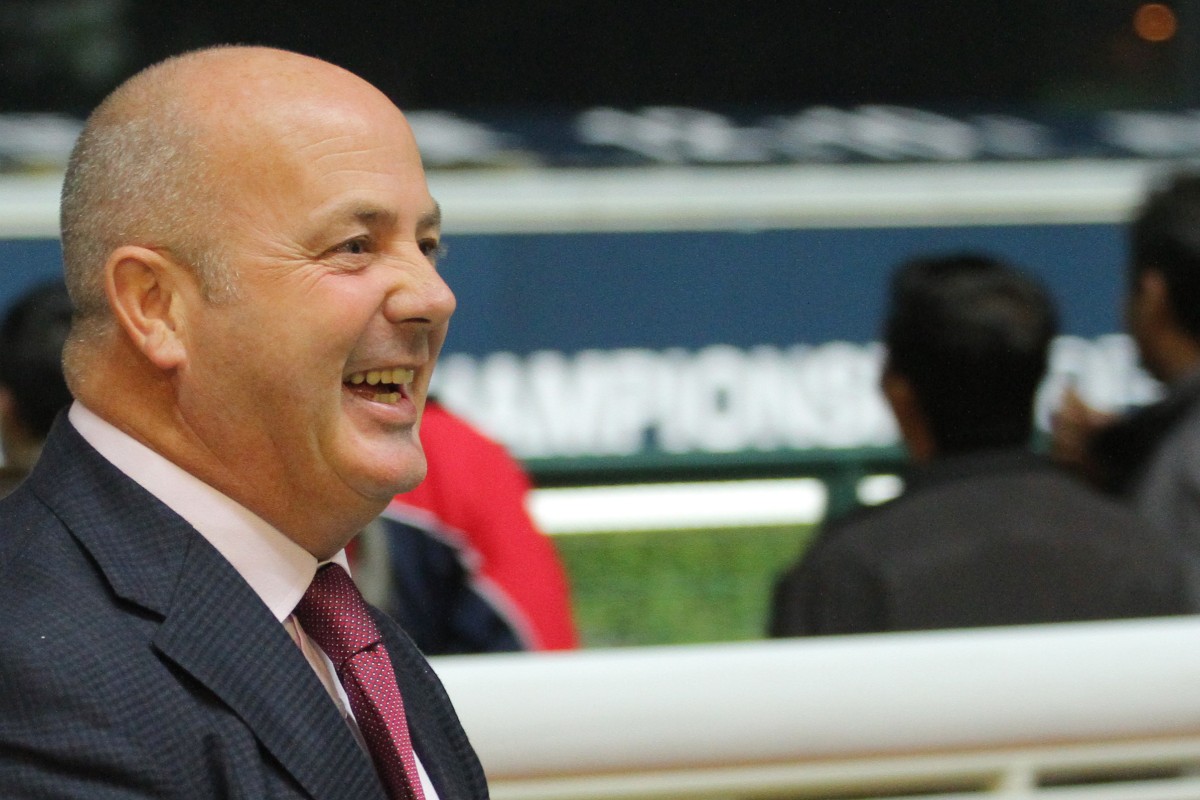 The four Sha Tin trainers based at the Olympic stables last night issued a press release stating they have made a formal request that the Jockey Club allow them to return to yards in the main stabling area in order to have "a level playing field".
Sean Woods, David Ferraris, Andreas Schutz and Michael Chang Chun-wai occupy four of the bottom five places on the trainers' championship ladder, but believe that is a direct result of working under a disadvantage relative to the other 20 trainers based in the old stabling area at the northeastern end of the racecourse.
Last night's brief release read: "This statement is to confirm that we 'the trainers' based at the Olympic stables have requested to move back to the main Sha Tin Complex. In our letter to the club, we have asked for a meeting with senior management and the chairman of the HKJC as a matter of urgency.
"This is to address the very serious issues of not being on a level playing field as the other trainers in Hong Kong. It will also address our responsibilities to our owners, staff and racing public who have supported us."
The newer stables, near the quarantine centre at the top of the 1,000m chute, were built for the 2008 Olympic equestrian events.
Woods says they are "absolutely the best stables in Hong Kong", but there are promised facilities still missing and routines required that place the trainers based there under a disadvantage, as well as staffing issues in connection with those deficiencies.
There is no equine pool for the Olympic stables - Woods says the one under construction is still "12 to 18 months away from completion" - there are no tunnels for track access and horses that are racing need to be trucked across to race-day tie-up stalls.
Woods said the trainers had high-level meetings with Jockey Club officials in the past and received assurances their complaints would be addressed but, with no action having been forthcoming, they sent another letter to the club last week requesting a return to the main block.
Woods and Schutz are facing the prospect this season of not meeting the club's required performance benchmarks for a second time and a third "strike" would see them facing a hearing to show cause why their licence to train should not be withdrawn.