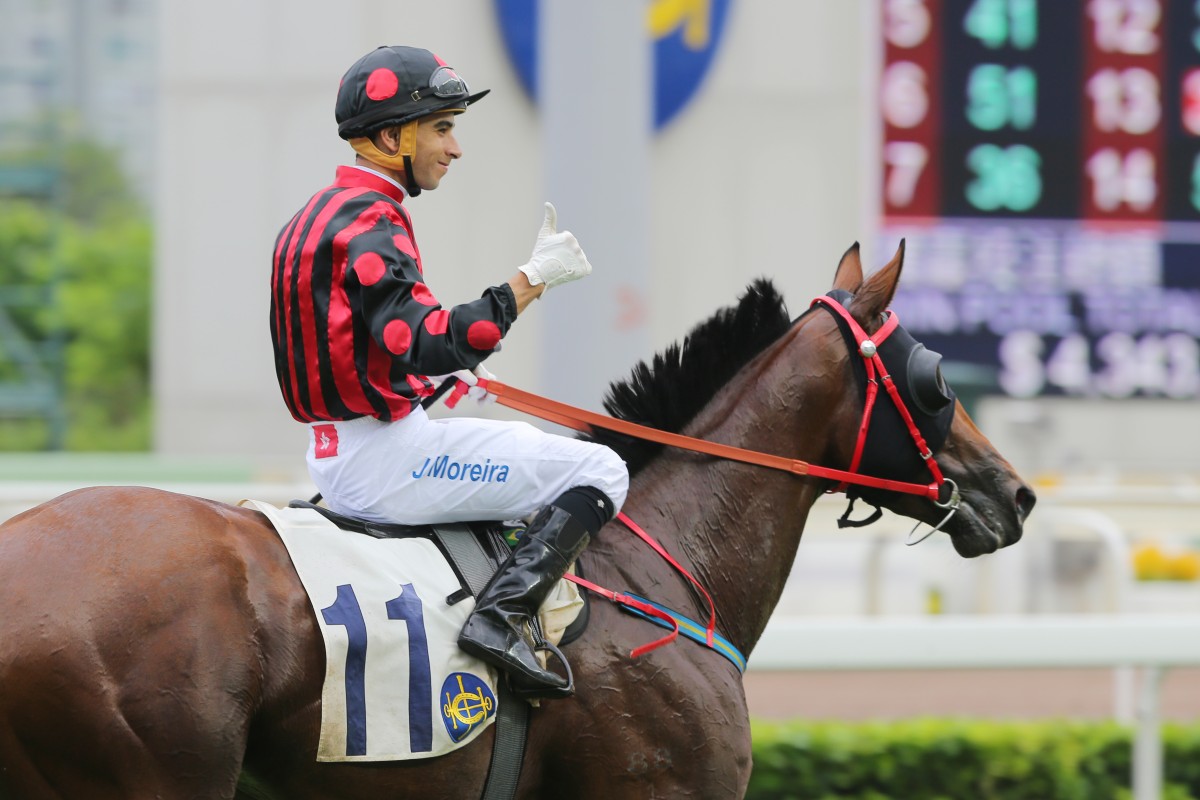 If Thewizardofoz laid down a good marker for a high grade future at his debut in Class Four, it wasn't even close to the statement he made winning his second appearance yesterday.
Part of a double that took John Size within five of the trainers' championship leader John Moore, Thewizardofoz (Joao Moreira) scored his comprehensive Class Three victory at long odds-on and in sufficient proximity to the A-graders in the Sha Tin Vase 30 minutes later to make for a very positive comparison.
Sha Tin Vase winner Not Listenin'tome ran a fifth of a second faster than Thewizardofoz but the Class Three winner's sectionals were much better.
"And he carried a little more weight than the Group Three winner doing it, so he's run the clock, visually it was self-explanatory and you couldn't say there was too much wrong with that," said Size of the three-year-old.
"In saying that, he had a sweet run through the race and the pace set up very well for him and he was expected to win but he ran on as you would hope and you couldn't really ask for more than he did."
Size said that Thewizardofoz would probably run once more before a summer break. "We'll have a look at him in a couple of days and see how he is but he'll still be in Class Three so he might run again," he said. "I think Class Two is asking too much of the young horses at this stage but Class Three he should be OK to run again."
Moreira echoed Size's thoughts and said Thewizardofoz showed all the hallmarks of a horse with a lot of upside.
"He is relaxed before the race, he is very professional even though he has had just two races and he does everything properly, which you do expect from John's horses but it makes my job easier," Moreira said.
Earlier Size had won for a second time this season with Turbo Jewellery and local rider Ben So Tik-hung continued a great association as he has won three of his eight rides on the gelding with two other minor placings.
"The staying horses in these restricted middle grades take it in turns to win because they get a different run every time they go out," Size said.
"Turbo Jewellery had been racing well but unlucky in a couple lately. This time, he drew a barrier for a change, and he was the one got the lucky run and he was able to win. That was the difference but he certainly seems to get on well with Ben."