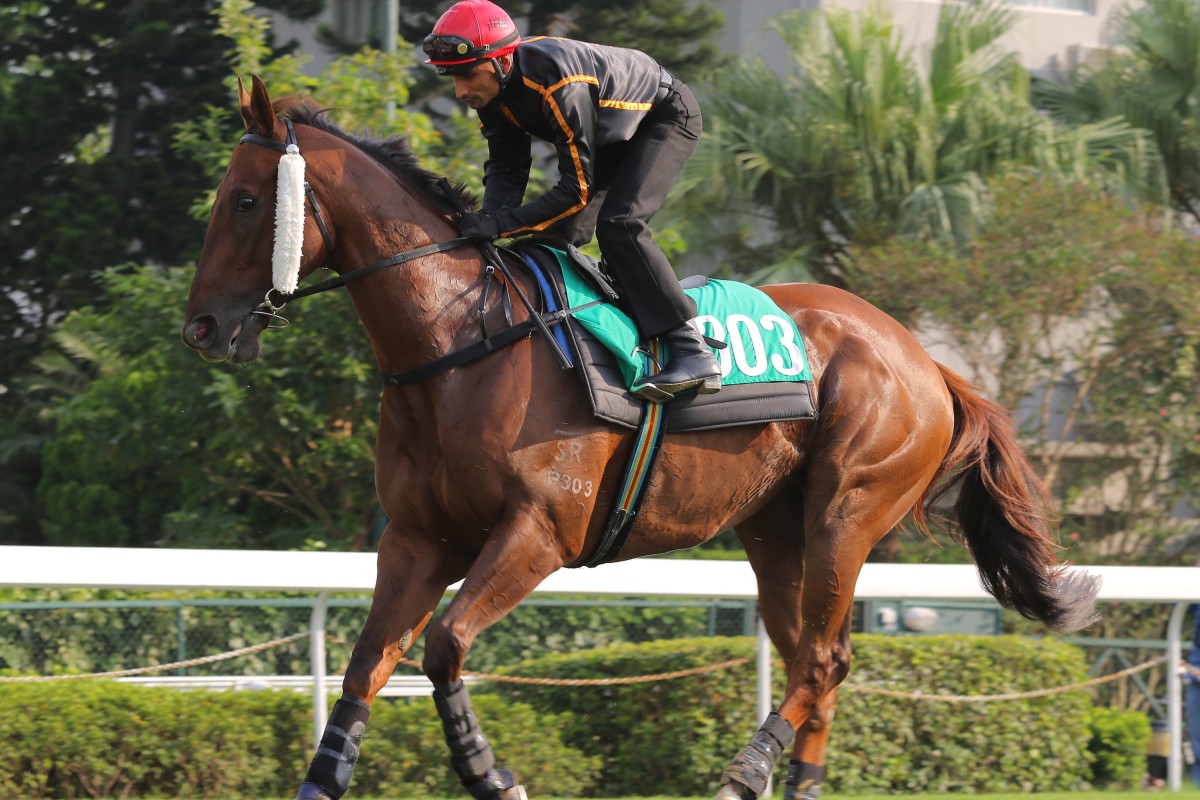 Karis Teetan is uniquely placed to provide perspective on Able Friend before and after his Horse of the Year campaign and the stand-in jockey says John Moore's returning superstar is a tougher horse now heading to Sunday's seasonal return.
Teetan rode Able Friend in his first two starts as a four-year-old, losing the first before breaking through in the second, and was again successful in a Group Two towards the end of that term when regular pilot Joao Moreira was suspended.
Eighteen months later, with Moreira choosing to ride Peniaphobia in the Premier Bowl, Teetan is temporarily back aboard a horse that has since won six races and is now the highest rated Hong Kong horse of all time.
"It feels like he has gotten stronger and winning all of those big races and doing it so easily has lifted his confidence," Teetan said. "I think he is a bit tougher now at six. He is still laid back, but he is a different horse now."
Able Friend returned over 1,200m in the same race last season where a combination of a lack of fitness and a big weight saw him fade into fourth, but both trainer John Moore and Teetan believe the 1,300-pound gelding is more forward in condition this time around.
Teetan rode Able Friend in a turf gallop along the 1,800m chute yesterday after a quiet trial and fast dirt workout last week.
He is a bit tougher now at six. He is still laid back, but he is a different horse now
"I just let him enjoy his work," Teetan said. "It is better to leave him asleep. He knows he is getting fit and he knows when he gets to the races what to do as well. If he gets some luck and they go fast, he will be hitting the line very strongly."
Moreira will retake the ride when the horse steps up to 1,600m, but Teetan is quite happy with the arrangement as understudy, hoping to position himself as the go-to man if the Brazilian is unavailable.
"Joao rides a lot of nice horses, so you never know, maybe there will come a time when the ride becomes available again," he said. "He is Hong Kong's best horse, so it is a real honour to ride him. If the owners can have trust and faith in me, then I would love to take the ride anytime it is available."
Teetan also rides Rewarding Hero, one of five runners for Moore in the Oriental Watch Sha Tin Trophy.