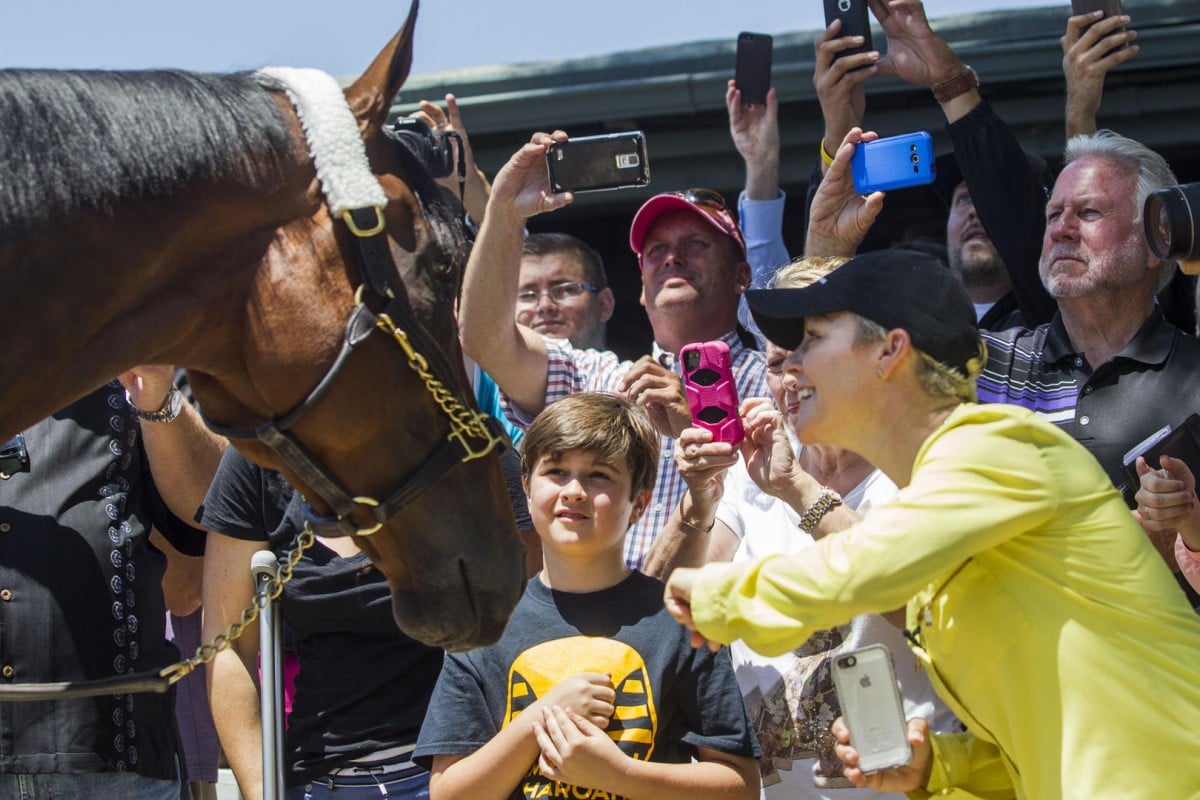 Triple Crown champion American Pharoah was made the early 6-5 favourite in a field of 10 for the US$5 million Breeders' Cup Classic - the last race of his career.
The colt will break from the No 4 post on Saturday (Sunday morning HK time) at Keeneland. He is six from seven this year and is coming off a loss in the Travers two months ago.
I'm happy with the post. The most important thing is the horse is doing really well
Beholder drew the far outside post and is the 3-1 second choice for the 11/4-mile race against male horses.
Kentucky basketball coach John Calipari pulled the numbered pills that decided the positions at the draw.
Beholder and American Pharoah are both based at Santa Anita, where her trainer Richard Mandella was tempted to get a jump on the highly anticipated showdown.
"I wanted to say to Bob: 'Let's just spin them once around and see what happens'," he said.
Tonalist, the 2014 Belmont Stakes winner, and Honor Code are the co-third choices at 6-1. Tonalist, who ended California Chrome's Triple Crown bid last year, drew the No 1 post, while Honor Code was drawn No 9.
American Pharoah is scheduled to arrive in Kentucky today from Santa Anita, along with his trainer Bob Baffert.
"I'm happy with the post," Baffert said. "The most important thing is the horse is doing really well."
American Pharoah was timed in 46.20 seconds for a half-mile workout on Monday.
"He wanted to do more," Baffert said. "He looks great. We're really getting excited."
The colt is set to begin a stud career in nearby Versailles.
Already in Lexington is American Pharoah's jockey, Victor Espinoza.
"I'm confident," he said. "The last time I saw him work out I was very impressed."
Travers winner Keen Ice drew the No 2 post and is 12-1. Frosted, third in the Travers, will break from the No 3 post and is 15-1.
Jerry Crawford, president of Donegal Racing which owns Keen Ice, has already predicted his horse will win.
"We're very positive and bullish," he said. "We'll have a little bit of that 12-1, thank you very much."
Also in the Classic field are Ireland-bred Gleneagles, Effinex, Smooth Roller and Hard Aces.