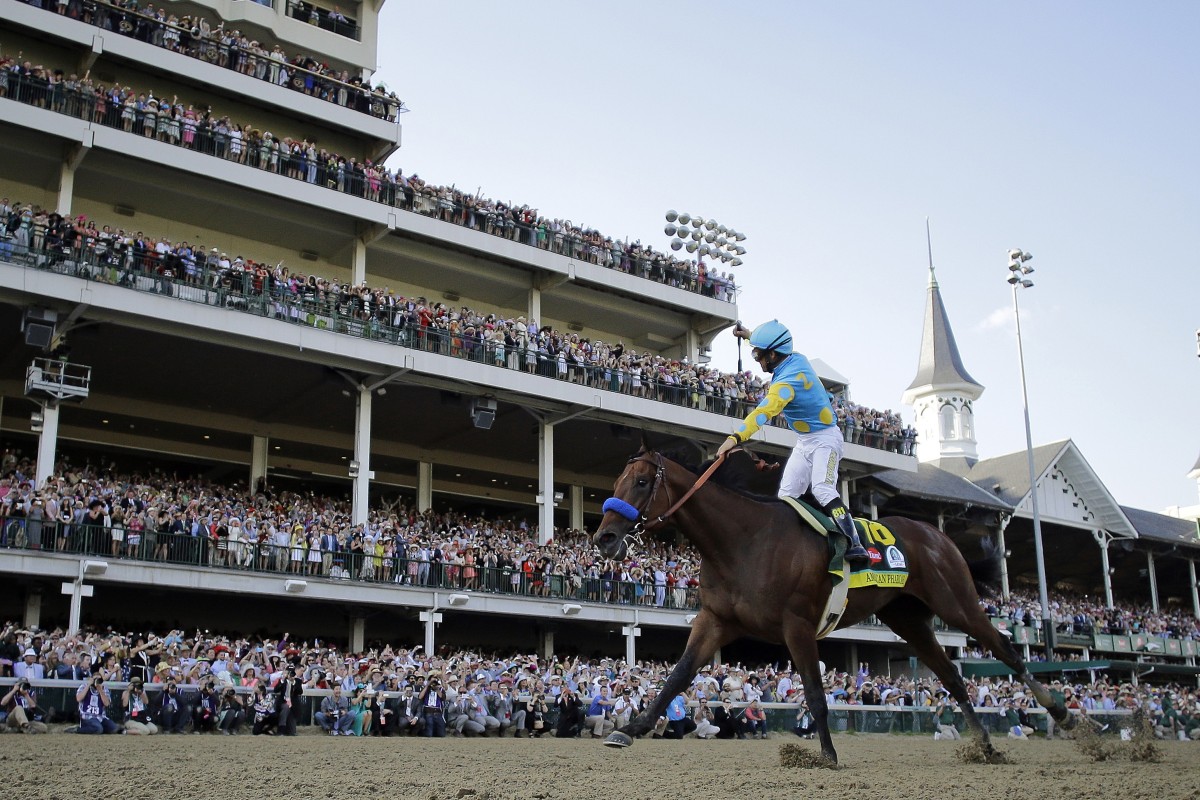 From a global perspective, the extended weekend ahead is surely the pinnacle of the racing calendar.
Sure, Hong Kong might have a somewhat dull Happy Valley meeting on Sunday – a return to reality after Able Friend's dazzling display in the Premier Bowl – but feature racing on both sides of the world will directly impact on the jurisdiction's December international fixture.
This weekend sees the two-day Breeders' Cup meeting, run for the first time in the heartland of America's thoroughbred breeding industry, at Keeneland in Kentucky, while Australia's spring racing bonanza culminates with the four-day Melbourne Cup Carnival at Flemington.
While The Griffin has openly opposed the Breeders' Cup tagging itself as the "world championships" – last year, we said it was more Ryder Cup than World Cup – it has more of a world championships feel this year than at any time in the past decade.
And with no disrespect intended towards the other 163 horses lining up, some illustrious names amongst them from both sides of the Atlantic, it is the presence of Triple Crown winner American Pharoah in the Breeders' Cup Classic and champion European three-year-old Golden Horn in the Breeders' Cup Turf that gives it any semblance of being a global championship.
In essence, they are competing for who will be named the best racehorse in the world in 2015 when the official rankings are released in November with only a slim possibility that another horse – Able Friend perhaps? – could claim them.
While it would have been extraordinary to see the two super three-year-olds tackle each other before they head to the breeding barn, they both find races at Keeneland to suit them – American Pharoah 10 furlongs on dirt and Golden Horn 12 furlongs on turf.
American Pharoah should sign off his career in style, becoming the first Grand Slam winner in taking the Kentucky Derby, Preakness Stakes, Belmont Stakes and Breeders' Cup Classic – although he is the first horse to attempt this fourth leg, with the Classic not in existence when Affirmed won the Triple Crown in 1978.
As for Golden Horn, he may find it tougher to add to an illustrious season which included wins in England's Derby, the Eclipse Stakes, the Irish Champion Stakes and the Prix de l'Arc de Triomphe. While he looks clearly superior to his rivals, a sloppy Keeneland track could play against him and it looks a completely different race shape to what he is used to tackling in Europe.
Meanwhile, on the other side of the Pacific, Australia's biggest week of racing kicks off on Saturday with Derby Day, before the nation comes to a halt next Tuesday for the Melbourne Cup.
The Breeders' Cup Classic might be the race that will garner most attention from racing types, but if there's one race that will get more attention from mainstream media and from the non-racing fan, it is the Melbourne Cup.
There is simply no race that gets the coverage and the focus that the Melbourne Cup does, and it is a time when we are bombarded by mates who couldn't care less about racing except on the first Tuesday in November.
There may have been negative headlines about racing in Australia this week after a brazen attempt to scare chief steward Terry Bailey in Victoria – gunshots fired through his door on a quiet Sunday evening – but it has only served to highlight the solidarity and strength of the racing industry.
Ex malo bonum. Good from evil.
The Melbourne Cup may not feature horses of the same calibre as those competing in the Breeders' Cup, but this year's field looks as competitive as any in recent memory. Horses of the ilk of Snow Sky, Criterion, Fame Game and Bondi Beach would not look out of place at Keeneland, while they have to give plenty of weight to those near the bottom of the handicap.
Both meetings are likely to have some effect on those who make the trip to Hong Kong in December. Last week, we discussed 10 likely visitors, although that list looks to be down to nine after Caulfield Cup winner Mongolian Khan's colic attack on Thursday morning.
CLICK HERE TO VIEW ALL ENTRIES FOR THE HONG KONG INTERNATIONAL RACES
At Keeneland, close attention should be paid to a number of Breeders' Cup races, in particular the Mile (Esoterique, Make Believe, Mondialiste among HKIR entries), the Turf Sprint (Bobby's Kitten, Green Mask, Mongolian Saturday, Pure Sensation, The Great War, Undrafted), the Filly and Mare Turf (Photo Call, Queen's Jewel, Secret Gesture) and the Turf (Big Blue Kitten, Slumber, Twilight Eclipse).
As for the Melbourne Cup carnival, the four major races to keep an eye on are the Melbourne Cup itself (Almoonqith, Grand Marshal, Gust Of Wind, Hartnell, Max Dynamite, Preferment, Quest For More, Red Cadeaux, Snow Sky, Trip To Paris, Who Shot Thebarman all holding HKIR entries), as well as the Mackinnon Stakes (Contributer, Ecuador, Gailo Chop, Magic Artist, Rising Romance), the Emirates Stakes (Arod, Bow Creek, Worthy Cause) and the Darley Classic (Chautauqua, Rebel Dane, Srikandi, Terravista).
This doesn't even take into account the Tenno Sho (Autumn) at Tokyo's Fuchu racecourse, which features seven HKIR entries.
Bring it on.