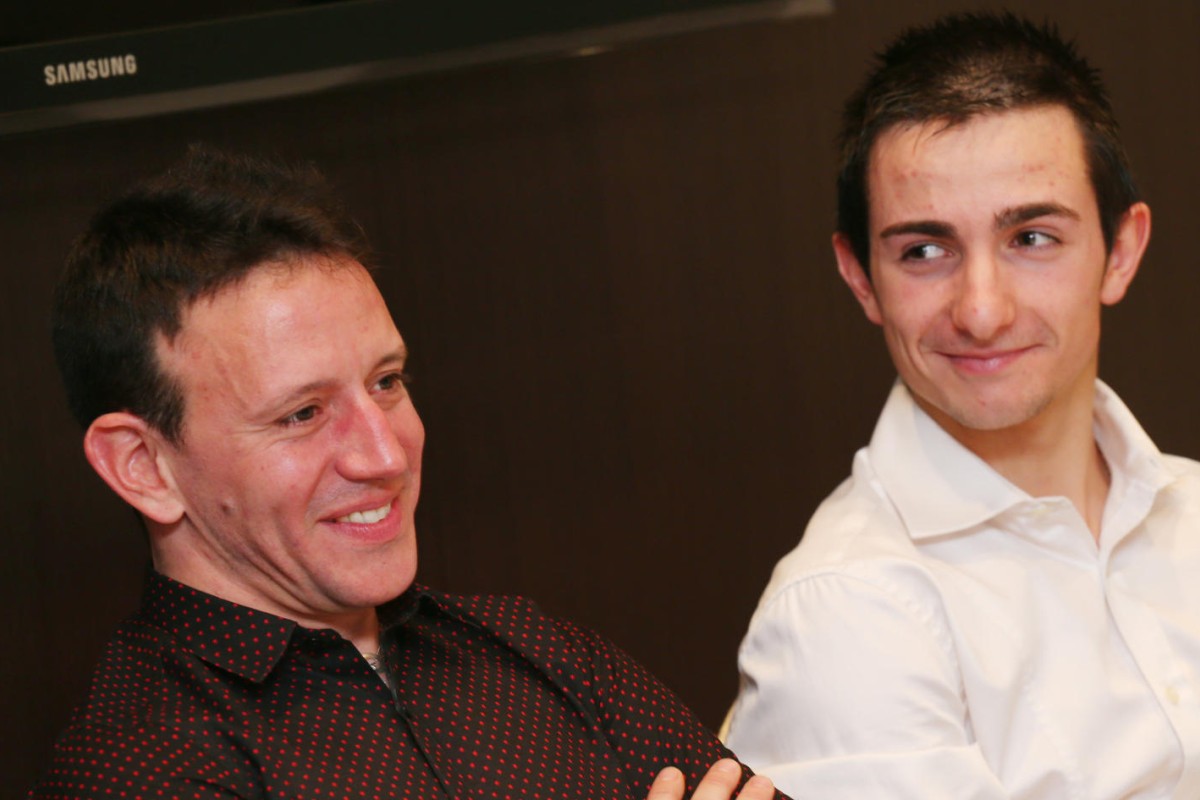 The Jockey Club has chosen some fresh faces in an effort to reinvigorate the riding roster with French-based duo Gregory Benoist and Vincent Cheminaud beginning short-term winter stints at Sha Tin today.
Both jockeys come highly regarded in Europe - 32-year-old Benoist, born in Belgium but based in France, is retained rider for Al Shaqab Racing, while 21-year-old former jumps jockey Cheminaud has made a meteoric rise through the ranks in his homeland this year under the guidance of training maestro Andre Fabre.
Still, despite their achievements and a history of successful French jockeys in their new base, Benoist and Cheminaud are relative unknowns in the cut-throat world of Hong Kong racing and were chosen over other applicants with previous experience.
Not every jockey we bring in makes it, but some you never know - one might decide he wants to have a crack at riding here full time
"We want to keep refreshing the ranks as often as we can," licensing committee secretary Steve Railton said.
"It is nice to get some new faces and we have been deliberately doing that for a few years. We are keen to introduce new blood - when you've only got a roster of around 24 it can develop a certain amount of sameness.
"Not every jockey we bring in makes it, but some you never know - one might decide he wants to have a crack at riding here full-time."
Railton cited Neil Callan, now entrenched in the top five of the jockeys' standings, as a success story to come from a short-term stint, along with another Fabre protégé Maxime Guyon, who hit the ground running.
"A few guys have come here as unknowns, and usually the first year is a bit of a breaking-in year," Railton said. "That first stint can be a learning curve, and allows trainers and owners to get to know jockeys and trust them enough to give them rides."
Railton said Benoist had been "on the club's radar for a while" and had six rides today, while Cheminaud, who had seven rides, had been impossible to ignore with his achievements.
As well as New Bay's Prix Du Jockey Club triumph, he rode the same horse to second place in the Prix de l'Arc de Triomphe behind Golden Horn and won a Group One on Hong Kong Vase winner Flintshire at his first ever ride in the United States.
As far as adapting to the frenetic pace of Hong Kong racing, though, it doesn't shape as steep a learning curve as Cheminaud faced shifting from rising star of the jumps ranks to excelling on the flat.
"Jumps racing and flat racing are two different disciplines, so Mr Fabre taught me what I need to do to make the transition and be successful on the flat. At the moment I'm benefiting a lot from that guidance and I'm grateful he took me on," Cheminaud said through an interpreter yesterday.
"Flat racing is faster and more tactical in some ways, and decisions have to be made instantaneously. Last year I was riding in jump racing and so I expect to gain valuable flat racing experience here that will help me advance my tactical awareness and my skills as a flat race jockey."