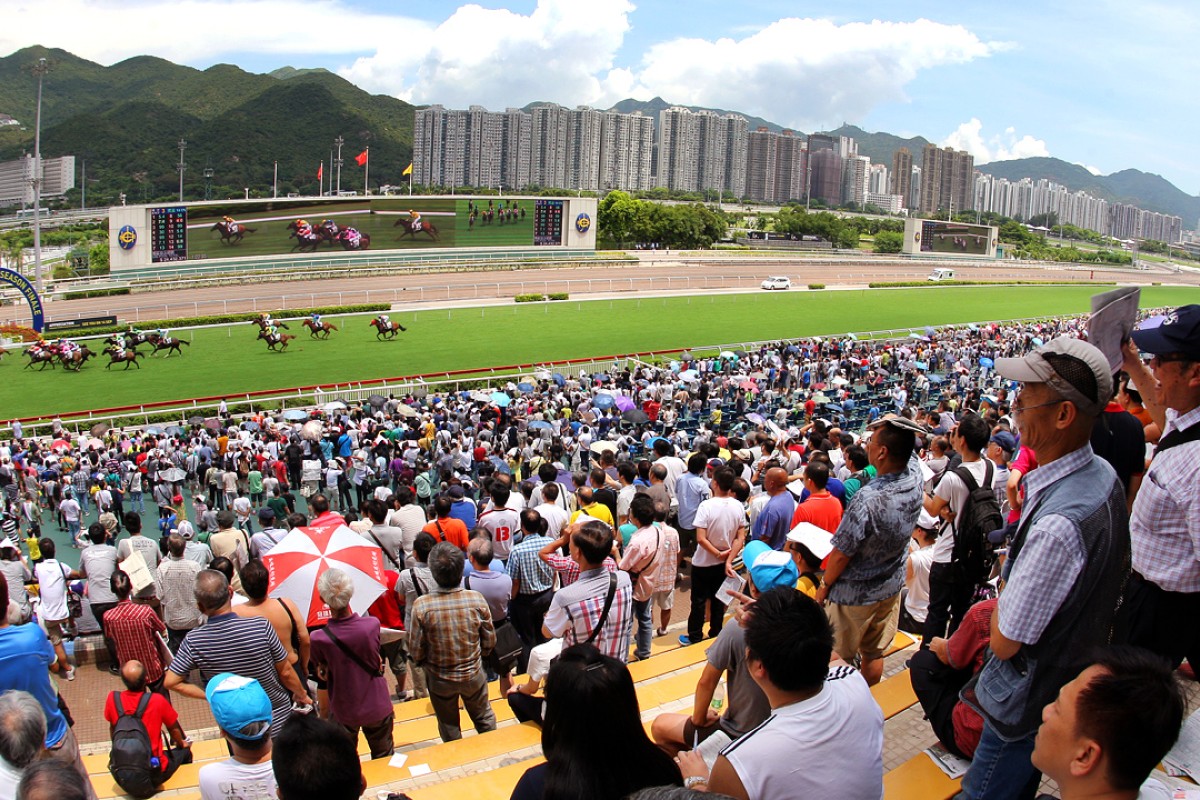 On arriving in Hong Kong, dazed and distracted after 16 hours in a cramped seat, one thing was immediately and abundantly clear: racing is engrained in the city's culture.
Coming from America ... this degree of visibility of the sport amongst mainstream, everyday life was astounding
On the cab ride from the airport, massive advertisements for the Longines Hong Kong International Races hung from skyscrapers and on race day, every street corner shop sold racing guides. Whether at breakfast on race morning or en route to Sha Tin itself, there were punters everywhere analysing form for the day's races.
Coming from America - a country where horse racing takes a backseat to the likes of football and baseball, in which it took American Pharoah winning the Triple Crown for the sport to even get a mention on television - this degree of visibility of the sport amongst mainstream, everyday life was astounding.
Horse racing in Hong Kong is a cyclical affair in which the punters serve their Jockey Club, with the club in turn aiding the local community through charity. While it is not a model which would be feasible everywhere, it works here and it works well. The punters and the club cater to each other knowing that they need each other.
From a punting perspective, the win takeout rate is 17.5%, very manageable by American standards which can see some rates upwards of 18.5% for win and place bets. Simple features at the course, such as cubicles to plan a wager in privacy and an abundance of betting windows, make the punting experience a pleasurable one.
Punters, or horseplayers, are offered a buffet of wager types different to any I have seen elsewhere - the Jockey Challenge, Composite Win and Triple Trio wagers are readily available locally, in addition to commingled pools available to us around the world, including in the States.
Those on course at Sha Tin are constantly fed information to aid their experience, whether it be through paddock impressions, tips from the commentary team, updated odds, changes in the weight a horse carries, or delays affecting upcoming races - although for the most part, most of it is in Cantonese!
Punters, or horseplayers, are offered a buffet of wager types different to any I have seen elsewhere
I've found myself often describing the racing world as efficient and it is most apparent here. Data and observations which can aid the punting experience are more freely available here than anywhere else - and while there is no direct correlation between high turnover and access to information, it certainly doesn't hurt.
Information was also aplenty at morning trackwork, where something as simple as saddlecloths displaying a horse's brand number makes a tremendous difference. Unless it's the week leading up to the Kentucky Derby and Oaks or the Breeders' Cup, this is a feature which is non-existent in America. And for the casual fan, this makes it nearly impossible to grasp workouts.
Trackwork on Monday morning was a different experience to anything in the States. I was able to see some of the local horses, in addition to the slate of international runners who have flown in, and two in particular caught the eye.
Criterion, who has hardly been out of work since the middle of last year and has become a seasoned globetrotter with three Australian campaigns, three trips to Hong Kong and a European adventure, looked fresh as can be. He is coming off two arduous runs, a runner-up finish in the Cox Plate followed by a third in the Melbourne Cup, but he looked spectacular. He appeared fit and comfortable with his surroundings, making a good impression for David Hayes, a man well versed with Hong Kong through his two local championship victories more than a decade ago.
You can leave Hong Kong, but it will never leave you
Also by route of Australia was French-trained Gailo Chop, a strapping son of Deportivo who appeared one of the more athletic types of the morning. A winner of the Mackinnon Stakes during the Melbourne Cup carnival at Flemington, Gailo Chop had a nice 'pep in his step' when walking over the Sha Tin all-weather track and he appears to have maintained his weight well despite the long trip from down under.
Even trackwork was conducted in an efficient manner; the local horses worked in small strings before the international media watched the foreign runners work one-by-one, first on the turf and then on the all-weather course.
Anyone who has ever attended trackwork at an American racecourse can attest to the contrast - in the States, the process can sometimes be shambolic, with countless horses all working at once, beginning and ending at different points and just all over the place. And this is even before the biggest of racedays.
It's a well-oiled machine here in Hong Kong - partially due to the small horse population of 1,300 horses, of course, but it's poetry in motion regardless.
It is still a long week ahead before we reach the international race meeting, but from my early observations, the relationship between the Hong Kong Jockey Club, the punters and the horses and horsemen is the ultimate takeaway from my experience so far. Unlike anywhere else I have experienced racing, it actually feels as if the words "racing community" ring true here. For a game which relies on its inherent competitive nature, seeing a racing community work together as efficiently as they do here is eye-opening and something I would love to pass on to my peers back home.
#HKIR Mile contender Danon Platina #wow pic.twitter.com/PEnx4mZLS0

— Candice Hare (@chare889) December 8, 2015
As author Nury Vittachi once said: "You can leave Hong Kong, but it will never leave you."
I am only a few days into my stay here, but I am starting to understand what he meant.
Candice Hare is a member of the Jockey Club's social media team for the Longines Hong Kong International Races