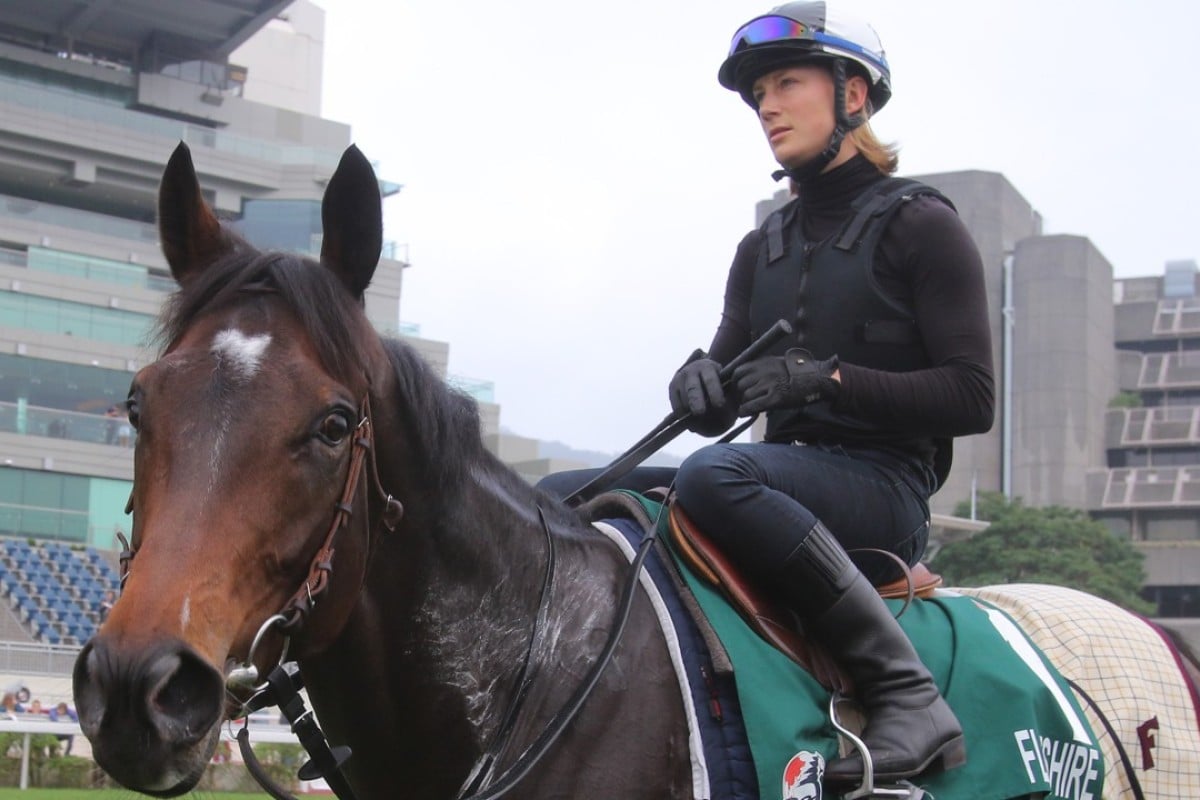 The princes and the pretenders have enjoyed plenty of air time this week but today at Sha Tin, it was a set of kings who stood tall and announced to the world that their thrones, while legitimately up for grabs, would not be surrendered easily.
Flintshire, the defending title holder for the Longines Hong Kong Vase, has kept Sha Tin abuzz with his almost regal presence, barely making time on any given morning but with no real need to prove himself, either.
And for those who thought the incumbent Hong Kong Cup champion Designs On Rome would be easily dethroned, they've returned to the thinking chamber after watching the Holy Roman Emperor gelding turn in a gallop that reminds us that the Ides of March is at least three months away.
Designs On Rome has, in fairness, been under a cloud as he battles his way back to fitness. It's not treasonous to record that he underwent surgery for removal of chips in both front fetlock joints in May, but talk of an abdication has clearly been premature.
The John Moore-trained gelding has had one run back and went respectably for sixth to Beauty Flame in the Group Two Jockey Club Cup (1,600m) three weeks ago. But as we all know, Rome wasn't built in a day.
Since then, Designs On Rome has added to that solid foundation and today's course proper workout shows Moore will have him peaking on the big occasion, as Moore so often does. They may have to once again praise Caesar, not bury him.
The specs of the gallop read like this: the reigning emperor set off after stablemate Same World, who by the way is not a mug, rather a worthwhile citizen of the realm who once ran second in the Hong Kong Derby.
Designs On Rome rounded him up in the straight and won the gallop in the overall time of 1:22.2 for 1,200 metres, the last 400m in 22.7 and the ultimate 200m in 10.83. A winning design?
Apart from wins in the 2014 Hong Kong Vase and the Grade One Sword Dancer Stakes at Saratoga on August 29, Flintshire keeps turning up wherever they hold a worthwhile contest at a mile and a half.
He ran second to champion Golden Horn in the Prix de l'Arc de Triomphe in early October, replicating his performance when second to champion Treve in the same race 12 months earlier.
He also has seconds to his credit in the Breeders' Cup Turf, the Sheema Classic in Dubai, and the Coronation Cup at Epsom. Sometimes bowed, never beaten.
If anyone doubts the right of Flintshire to be racing royalty, then surely none can doubt his connections - owned and bred by Prince Khalid Abdullah and trained in France by the great Andre Fabre.
Prince Khalid also owned and bred the greatest horse that anyone alive has seen, Frankel. And before Frankel, his standard bearer was one of the great post-war champions, Dancing Brave, demoralising winner of the Epsom Derby–Arc de Triomphe double in a stunning 1986 season.
And Fabre? Well, he's the measuring stick against which every so-called great trainer can be judged. He has 26 French trainers' championships on the board and is in front late into the countdown to number 27. He's won the Arc de Triomphe seven times, and if Flintshire arrives again on Sunday, it will be his ninth Group One for the year.
Designs On Rome and Flintshire, together with a certain miler called Able Friend, will ensure that the defences are sound at Sha Tin on Sunday.
Getting through them may not be impossible, but it will not be just any old commoner who scales the walks of Fortress Sha Tin and walks away with one of these three crowns.