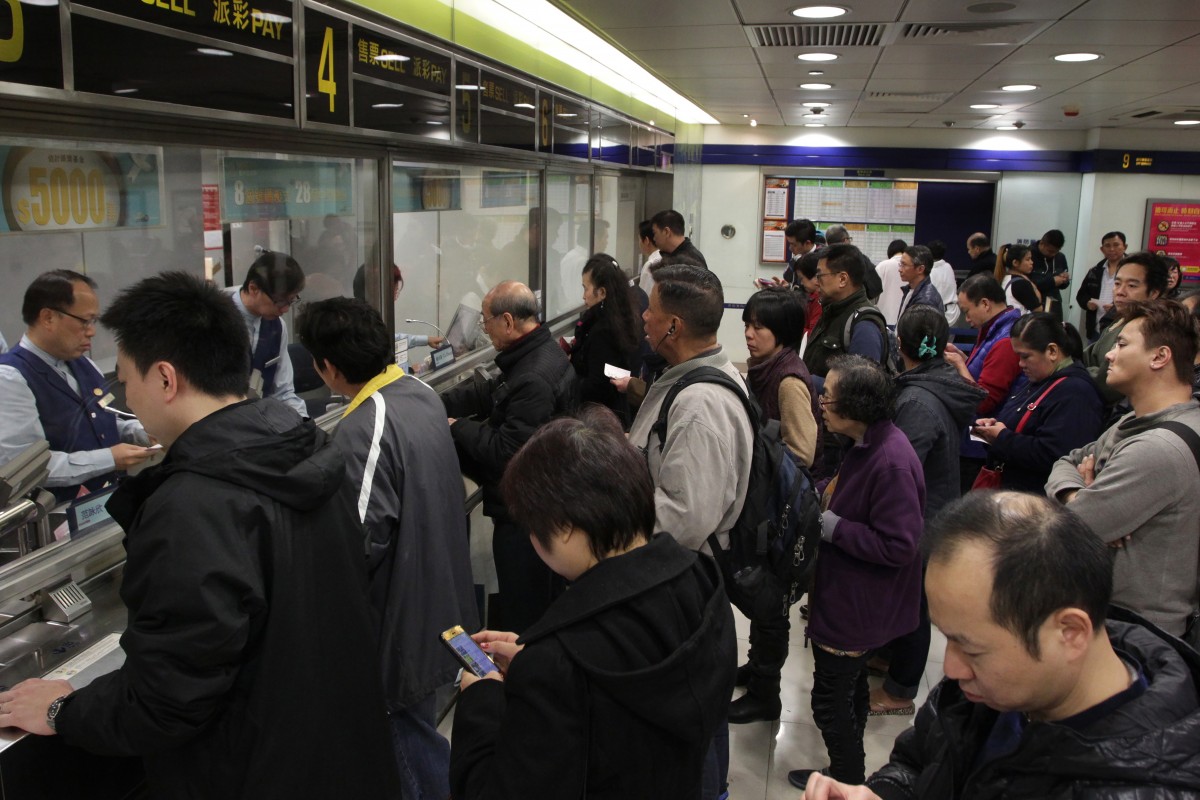 "Our doubts are traitors, and make us lose the good we oft might win, by fearing to attempt." - William Shakespeare, Measure for Measure, Act I Scene IV.
Two years ago, I made my first trip to Hong Kong, arriving jet-lagged and tired but with one thing on my mind: horse racing. After checking into my hotel, I wandered through the bustling streets of Wan Chai, taking it all in after a long economy flight. The pace of the city, the meandering streets and the non-stop energy were as refreshing as a clean pair of socks after a long walk in the rain. It was exciting. It was fast. I liked this place immediately.
And then I found my destination - a Hong Kong Jockey Club betting parlour. I wanted a form guide for Happy Valley the following night and figured that was my best bet, so to speak. As I entered I was instantly struck by how clean it was. I asked an employee where I could find a form sheet. He didn't speak English particularly well, but indicated with his hands that he was going to get somebody for me. Another employee soon appeared holding a racing form and a tip sheet. He welcomed me to Hong Kong and asked where I was staying. He gave me specific directions to the racetrack, informed me that I would need to bring my passport (which I never would have thought of doing unless he told me) and even recommended a western-style pub to have a drink at prior to the races. After a handshake, he wished me good luck and welcomed me to Hong Kong once again. As I walked out, I couldn't help but smile.
This picture doesn't do justice to how beautiful it is out here this morning at Sha Tin #HKIR pic.twitter.com/0Hh7axSGtL

— Rideout (@ThoroughbredAR) December 9, 2015
And then it hit me - I had just received the best horse racing customer service experience of my entire life. At midnight. On a Tuesday. In an off-track betting facility.
Think about that for a minute and let it really sink in. Where I come from, this simply does not happen.
This week marked my first trip back to this sultry metropolis by the bay, but this time at the behest of the Hong Kong Jockey Club to assist with their social media outreach. During a tour of the Happy Valley facilities, it all began to sink in again. Our host explained in intricate detail about the trials and tribulations that Hong Kong racing had to deal with several decades ago - waning attention from the public, a lacklustre customer experience and a genuine sense that racing would cease to be relevant and that their current generation of core customers could be their last.
Hong Kong racing executives were not afraid to make mistakes, were not looking for a quick fix and knew that they were competing against other leisure activities. When they got a new generation of fans coming back out to the track, they didn't stop there - they continued to expand and grow. They did what James C. Collins illustrated in one of the most important business books of the modern era. The Hong Kong Jockey Club went from good to great - also the title of Collins' book.
Legitimately hard to believe this is the paddock at Sha Tin #HKIR pic.twitter.com/iehU03aGjh

— Rideout (@ThoroughbredAR) December 10, 2015
The crucial factor in being able to go from good to great is what is referred to as Level Five leadership. It's about being more than just an effective leader. Level Five executives "build enduring greatness through a paradoxical blend of personal humility and professional will." It's about leaders who take sole ownership of failure and setbacks, yet defer the accolades of success to their employees.
The HKJC developed a calculated plan that was based around listening to both their current customers and the people they wanted to start coming back to the races. They knew they had to design a better experience and it was going to require trial and error, meticulous attention to detail and a genuine passion for the sport of horse racing. Like a world class jockey, when they made mistakes, they owned them.
This is the difference between Hong Kong racing and many other jurisdictions around the world who are, for the most part, coping with the same problems Hong Kong faced a few decades ago. So many of the decision makers elsewhere are so frozen by a fear of failure that it very often makes sense for them to simply sit on their hands and do nothing. The upside of success is heavily outweighed by the ramifications of failure. Across the globe, hundreds of highly paid executives are much more interested in jockeying for position to not be in the spotlight when their plans go awry. Everyone loves to talk. Far too few prefer to act.
The fearlessness and confidence demonstrated at the executive stage by these Level Five leaders in Hong Kong sets the tone for the customer experience everywhere else. That young man reminding me to bring my passport was channeling the culture of excellence created by those at the top. This is trickle down success and it hit me in the face like a bucket of water seconds after my first experience with an HKJC product. I was just a random guy looking for a form guide, but to those young men working late on a Tuesday, I was all that mattered.
Coincidentally, when I actually attended Happy Valley two years ago I was introduced to Winfried Engelbrecht-Bresges at an after party at Adrenaline and he took the time to ask me my thoughts on marketing horse racing to new fans, which is something in which I have a keen interest. As we spoke, I noticed something very apparent - he was genuinely listening to what I was saying and not just waiting for his turn to talk. He was interested in specific feedback and my thoughts on the racetrack facilities themselves. This is a sharp contrast to the experiences that I, and many others, have had in conversations with industry decision makers across the world.
Are you noticing a pattern yet? The engaged and inquisitive CEO asking for tangible feedback from a first-time customer. The young men at the betting parlour recommending a place to grab a beer before heading to the track. The smiling face of the lady serving me my Big Mac at Happy Valley. The track workers dutifully tamping down the turf course. The bartender twice pouring out a glass of beer I had ordered because there was too much foam on top. Excellence starts at the top and flows downwards.There really is one simple rule to revitalising horse racing across the world and it's Level Five leadership rigorously focused on improving every aspect of the customer experience.
Bestselling author and entrepreneur Peter Shankman attended an on-track party I helped put together for this year's Belmont Stakes, and he was in complete agreement since the story of Hong Kong racing's revitalisation ties in so closely with his most recent book Zombie Loyalists: Using Great Service to Create Rabid Fans.
Shankman agreed that other racing jurisdictions must adopt this rigorous focus on customer satisfaction and declared to me that "going to the track is an all-encompassing experience. A great customer experience acts as a compliment to a great day of racing, and allows the sport to grow through all-important word of mouth. More tracks in the US should look towards Hong Kong and their customer experience to understand exactly how great of a sport racing can be, and more importantly, how profitable it can be, for tracks across the world."
And as for me? I'm off to pick up a form guide so I can take a look at the undercard for the Hong Kong International Races. I'm heading out to that same betting parlour I walked into two years ago and I'm already smiling. Maybe I'll bump into an old friend.
Andrew Rideout is a member of the Jockey Club's social media team for the Hong Kong International Races