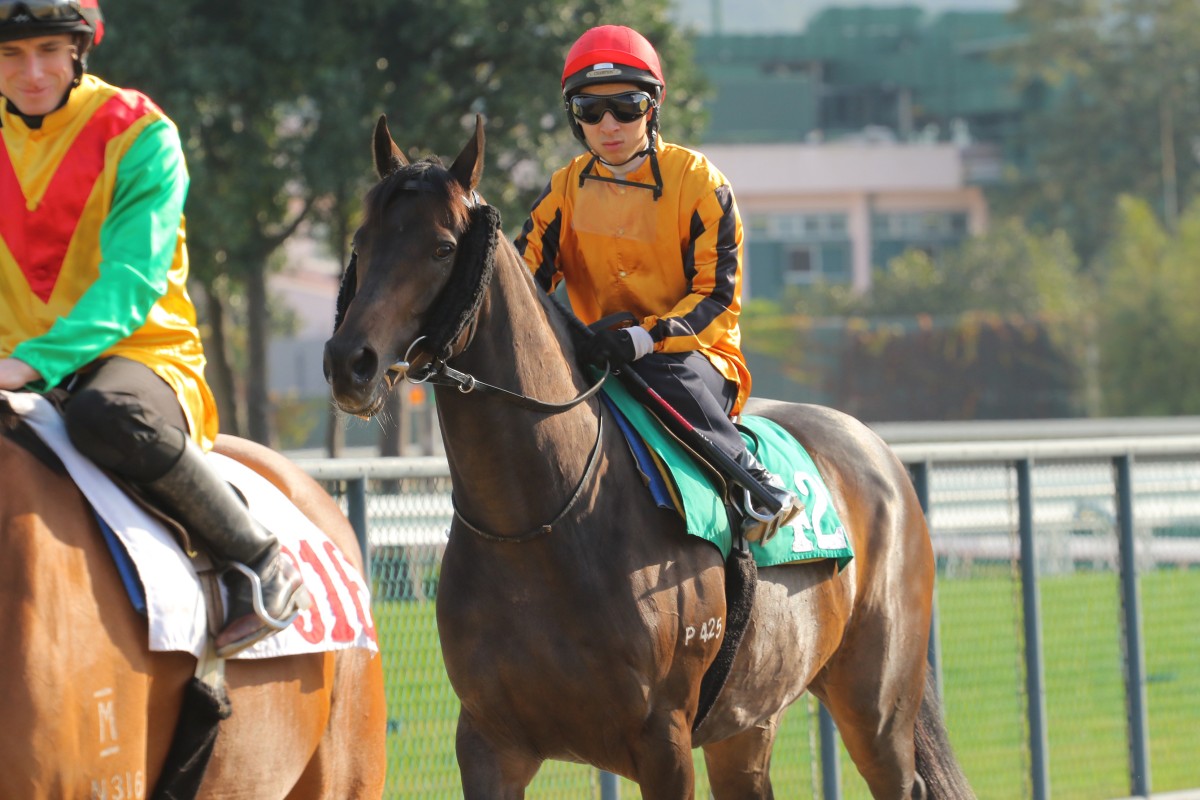 Matthew Chadwick's right knee was under as much scrutiny as any of the horses going around at yesterday's dirt trials when the former champion apprentice took another tentative step towards a possible return to racing later this month.
Chadwick rode in the first three of four dirt heats, his first barrier trials since tearing his anterior cruciate ligament in the gates on October 1, as he continues his rehabilitation following the subsequent reconstructive surgery.
The 25-year-old went under the knife in mid-October and after six weeks of training and six days of riding trackwork, Chadwick stepped up his preparation, which has included daily sessions with a personal trainer for the past six weeks, with rides on Bullish Smart, Happy Spirit and Imperial Concorde.
"I was puffing afterwards, I've had no problems riding at trackwork but there is a big difference between trackwork and trials and a big difference again between trials and races," he said. "It wasn't surprising that I was lacking some match fitness, I have been off for a while, but today was just about blowing out the cobwebs and slowly building back up to being ready."
The shortage of riders that has plagued the Jockey Club recently means officials will be hoping Chadwick makes his return sooner rather than later – but, as much as he will be pressing for a return within the next few weeks, he won't be rushing.
"I am keen to come back too, but first and foremost I want to make sure I am 100 per cent ready when I do come back," he said. "It was a pretty serious injury, and a major surgery, so I want to feel some more strength and stability in my knee first. It was good to be back out there though. It's made me hungry again, you can forget how much you love riding when you are away for a while. I hope I will be back late this month, but if not it will be March."
As far as the horses were concerned, Derek Cruz must be seriously considering a dirt start for consistent Class Three sprinter Harbour Alert (de Sousa) after he ran a slick time in a 1,050m heat on the surface.
Harbour Alert was admittedly pushed hard from the start by de Sousa, but the four-year-old, who is yet to break through in Hong Kong and has been second in three of his starts this term, produced the rare feat of breaking one minute when he spaced his rivals in a time of 59.92 seconds.
By Argentinian sire Alert, from who he takes his grey colouring, and with some American breeding on the bottom half of his page, Harbour Alert has yet to race on the all-weather track but has still been consistent on the turf, finishing top four in seven of his 10 starts.
A Class Three on February 28 could provide an ideal opportunity over 1,200m on the AWT for the gelding, who hasn't raced since January 6.