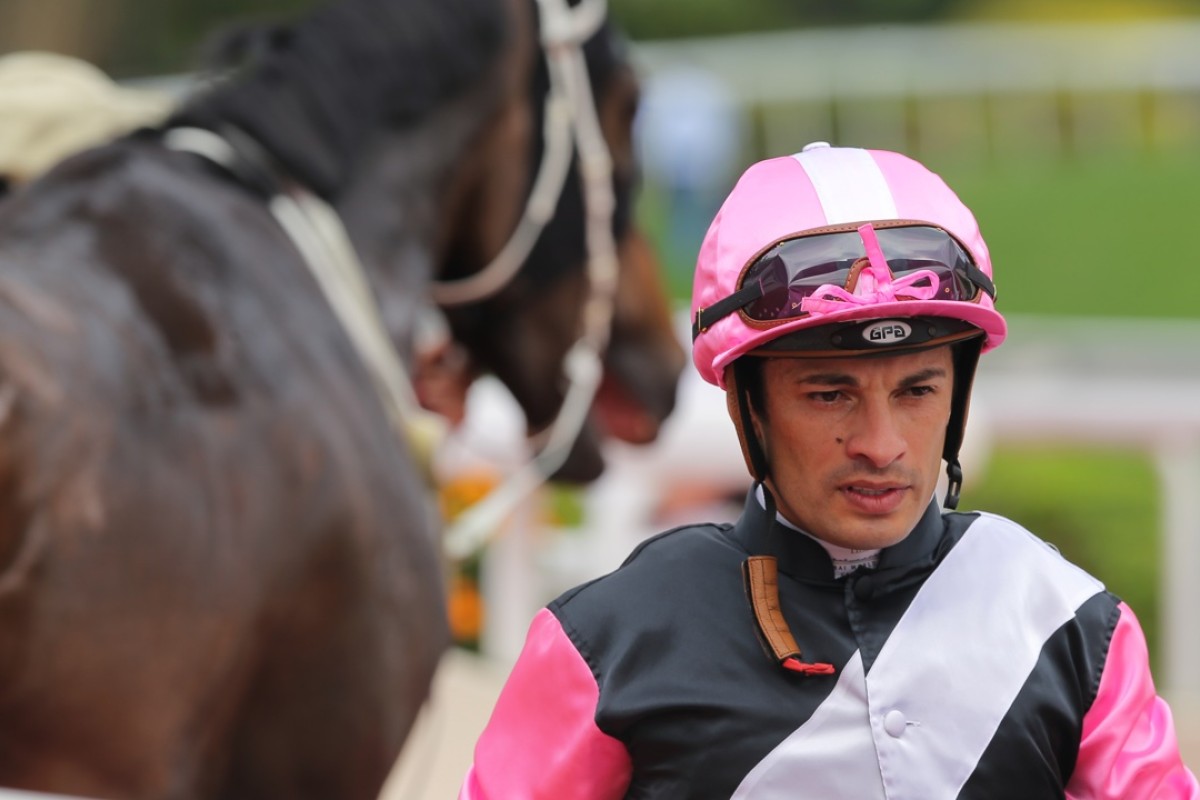 Trainer Tony Cruz says Brazilian dynamo Silvestre de Sousa could challenge countryman Joao Moreira's supremacy if he made a full-time move to Hong Kong, but it seems a shift to Sha Tin by the British-based lightweight is unlikely – at this stage.
He is the only jockey that could challenge Joao Moreira for the championship
De Sousa's stock continued to rise with wins for two powerhouse stables, scoring at his first ride for John Size on Momentum Lucky before combining with Cruz on staying prospect Beauty Love to take his tally to an impressive 16 wins from 11 meetings.
Cruz was a six-time champion rider in Hong Kong and rode extensively in Europe, and it is the same type of worldly experience that Cruz believes would help de Sousa to take it to Moreira if he obtained a full-time position.
"He is the only jockey that could challenge Joao Moreira for the championship," Cruz said, pointing to a resume that includes not only being the current British champion but also a stint as retained rider for global giant Godolphin.
"He is one of the best in the world, and if you look at what he has done, in many ways he has more experience and has had more success than Joao had before he came here. He has won all over the world, riding in Group One races."
As de Sousa's popularity has grown, so have the persistent questions from the press about whether the 34-year-old will consider relocating – questions he has met with a decidedly dead bat so far.
"It's something I will think about but I will have to discuss it with my wife," said the Newmarket-based de Sousa, who has a young child and will return home after Sunday's Classic Cup meeting at Sha Tin.
"I think a longer stay next time is more likely than full time, but I am really enjoying my time here, the Jockey Club have been great and I'm happy with my support."
Beating Joao? That's a big ask
As far as breaking Moreira's stranglehold, de Sousa seemed humbled by Cruz's lavish praise and firmly grounded in reality.
"Beating Joao? That's a big ask," he said.
"I've been pretty lucky to be riding winners but to beat him, you need a lot of support, and it seems like Joao has a lot of solid support."
Cruz gave de Sousa "10 out of 10" for his ride on Beauty Love, a three-year-old he rode to a gutsy second last start who benefitted from a step up from a mile to 1,800m.
"He rode the perfect race," Cruz said. "He put the horse right in the race, and that's what he needed to do as this horse has great stamina but is a little one-paced. Put it this way, he isn't a sprinter."
Momentum Lucky, also a three-year-old breaking through for a maiden victory, gave de Sousa the feel of a horse on the up: "He will improve with time. He is still immature and a bit weak, but he is with the right man – Mr Size knows what he is doing."