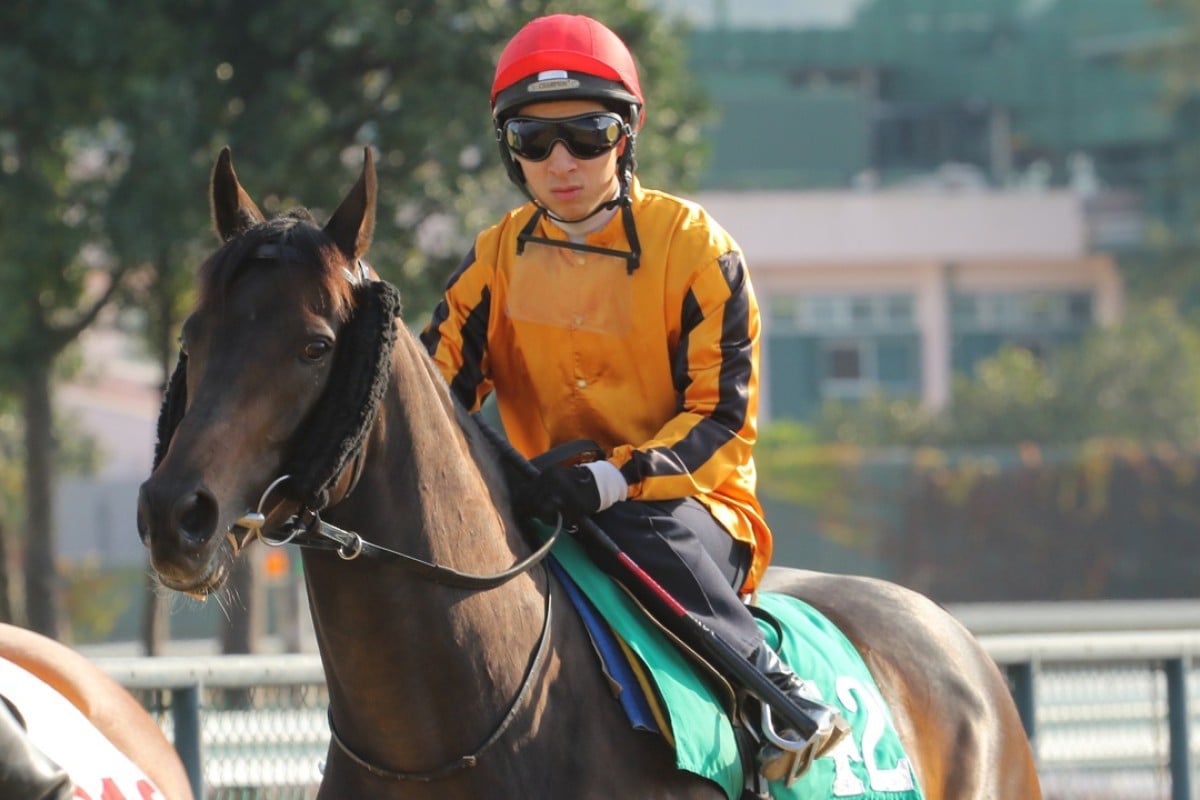 Welcome to the age of social media? The HK$5 million of all-ups that saw Imperial Concorde open a surprise hot favourite for the sixth race might have been the result of a throwaway line from jockey Ryan Moore. All-ups going into Imperial Concorde were confusing as they were not one big bet or a pattern of results – like if Moore or trainer Sean Woods had already won multiple races – but generated by tie-ups with several early winners and many bets. According to a Post Twitter follower, the story went on popular messaging medium WhatsApp that, after Moore and Joao Moreira had played in a casual game of football, Moore suggested to a bystander that Imperial Concorde could be one of his better rides. The 'tip' reportedly circulated widely on WhatsApp before the gelding ran 11th. It may or may not be true but it's an explanation and we didn't have any other.
@SCMPRacingPost @figothedumbo there's a WhatsApp that Ryan Moore gave this as racing tips after he and Joao Moreira played football

— Ng Lok Yeung (@herbertng95) February 14, 2016
Stewards suspend Howard Cheng, place a warning on Danny Shum's Run Forrest
Jockey Howard Cheng Yue-tin came away with a suspension but time off for good behaviour after an eventful eighth event on the dirt yesterday that also saw Sean Woods-trained Goldland Dancer break down hopelessly. Cheng's recent record of infrequent suspension got him a discount from three to two meetings for careless riding at the winning post the first time as he crossed over to the lead on Dashing Super, checking favourite Beauty Prince. Also from the stewards' room was some bad news for Run Forrest, a well-bet second favourite in the ninth race who failed to perform and obviously had his mind elsewhere. Run Forrest (pictured below, from gate two) will be recommended for an immediate gelding operation by trainer Danny Shum Chap-shing after he tried to savage another runner early in the race, then failed to travel at any stage.
Love is in the air for Valentine's Day at Sha Tin – with plenty of money to go around
Sweet love wasn't the only thing in the air on Valentine's Day at Sha Tin and environs, with an unexpected spike in betting turnover and attendance for the meeting. On a card that really didn't look all that appetising a betting medium – there were 19 runners at 200-1 or longer in some quite uncompetitive races – the Jockey Club enjoyed a hangover of the best kind as the Year of the Monkey spilt over into every lovebird's favourite day. Betting bucked the season's trend, rising by over HK$100 million on last year's comparison meeting – February 7 – and the crowd was up by almost a third. "It's like the Lunar New Year celebrations have continued on right through to today," said Jockey Club chief executive Winfried Engelbrecht-Bresges.