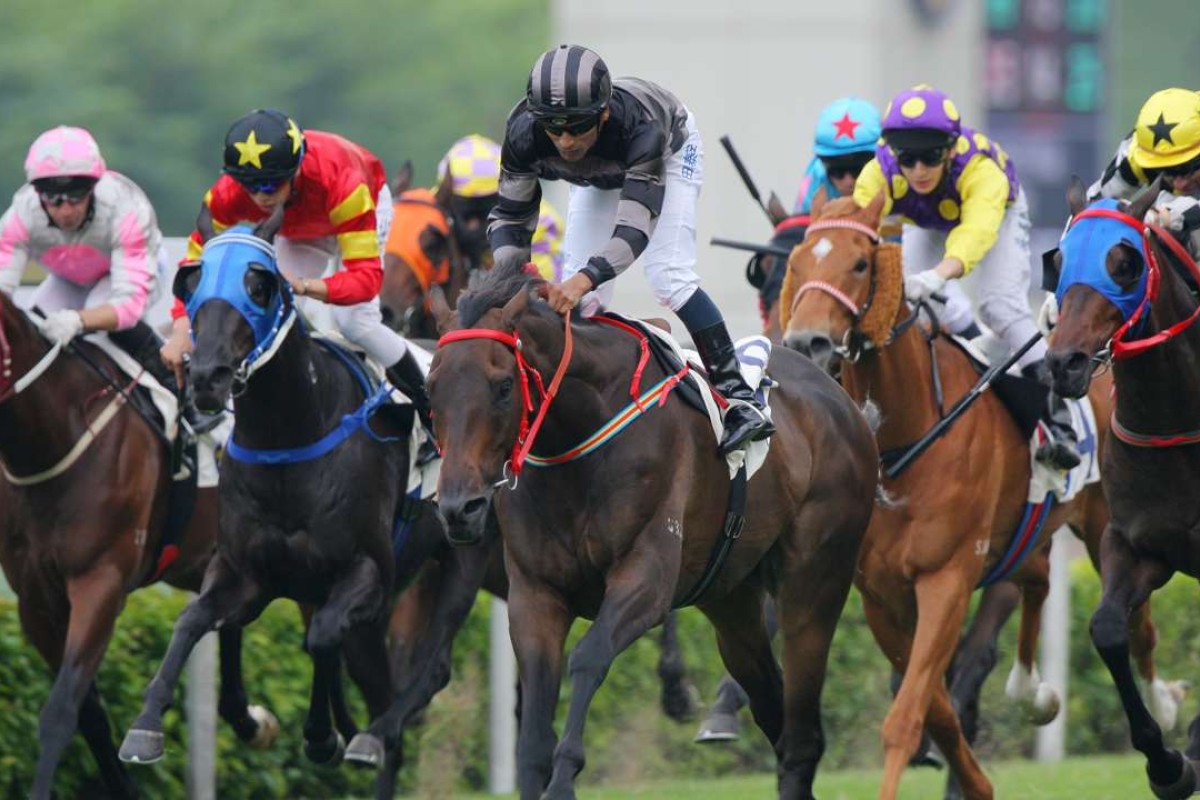 We wonder how much of the deal between the Jockey Club and Racing.com to telecast Hong Kong's racing in Australia from next week had to do with posturing on both sides of the table.
Racing.com is 10 months old and to be taken seriously as a race telecaster, needed more content, even with it having a roomier approach than the established provider – more time on informing the viewer, the paddock parade, etc.
On the Hong Kong side, surely it was partly driven by simmering annoyance at Sha Tin getting bumped off the main Sky Channel onto a secondary channel, making way for minor dog and trot races.
The key there is that, as we understand it, the main channel is part of the basic cable package and viewers have to pay extra for the additional channels. So, every time Hong Kong was pushed off centre court, reach declined.
Why Sky Channel, owned by Australian commingling operator, TABCorp, was doing this we don't fully understand, unless it was because TABCorp's most profitable business now seems to be fixed odds rather than the pari-mutuel that spawned it 50 years ago and was its sole concern for most of that time.
TABCorp, due to its dealings with the club, is one of the few Australian betting operators that does not offer fixed odds on Hong Kong. Others do it without permission – and break no laws in the jurisdiction where they operate – and there isn't a thing the Jockey Club can do.
So, has the club crossed over to dance with devil by joining with Racing.com? Or perhaps it's more that the devil can cut out the partner with which the club thought it was dancing.
The club's spokesman, Richard Cheung Che-kit, admits telecasting with Racing.com will not be perfect, just better than a lousy performance by Sky Channel.
Some regular viewers of Racing.com in Australia tell us that Saturdays will be quite crowded with Hong Kong thrown in, so the improvement may not be as significant as hoped.
Furthermore, Racing.com is polygamously joined to bookmaking partners, primarily Crownbet, but also Ladbrokes.
Both offer fixed odds on Hong Kong that show, glaringly, price advantages for the customer over the tote (commingling) odds, particularly away from hard favourites.
For example, in the feature on Sunday, the top final price with bookmakers was better than the Jockey Club tote for seven of the eight runners and about the same for Werther.
Furthermore, at different stages, Werther and two other runners were offered at better than the top final price.
The contract might forbid Racing.com from displaying signage or offering click-through capabilities for fixed-odds wagering partners, but the effect has to be questionable.
A Hong Kong race every half hour, let's say a Victorian race every half hour, equally dividing the time. That still means that Racing.com advertising its bookie mates every second quarter hour quadrant leading to the next Victorian race, immediately after the previous from Sha Tin. It isn't a bookie-free zone.
Some part of the commingling turnover growth the club would expect by better service through the new arrangement, will, inevitably, go to Crownbet and Ladbrokes, or other fixed odds operators.
Fixed-odds operators only offer win or place, in our pecking order a distance behind quinella or quinella place, which are also part of the $600 million and growing commingling turnover.
The problem is that Australia remains old world, a win and place-oriented culture, so higher and fixed win prices will attract what might have been a commingled bet.
This arrangement is in place and we will see how it plays, but it occurred to us that, of all the racing bodies on the planet, Hong Kong Jockey Club is more capable than others of grasping the nettle in this rights and access area, which becomes ever more crucial.
The club already streams Group One racing on International, QE II Cup and Champions Mile days, in a limited window, free to the world, without outside interference or agenda.
Maybe there are issues that prevent it happening all season, although we recognise that streaming races doesn't address the real question: overseas customers still need a local commingling operator with which to bet into Hong Kong pools. That's where it gets complicated.
Analysis of data shows John Size is Hong Kong's best all-weather track trainer
Who would have thought John Size is Hong Kong's best all-weather track trainer?
It's a proposition often discussed, rarely backed by data or illustrated, so we thought we might look at which trainers excel on which tracks.
The figures take in every race from the start of the 2005-06 season until Sunday and rather than rank them by total wins, favouring trainers with a consistently full yard, we've looked at winning percentages as a fairer measure.
A street poll would have got it right that Caspar Fownes is the leading Happy Valley trainer – dominant both in winners and by strike rate, from more runners there than anyone.
Likewise, Size leads at Sha Tin and heads them off easily on percentages and the most winners too, despite ranking only fifth for runners. The one that might not have been so obvious is David Hall's high percentages over a decade to be ranked third at Sha Tin on turf.
The dirt figures, though, contain a few surprises. No shock Me Tsui Yu-sak is the leading trainer by wins but he has a lot of runners, and Size leads the way by percentages over Mr Consistent, John Moore, who ranks second at all three tracks.
(That might surprise Moore himself, who claims to have no luck at Happy Valley!)
The more recently licensed trainers, Richard Gibson, Chris So Wai-yin and Benno Yung Tin-pang, obviously, present less of a sample.
That can work both ways: all three make the top 11 at Sha Tin, lie well in the bottom half at Happy Valley and are scattered all over on the dirt.
We'll make little comment otherwise – the numbers in the tables tell the story themselves.