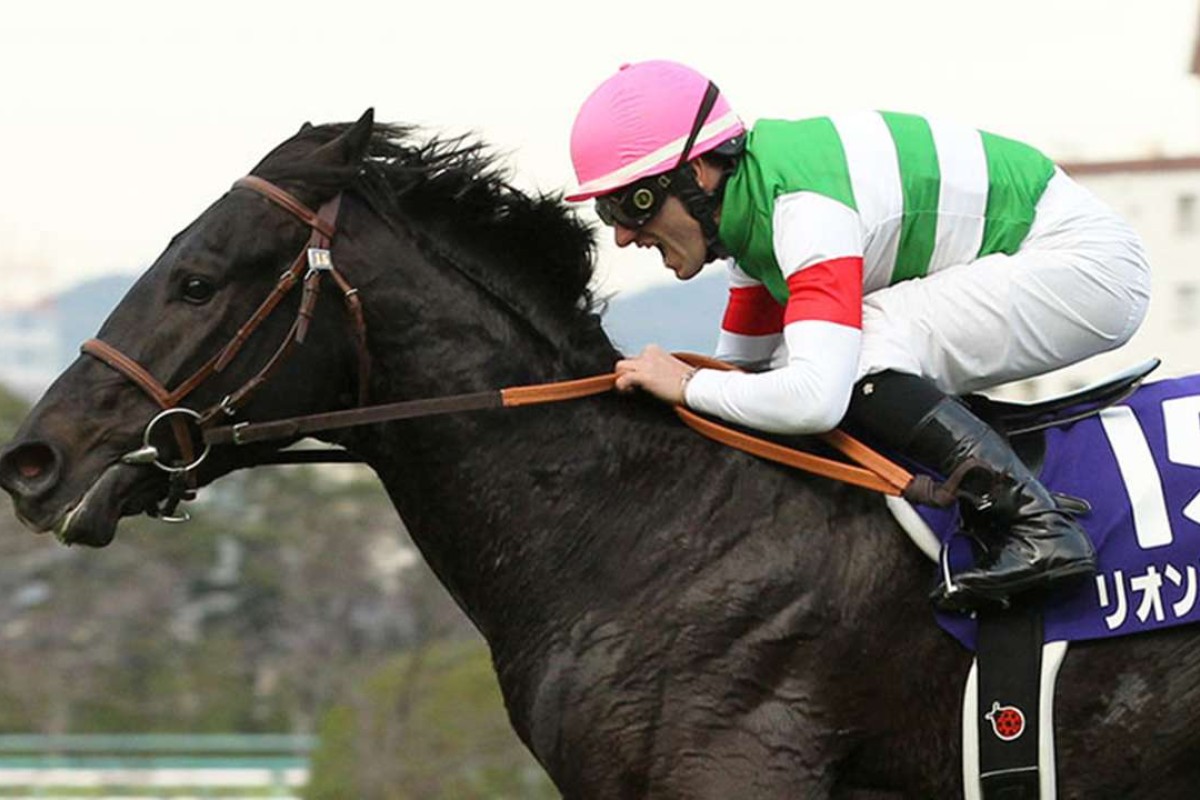 The honour roll for the Tokyo Yushun, Japan's Derby and the richest classic in the world, reads like a who's who of Japanese racing and blueblood Leontes can join the elite group in the 2,400m feature this afternoon.
Hong Kong punters get the rare opportunity to bet on two simulcast races from Tokyo in the next two weeks: the Yasuda Kinen will be available for betting next weekend as Champions Mile one-two Maurice and Contentment go head-to-head again, but today's Tokyo Yushun shapes as a race with a number of future implications. It is likely to throw up a stallion prospect or two, potentially the next globetrotting star for Japan too and perhaps even their first ever Arc winner.
In the last 12 years alone, winners have included King Kamehameha (2004), Deep Impact (2005), Vodka (2007), Eishin Flash (2010), Orfevre (2011) and Duramente (2015) – and the 2016 Tokyo Yushun looks as solid as any that has come before.
Any one of the Satsuki Sho (Japanese 2,000 Guineas) trifecta – Dee Majesty (Masayoshi Ebina), Makahiki and Satono Diamond (Christophe Lemaire) – could justifiably start favourite, while Aoba Sho (Japanese Derby Trial) first and second Vanquish Run (Hiroyuki Uchida) and Red Eldest both produced strong staying efforts last time out.
Historically, the 2,000m Satsuki Sho is the race to produce the Tokyo Yushun winner, with six of the last seven Derby winners coming from the Nakayama feature – although only two, Orfevre and Duramente, completed the double.
Dee Majesty wins the Satsuki Sho
This year's Satsuki Sho, while looking a strong renewal, must also be treated with caution as warped tactics and prevailing winds played havoc on the race. The race collapsed on the front end after going through the first 1,000m in a record-breaking 58.4 seconds while racing up the back straight into a headwind, leaving Dee Majesty and Makahiki to pick up the pieces at the finish.
With the likelihood of a softer tempo, the switch to the roomier Tokyo track and the step up to 2,400m, Leontes (Mirco Demuro) can turn the tables and claim the staying test.
By Derby winner King Kamehameha out of Cesario, who took both the Yushun Himba (Japanese Oaks) and American Oaks in 2005, Leontes is a half-brother to top class galloper Epiphaneia. As a two-year-old, he looked incredibly raw, winning a 2,000m maiden easily before a jaw-dropping victory from last in the Asahi Hai Futurity, a Group One over a mile.
That victory had classic winner written all over it – stamina coupled with a turn of foot – but he has had analysts stumped in two runs as a three-year-old as he has been ridden with greater urgency, denting his brilliant acceleration.
In the Satsuki Sho, Demuro was forced to press on from a wide gate, settling second before making his move extremely early and leaving himself exposed.
Vanquish Run wins the Aoba Sho
He was fourth across the line, relegated to fifth after shifting ground late, but it was good enough to suggest that he will feature in the Tokyo Yushun.
Like his older brother, he looks like he will improve for time and he will make an even better four-year-old, but he can begin the path to greatness with victory in Japan's most popular race.
It's a case of take your pick beyond him, though: Satono Diamond should reverse the Satsuki Sho form with a more favourable run, although Dee Majesty is still improving. Both can turn the tables on Makahiki, who was peaking early in the season and looked to have every possible chance at Nakayama.
Of the others, Vanquish Run's stamina should serve him well in the closing stages and he goes in, while Mount Robson for Hong Kong regular Tommy Berry could be one for exotics.