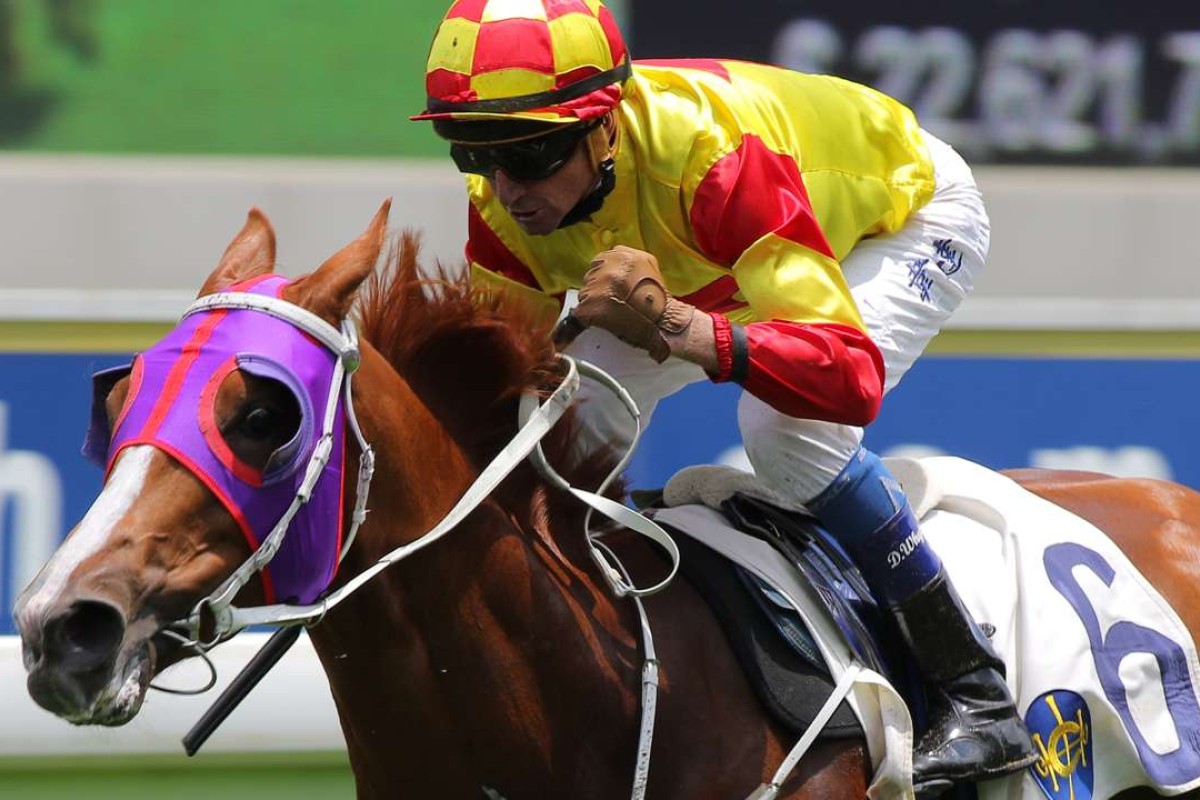 A return to Douglas Whyte seems to be what Tianhuang had been waiting for all season and the change was instantaneous as he became the first leg of the South African's first winning double in six months.
The race-to-race double to open the card on John Moore-trained Tianhuang and Tony Cruz-trained Blazing Pass was a key pair for Whyte, snapping significant losing runs with both of the powerhouse yards.
Whyte had gone 45 losing rides for Moore since the last time he sat on Tianhuang, when the gelding had been an impressive dirt winner in July last year, but their reunion saw Tianhuang look like a racehorse again after a season of disappointing efforts.
"I trialled him the other day and I got off and my report wouldn't have given John much confidence coming here – he trialled ordinary to say the least," said Whyte.
"But what happened today that did make a difference, I think, was that I was positive out of the gates on Tianhuang and then made him race.
"He thought I was going to let him hit the ground and drop out but I kept persevering and suddenly he started to travel and he never looked back. Even when the second horse came to do me, Tianhuang said, 'no, I want this today.'
"So I think what's been happening is that he's been jumping out slowly, half giving up then turning for home seeing a lot of horses in front of him and saying it's too hard. I didn't let him do that today."
Moore said two months between runs might have helped freshen the gelding mentally, too.
"We had been thinking he was more a dirt horse after the way he won the first time on it, so he's been on that surface this season and been a bit disappointing," Moore said.
"But he seemed to like being fresh and he actually jumped into the race today. Whatever happened, I'm happy to see him win again and now at least we know he can win on the turf as well."
Class Five winner Blazing Pass was also a positive for Whyte, who had racked up 34 losing mounts for Cruz since scoring on Magical Beauty in November.
"Tony's always been a great supporter of mine, so I'm happy to get another one for him," he said.
"The horse made me work, I pushed him for the first 400m to stay with them, but when he let down, he really let down well for a horse at that level and I would be confident about him measuring up at the bottom of Class Four. He's just been a bit dumb and wayward, but he isn't without some ability."