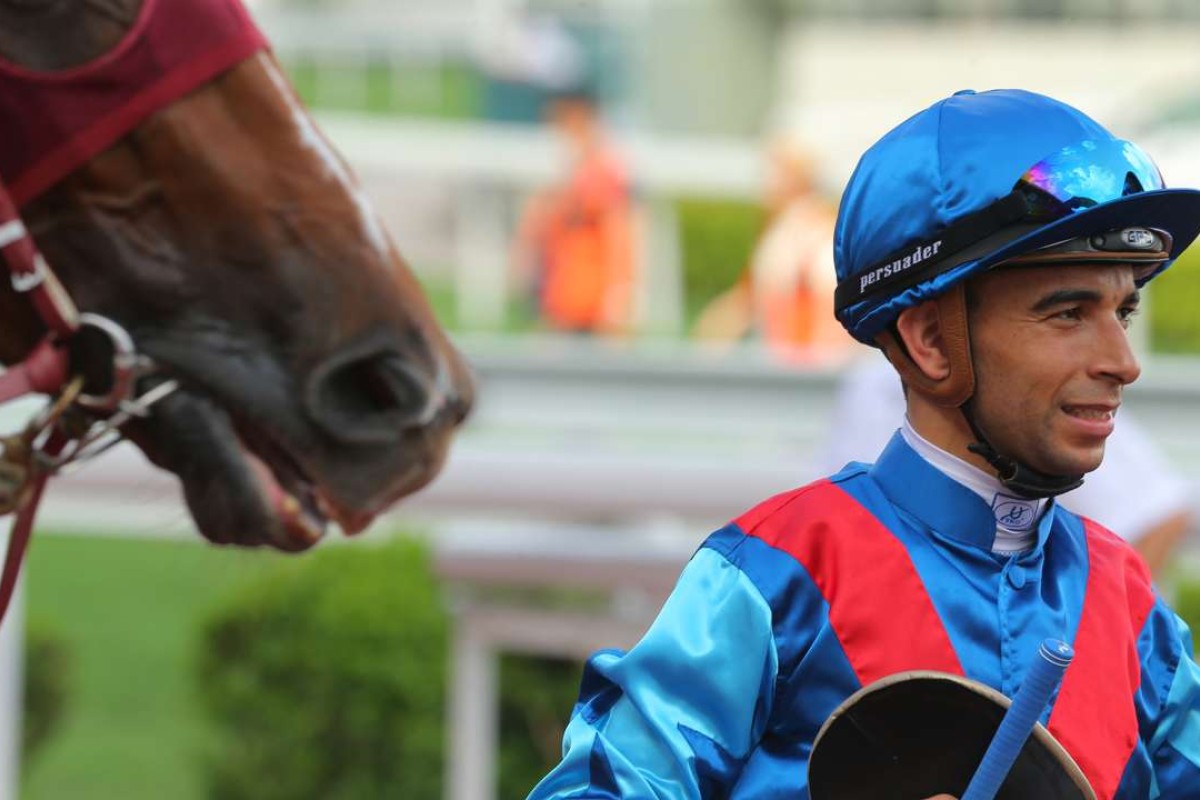 Joao Moreira has his sights set on creating what would have once seemed an inconceivable record of 160 winners in a season after breaking through his own mark for wins in a term with a treble yesterday.
After consecutive victories aboard Home Run and Flying Force took the Brazilian to 145 wins for the term – equal to his own record set last season – Rapper Dragon's feature race success set the astonishing new benchmark.
"The first thing I have to say is thank you – I couldn't do this without the amazing support I get from the owners and trainers. I am happy to break the record, and of course I was thinking about it today," Moreira said, before answering the inevitable question: how many more can you ride? "I'll aim for 160 and I think I can do it."
Moreira received a two-day suspension early in the day, leaving him nine meetings to ride the 14 more wins he requires to reach his new goal, with 87 races remaining at the meetings he will contest.
Even taking into account the fact that Moreira may not have a ride in every race, he does usually have a ride in most and the target of 160 looks well within reach as it would only require him to win at a rate well inside his current strike rate of 25.1 per cent.
Given Douglas Whyte's old record of 114, set in 2005-06, was once thought to be close to unbeatable, stating a "conservative" goal of riding 46 more than the old record shows how remarkable Moreira's impact has been since arriving as a club jockey in late 2013.
Moreira's suspension was part of a day where it wasn't all one-way traffic for the Magic Man though, nor was the ban his only involvement with stewards.
Moreira missed the start badly on race three favourite Dancing Flames, stewards making a contentious decision not to declare the Danny Shum Chap-shing-trained sprinter a non-runner, while the leading jockey was beaten on short-priced favourites in the last two races of the day.
Still, it was an overwhelmingly positive day for Moreira, and maybe it was a sign of the times that his first two winners were horses that Whyte had been aboard until recently and looked ready to win.
Me Tsui Yu-sak's Home Run was held up behind a wall of horses until the 250m but the trainer said this wasn't necessarily a bad thing after his three-year-old fought on for a short-head win.
"It probably helped him being held up because he only had to sprint for a shorter time than last start," Tsui said.
Moreira added that Home Run will be better next season as the youngster learns to fully let down: "Physically, he was ready to win, but mentally he isn't there yet. When I asked him to go he didn't really give me everything. That will come with time."
Moreira pointed to the longer Sha Tin straight as being key to Flying Force's breakthrough a race later.
"He has been in a lot of fast-run races at the Valley and just hasn't been able to catch them up the short straight there," he said. "If this race was at the Valley he wouldn't have won."