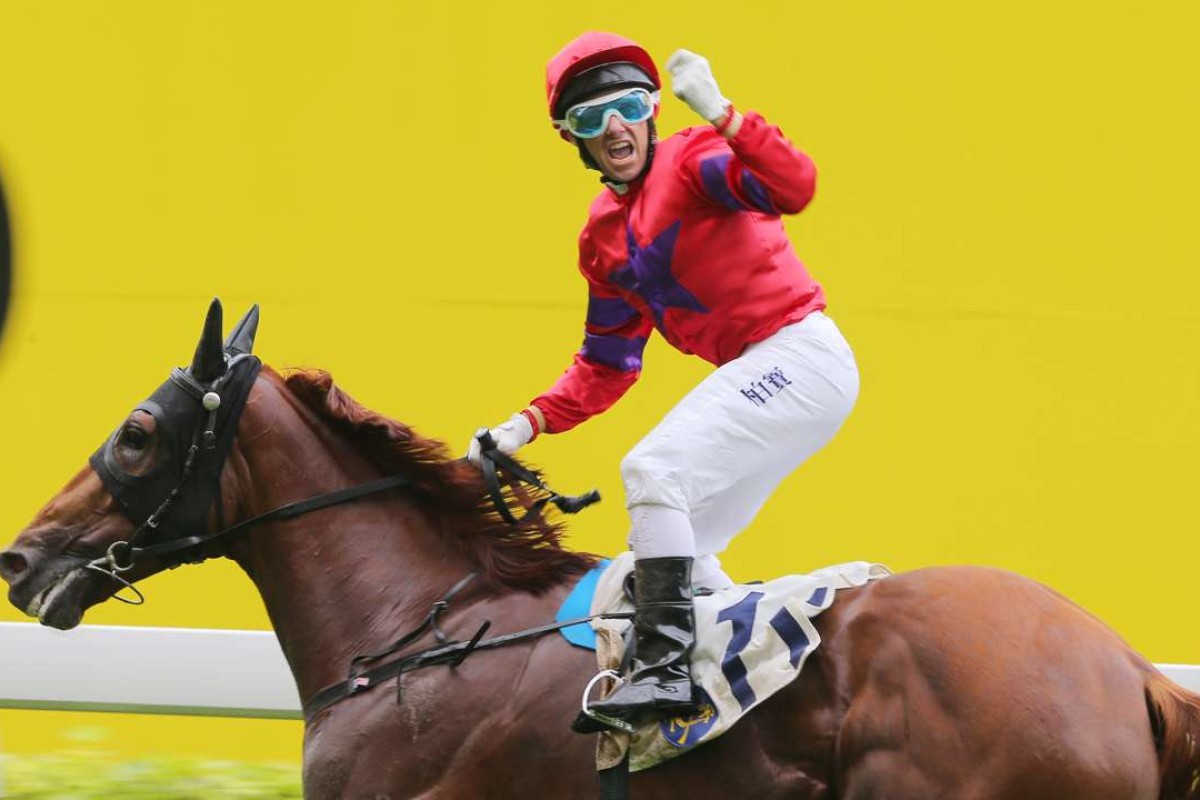 When David Hall and Brett Prebble woke up on Thursday morning, one thing they weren't expecting was a win by Victory Boys at Happy Valley.
But by 3:40pm, the Ninepin Group Handicap was done and dusted and the four-year-old a convincing winner after being smashed into favouritism in betting.
"I'll be honest – I thought he had no chance this morning," said Hall after the gelding had surged home in the centre of the track from near last to make the successful rise from a Class Five win to score in Class Four.
Likewise Prebble, who ticked off the issues for the chestnut when the day began, then ticked off the way things turned right around when a shower of rain hit Happy Valley just after the second race.
"He won well enough last time but he was up in class, drawn the outside gate and was going from a rain affected surface to what looked like being a very firm surface," the jockey said. "So, basically you could say he had nothing in his favour, and particularly the hard track – I know how different he feels when he's on a track with a bit of give and it's a significant difference."
The shower of rain was not a big one and didn't last for that long, but the running of the third race clearly showed the horses were getting into the top of it and the Victory Boys confidence bloomed from there.
"Right from the start of racing, you could see that horses could run on – tick – and then after the rain, there was some give in the track and Baltic Warrior came down the centre of the track to win," Prebble said. "Suddenly, all the signs were there to say the horse could win."
The win didn't come without penalty for Prebble, who had returned only last Sunday from a suspension just in time to ride Contentment in Japan, and picked up another ban. As Victory Boys swept home down the outside, he rolled in on horses to his inside and Prebble received a two-day suspension and a HK$75,000 fine.
"I'm out June 26 and July 1, but the silver lining on that is that my daughter is running in a marathon at the Gold Coast in Australia on July 2 so I can be there for that," Prebble said.