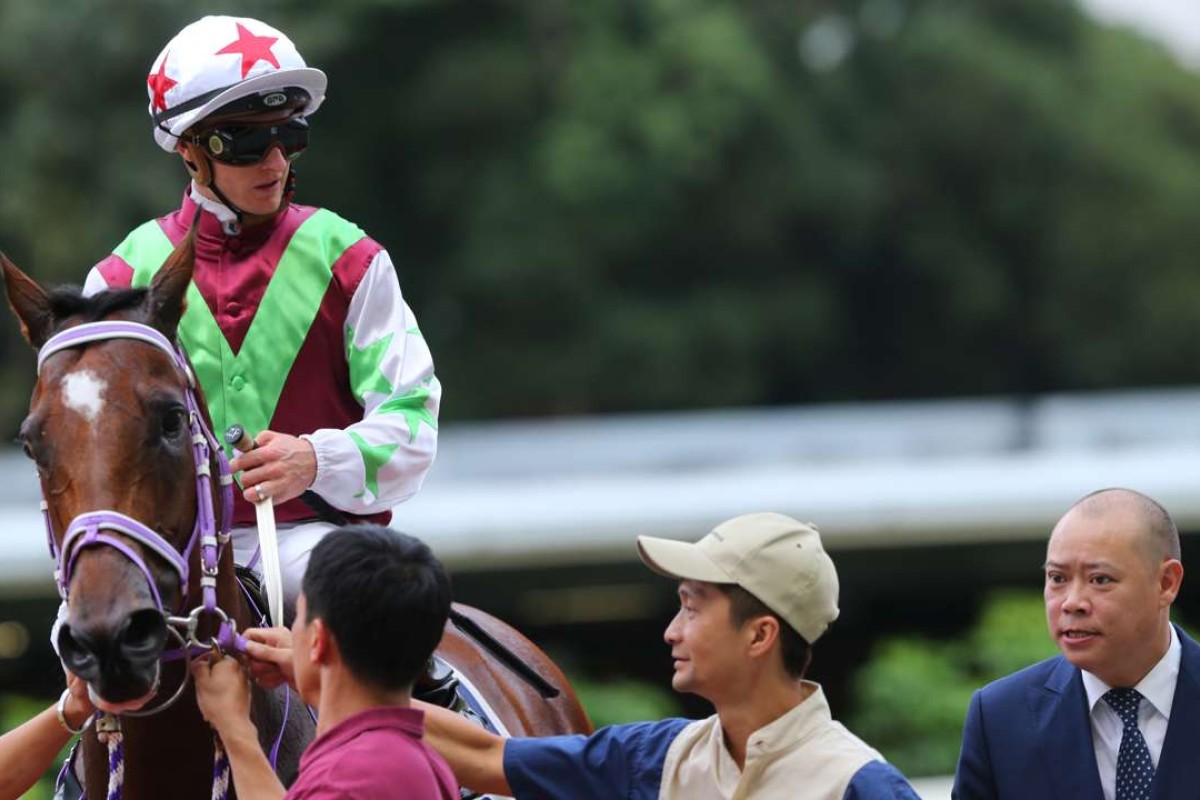 Despite winning five races this season, Fabulous One has been far from the busiest horse in town and jockey Zac Purton believes that the way Chris So Wai-yin has managed the horse might be what he needs to go to the next level next term.
Purton took Fabulous One straight to the lead as expected in the final race at Happy Valley, dictated the pace without really breaking them up the way we have seen him do before and cruised to a comfortable, if unspectacular, win that will likely end his season.
Off a rating of 100 yesterday, Fabulous One will not have a target race left now unless So wants to stretch him out to 1,400m, but that would be in contrast to the patience the trainer has shown, missing four months of the season to let the highly strung gelding mature.
"He was a bit fired up going to the gates and seeing him sweat up as he did isn't uncommon but he might have been a bit moreso than usual – he hasn't been to Happy Valley for quite a while so he was having a good look around," Purton said. "But in the race, he was good. He's actually starting to help himself a bit more now which he wasn't earlier in his career when he'd just get out and go."
Purton was able to rate the four-year-old in front and concedes perhaps that was why Fabulous One slightly disappointed him with a length and a half margin.
"I thought, with the soft lead I'd had, that he would give a stronger kick and win a bit cosier than he did in the end," he said. "But, he did do it with the big weight and he isn't the biggest horse, and probably the fact that he travelled kinder today made a difference too.
"In the past, he's gone hard through the middle of the race and got well in front of the field. He probably did finish off his race at the same pace today but because he didn't go that hard, he wasn't as far in front."
Having not raced from January to May and with just three races lately, Fabulous One will conclude his season with gas in the tank and that could make him the horse to beat in a race like the Chief Executive's Cup opening next term.
"I don't know what Chris has planned but that's probably an ideal starting point for him," Purton said.
"And I won't be surprised if, with the softer season that he's had, a nice break and a few more months of maturity, he comes back and finds that little bit more he needs to take him up to that next level."