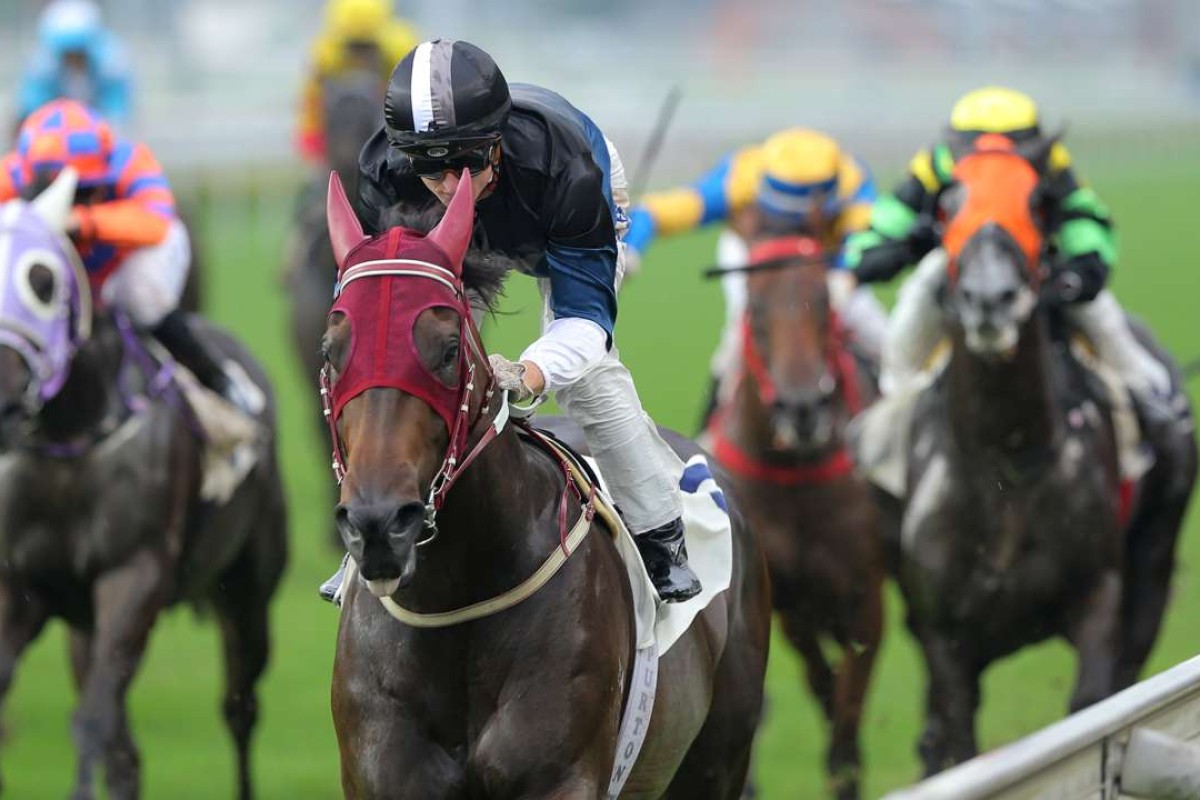 Group One winners at the big Brisbane meeting on Saturday, Zac Purton and John Moore were back in tandem for the day's easiest winner at Sha Tin as Bad Boy signed off the season with a hollow win and wrapped up a treble for Purton.
A former Brisbane premiership winner, Purton won the two-year-old Group One in Brisbane with exciting juvenile Sacred Elixir as well as a Group Two with Cradle Me, while Moore broke his Group One duck in his homeland with the Queensland Derby win as an owner and confirmed that Eagle Way is to be sold to clients here as a potential 2017 Derby horse.
If so, Eagle Way would be in the rare position of being a Derby import with a Group One win already under the belt.
"He has to pass the vet of course, like all the horses imported here, but I think I have an owner for him and he'll be a nice addition to our Derby team for next season," said Moore, who already has frontline contenders in Rapper Dragon and Montaigne.
They won't be Derbies but there might also be some good targets ahead for three-year-old Bad Boy after his three-length romp down the straight course in sizzling time despite the rain softened going.
"He only had the three runs in Australia and now four here so he needs more experience, but he looks a very nice horse for next season on that. I probably won't run him again until then. There's only a 1,200m left for him at Happy Valley this season after he goes up in the ratings for this one, so that's probably it," Moore said.
"He's got a short action and probably appreciated the cut in the ground but it was nice to see him jump on even terms today and he might be a real straight 1,000m specialist."
Bad Boy had scored impressively down the straight two runs back, then was slowly away when beaten at his next appearance, and Purton said the fast getaway this time was crucial to making things a breeze.
"That was absolutely key, bouncing out and putting himself right there from the start this time and he always travelled like the winner," said Purton, who had earlier scored for David Hall on Call Me Handsome and John Size on Dr Listening. "When they surged at me, I had to press the button and let him go and the response was immediate. Maybe he did like the soft ground with that shuffly sort of action he has but he just dropped them instantly. That was very cosy."
Moore said that one of Bad Boy's celebrity owners, martial arts actor Donnie Yen Chi-tan, was unable to make it to Sha Tin to see his horse win this time as he was shooting a movie, and, perhaps unknowingly, the trainer went on to break some big Hollywood news.
"He had some scenes to shoot today, that's what I was told anyway," Moore said. "And I was also told he's in the next Star Wars movie too as a blind man. Can you imagine that? It would be like casting Bruce Lee as a blind man. A blind kung fu actor – he might kick the wrong bloke. Anyway, that's what I've heard."
The treble took Purton to 72 wins for the term and he is comfortably clear in second place on the table, but well short of his tallies in winning the championship two years ago with 112 wins and runner-up in 2014-15 with 95 wins.