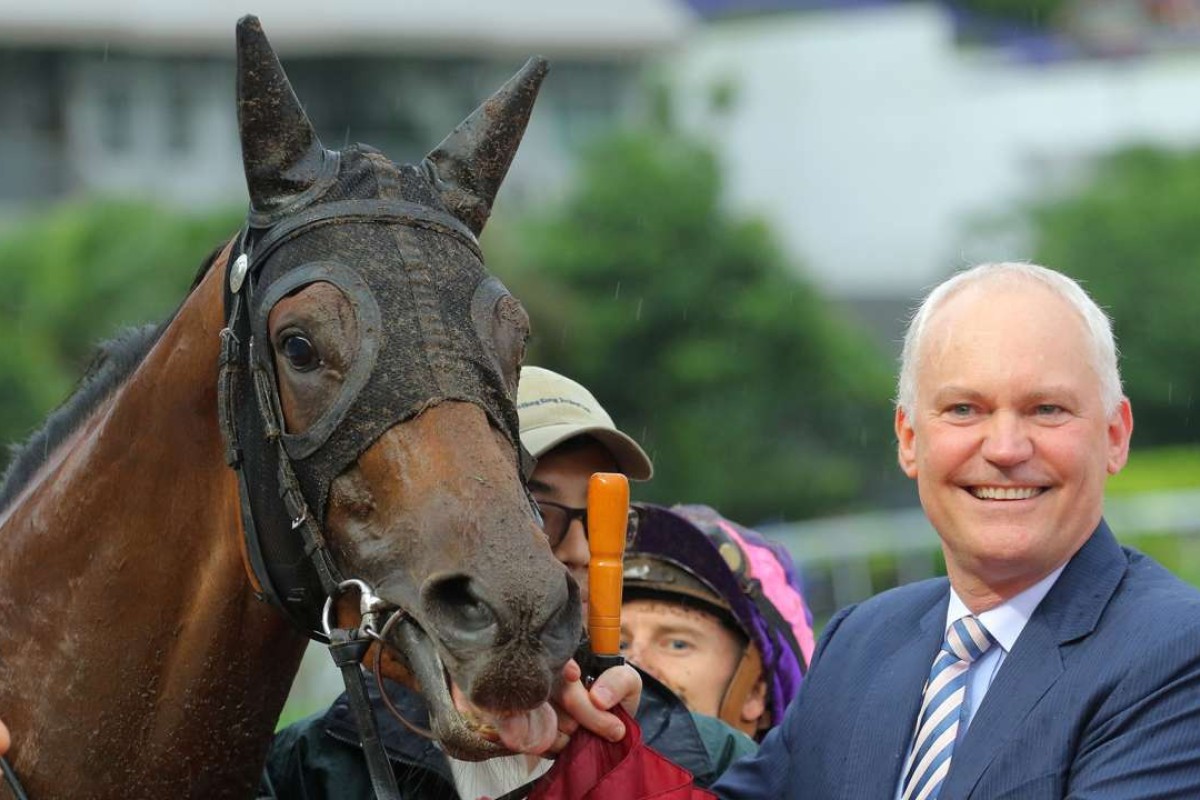 Trainer David Hall hasn't had the best of luck this season for the Lee family who have had horses like Rad and Apollo's Choice with him, but when they asked him to recommend two lots from the international sale in March he backed himself.
"The other one I picked out is a nice Choisir called Admirable and this guy I just liked as a type even though I hadn't heard of his stallion, Kodiac," Hall said after Call Me Handsome (Zac Purton) made a good impression winning down the straight course at his debut. "Apollo's Choice has run four seconds this season and Got Fly ran second, so it's nice to get a winner for the family and I think he's got a bit of scope.
"Once I did ask around about the sire, I was told he's making a good success of it in England after starting without a lot of fanfare and I think this horse is going to go down that path too."
Hall said he was confident in Call Me Handsome's ability, just queried him over the minimum distance.
"I liked how he trialled and I probably would have been more confident if it was 1,200m but if he could stay in touch in the early part, I knew he'd be strong late," Hall said.
And Purton said there was nothing wrong with Call Me Handsome's attitude to racing considering his inexperience, after the three-year-old took a run up the outside rail where there was very little room.
"I don't know whether he was just too dumb to know it was getting dangerous or whether he was just loving the competition, but he didn't flinch going for that very tight run against the fence. He gritted his teeth and kept going through," Purton said.
"And coming off just one 800m trial, it's a good effort to win for a horse just learning his trade. Even though he hasn't learnt to jump yet, he travels quite nicely through the race once he is out and rolling along and he has got a future."