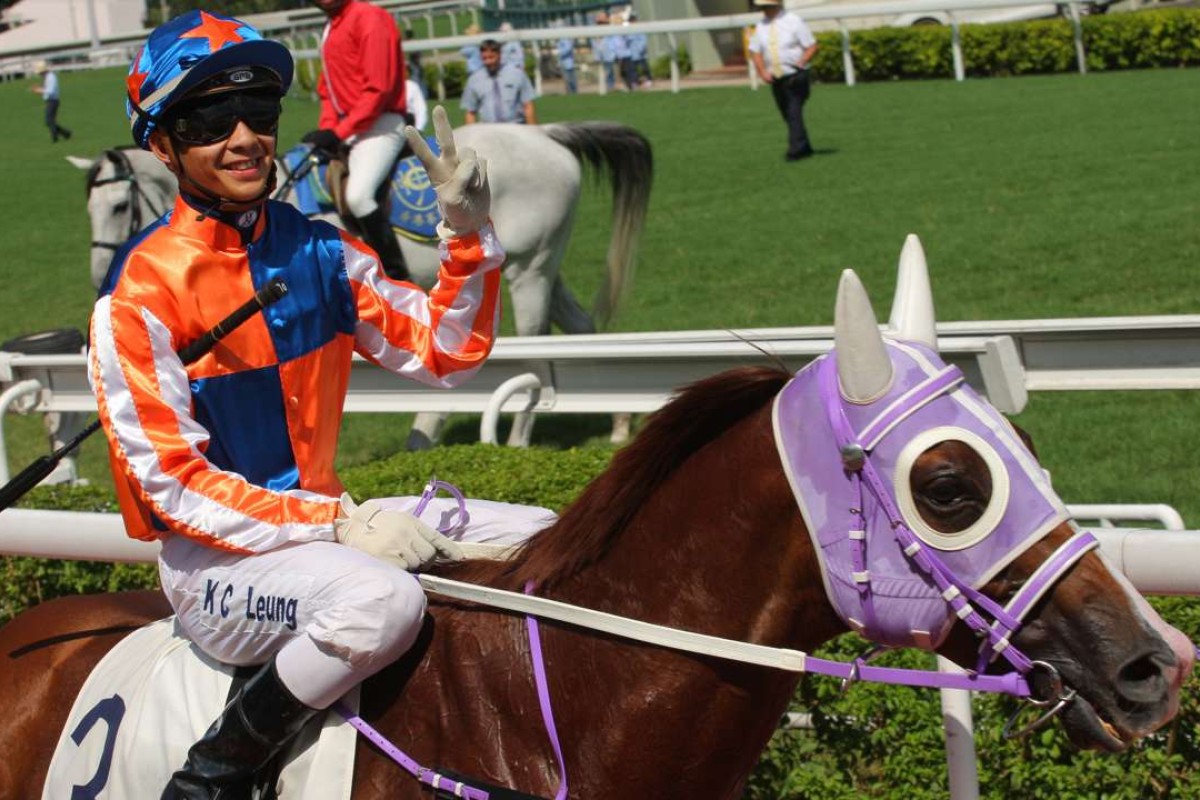 Regardless of whether he can successfully run down Kei Chiong Ka-kei in the race for leading local rider, Derek Leung Ka-chun is grateful for the extra motivation the newly-created Tony Cruz Award is providing over the closing stages of the season.
Leung emerged as the most realistic chance to catch Chiong after wins on Baba Mama and Holmes Legend left him four wins behind the female apprentice, after she remained on 34 wins having come up empty yesterday.
Leung and Keith Yeung Ming-lun are now locked on 30 wins apiece, but Yeung will sit out the final two meetings of the season, leaving him just Friday's Sha Tin public holiday programme to ride an unlikely four winners to stay in contention.
"I'll still be pushing and chasing," Leung said. "I need at least five in three meetings, I had two today, so you never know. I always try my best on every horse, but having some competition and that award there does bring out a little bit more passion. The award is a good idea and I would love to win it."
Leung took extra satisfaction from his first win of the day having spent many mornings working on Baba Mama with trainer Peter Ho Leung, work that paid off when the three-year-old settled behind a strong pace and stormed home to score an impressive maiden win.
"He has been improving each day and in every race. He is better than Class Four and in the future he will get over some more ground as well," Leung said.
"I ride him every day. In the beginning, his action wasn't very good – his front and his back feet were out of balance so we had to get that right. He was showing early speed but he couldn't relax and would just bolt. We had to teach him to relax. His mouth wasn't very good to start with either. We spent a lot of time on him and finally it worked out."
Trainer Chris So Wai-yin said Holmes Legend's win at big odds was proof that it isn't just high-profile riders that can get the best out of horses, pointing to the fact that Joao Moreira and Silvestre de Sousa hadn't been able to win on the veteran previously.
Of course, it also helped that the seven-year-old had dropped deep into Class Four before breaking through three starts back.
"Ha, I'm not sure if I made the difference," Leung said. "I feel like he doesn't like being held too much, or riders being too aggressive on him – he doesn't enjoy the race if you do that – so today I rode him smooth and it worked out."