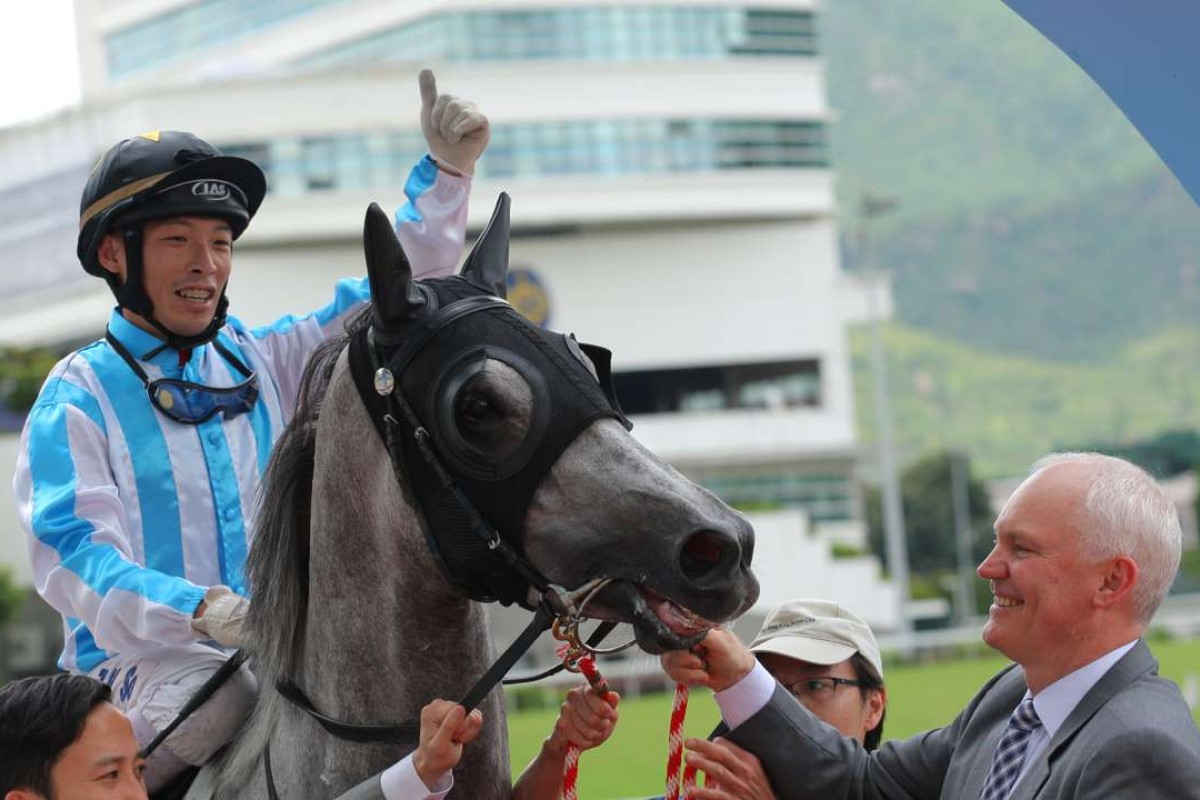 Trainer David Hall bid the season adieu with a winning double to extend a well-earned purple patch of form for owner James Walker.
Hall will depart this coming week, just ahead of the official end of the term, but not before he squeezed victories from Tango Fire (Douglas Whyte) and Argentum (Ben So Tik-hung) in Walker's distinctive blue and white striped colours.
"If ever any owner deserved a winner, it was James, who has hung in there all year without a win and all of a sudden he's having a bit of a run – he had two winners in the UK last week and now a double here," said Hall.
The win by Tango Fire was his first on the dirt, his first since May last year and his first since a move to Hall's yard but the trainer and jockey both pointed out it wasn't for a lack of trying.
"He's an honest campaigner, his heart is in the right place but on the hard tracks he jars up and won't let down," said Whyte.
"I won a race on him when it poured rain just beforehand last year and you can feel the difference once he can get his toe in. I was a bit concerned after the rain in the morning today when they sealed the track but when there was no more rain around, they harrowed it and that meant just a little more give in it, which he certainly felt.
"When the gates opened, he bounded out and was on the back of the lead in three strides."
Argentum's issues appear to be more to do with his mental state than the state of the ground, with Hall suggesting the grey doesn't really consent to put his best in if he has too much opportunity to think about it.
"He's a bit crazy, even at trackwork he stands there throwing his head about and shaking. You might remember this is the horse that nearly ran into the weighing room at the Happy Valley barrier trials one day," Hall said.
"So we've all seen his antics. In a race, when he gets out into the clear, he won't go, he doesn't seem to know where he wants to go or even try. But his best runs have been when he's got an inside draw and covered up behind horses and comes out late. He's a different horse when that happens so getting barrier one today made Ben's job a little bit easier and everything played into his hands."