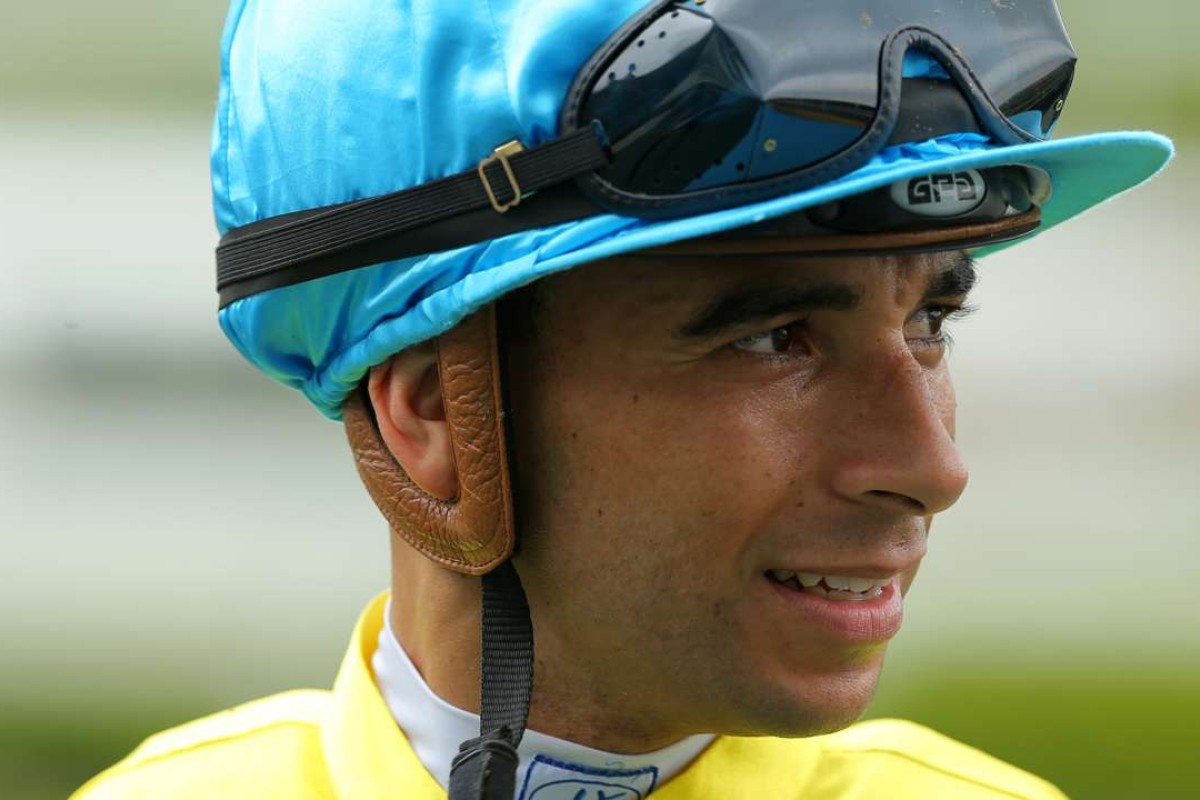 Every year, Joao Moreira has threatened to improve himself for the next season and, scarily, has carried out that threat in full but he issued the same warning after a five-win haul on the final day at Sha Tin left him at a high water mark of 168 wins for the 2015-16 term.
2015-16 Season Finale: Kei Chiong, Joao Moreira and John Size dominate the final day of the Hong Kong racing season
Moreira landed Hit A Home Run for David Hall in the third, and seemed to leave his rivals with something approaching optimism when that was all he had banked after the first six events, but he wrought havoc in the second half.
Moreira added a fourth successive win for Manfred Man Ka-leung on Unique Joyous, won the feature for John Moore on Helene Paragon, then scored on Love Shock and Beauty Kingdom to take out four races on the bounce.
"I can't rate my season as anything but perfect – I got everything I wanted. I won the premiership, I beat my record and put a good margin on it and I won some big races," Moreira said. "Every jockey would dream to have the kind of year I have had."
John Size-trained Love Shock was symbolic of Moreira's unquenching thirst to improve, getting it perfectly right after getting the three-year-old so badly wrong just three weeks earlier and this time backers at the short odds had no qualms.
"I wasn't too worried about bringing him back to the races fairly quickly," said Size. "He was gassed last time going too quick but it maybe wasn't as hard a run as it could have been. He's quite a gross-doing horse and tough enough so I was happy to run him again."
This time, Moreira was able to sit off two duelling leaders instead of being one of them and Love Shock never looked like being beaten, the son of Melbourne Cup winner Shocking adding one more to the champion trainer's admirable arsenal of three-year-olds turning four next term.
"He redeemed himself today with a win but it's only next season we'll find out what sort of quality he has when he gets to Class Two, that's when you know how good they are," Size said.
Moreira's seasons in Hong Kong have yielded 97, 145 and now 168 wins but the Brazilian star has already identified areas that will see him win even more races next season.
"We will have more race meetings and more races, so I have more ground to run, and the change in how they do careless riding penalties now will also add more winners to all jockeys," he said. "Before it was three days' suspension, now it's two and a fine, so every jockey will ride more days even if they do get suspensions.
"But the area I know I can improve is in the office – I missed a few winners because I lost concentration and didn't do a proper job selecting my rides. I can do that better and I will get more winners again."