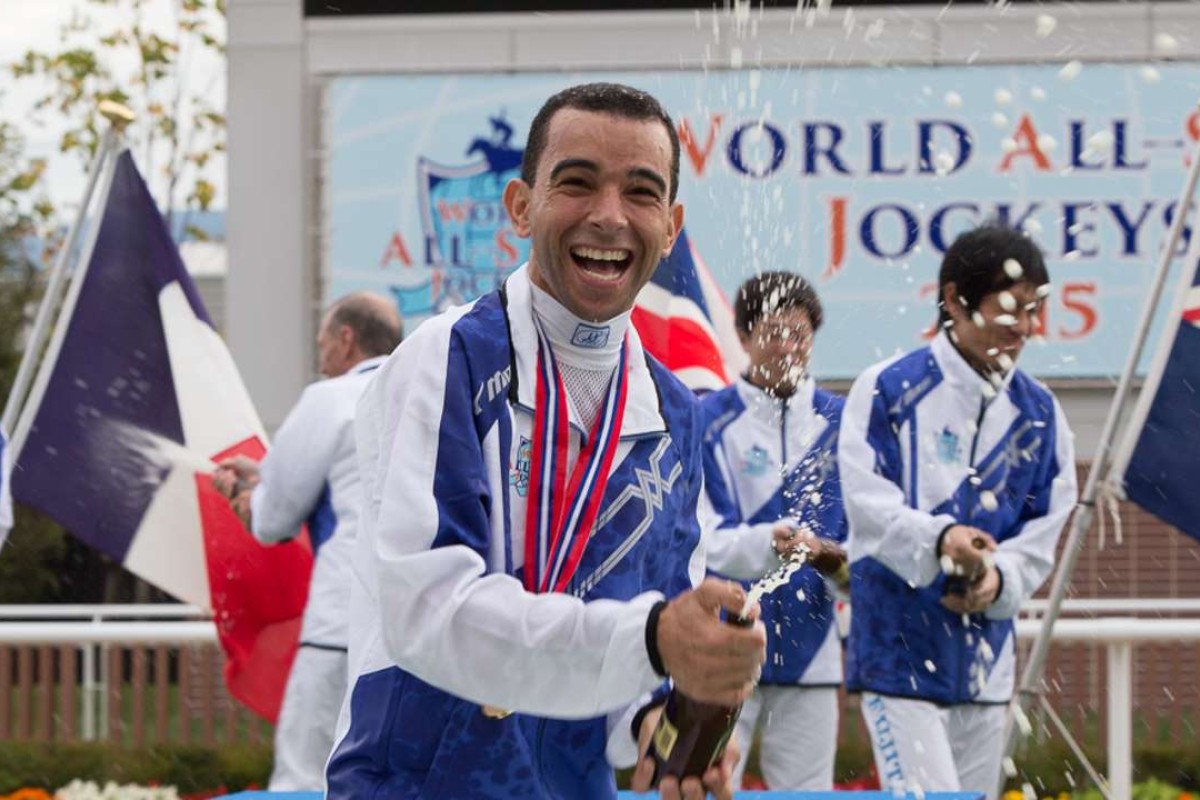 A seemingly weak group of rides means Joao Moreira needs to be at his magical best to defend his World All-Star Jockeys title at Sapporo Racecourse this weekend and finish a mostly successful summer stint on a high.
All of Moreira's four randomly drawn rides in the series, which begins on Saturday and ends on Sunday in the Hokkaido capital, look like outsiders on form, but the ever-positive Brazilian is still hopeful of a strong showing.
"You never know with these types of series. Luck has a big part to play and you just have to get the most out of the horses you are given," said Moreira, who starts his series defence with rides on Derma Sallie Chan and Sakura Bold on day one.
'Magic Man' Joao Moreira casts his spell over Japan as he wins World All-Star title
"I've been riding at the track for the past two weekends. It's a tricky course in some ways, so maybe that gives me an advantage over some of the foreign riders that are arriving just for the two days, with a couple of them even riding here for the first time."
After the late withdrawal of Victor Espinoza, who was replaced by local star Yasunuri Iwata, four of the six foreign riders entered have extensive experience riding in Japan.
Joining Irishman Jamie Spencer and Canadian Emma-Jayne Wilson will be Frenchman Christophe Lemaire and Italian Mirco Demuro, both now based in Japan on a full-time basis, along with Demuro's brother, Christian, and Australian Craig Williams, both of whom are veterans of the Japanese scene.
After taking Sapporo by storm last year with seven wins from 20 rides over two days, Moreira has maintained his high strike rate in Japan with nine wins from four fixtures over the past two weekends, enjoying strong support from leading stables.
The only real disappointment was defeat on Japan's reigning horse of the year Maurice in last Sunday's Group Two Sapporo Kinen, as the big stallion was unsuccessfully stretched to 2,000 metres and finished second to stablemate Neorealism after racing wide on a rain-affected track.
"He still ran well, but the track didn't suit him. It was choppy down the back straight and he became quite unbalanced," Moreira said.
plained. "The trainer and connections were happy with the ride, he was just beaten by a horse that was better than him on the day."
Moreira has another shot at stakes success on Sunday when he rides in-form sprinting filly Shuji for trainer Naosuki Sugai in the Group Three Keeneland Cup.