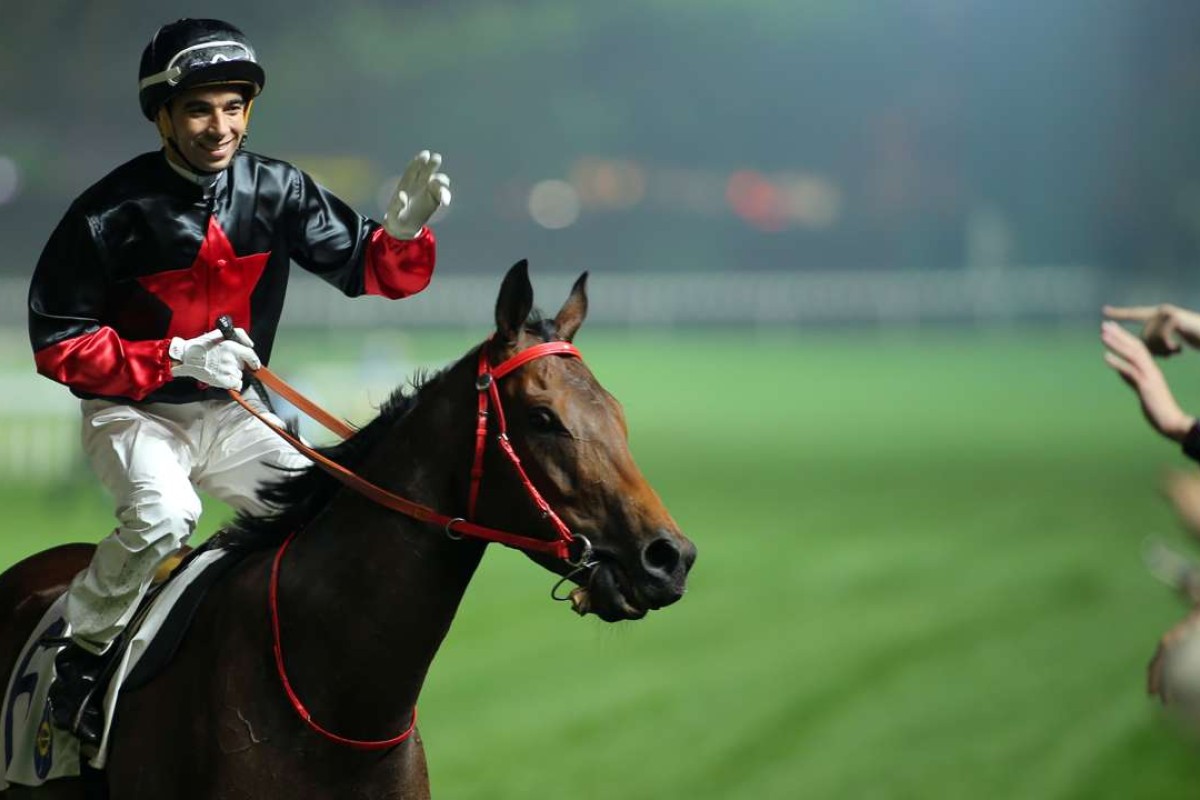 Joao Moreira and Danny Shum Chap-shing took the first trophy of the season last Saturday with Lucky Year and they should keep their unbeaten partnership for the term with King Of Mongolia in the Community Chest Cup (1,650m) at Happy Valley on Wednesday night.
The Shum-Moreira combination was up with the deadliest pairings of last season, winning 15 of 34 and they have a record of 33 wins from 104 together since the Brazilian arrived in town. Shum has often spoken of the difficulty of securing Moreira for mounts so he doesn't waste his time with anything but serious chances.
And King Of Mongolia shapes perfectly to open the season on a winning note after his consistent 2015-16 campaign was hampered at times by bad luck.
A solid second over tonight's course in May was followed by a third to Industrialist Way, when a runner behind King Of Mongolia early in the race galloped on his heel and tore off his right hind shoe, leaving the horse with cuts to that heel.
Even forgetting that disadvantage, his third was good enough to make him favourite tonight and was followed with a "total forget" when the gelding was back and caught wide from an outside gate in a tempo that gave him no chance.
Tonight, Moreira only has to replay his Lucky Year ride. From gate one, King Of Mongolia will begin well enough to be prominent then the real speed runners, Lucky Hammer from barrier six and Golden Sleep and Happy Spirit from the outside will sweep forward and across him.
Moreira will simply hold a position in touch, reserving his mount's energy for the run down the straight and King Of Mongolia should look the winner at the 250m.
In the final stages, it will come down to whether he can hold off the late finishers, with Ho Ho Feel (Derek Leung Ka-chun) most prominent amongst them. The handy five-year-old is drawn to sit midfield on the rail, possibly as the one following Moreira's mount. Getting 16 pounds off the favourite, Ho Ho Feel can give King Of Mongolia a run for his money but might get there too late.