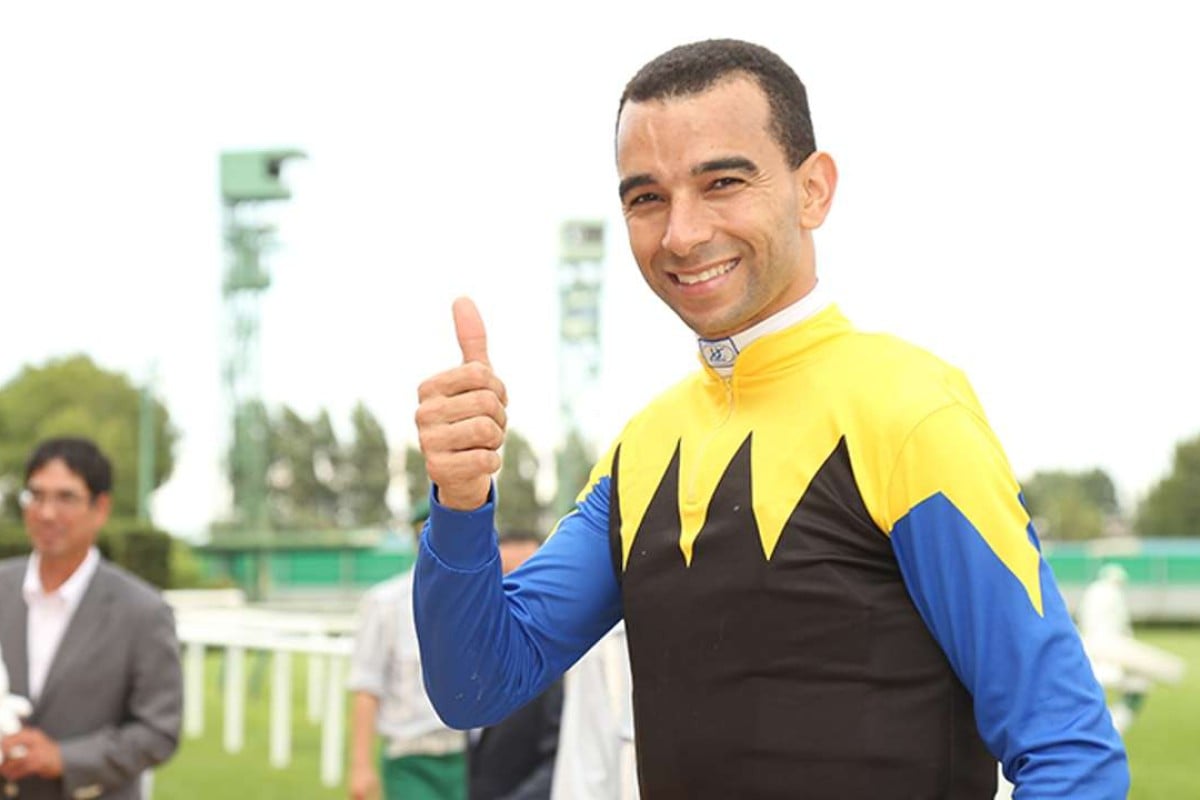 Joao Moreira has taken the world by storm, but ahead of his return to Sydney to ride a Group One favourite on Saturday, the Magic Man has dismissed his critics in Australia as he sets his sights on winning some of the country's biggest races.
The history-making Brazilian has broken riding records in Hong Kong but many in Australia felt Moreira has not performed to his best on his hit-and-run missions down under, even though he has won three Group Ones in Sydney and Melbourne.
Moreira has taken the ride on Chris Waller-trained filly Omei Sword in the Golden Rose at Rosehill, and while critics have been out in force ahead of his return to Australia, the lightweight hoop believes it all stems back to his poor performance on rain-affected tracks at the two meetings of the 2015 Championships.
"I'm taking a chance. I'm in the game and that's the only way I am going to win races over there. I'm going over there confident with myself and not even thinking about what people say," Moreira said in reference to his zero from 14 effort during the 2015 carnival at Randwick, where he was beaten on a number of favourites, including champion mare Winx – who has not been defeated since.
WATCH: Joao Moreira rides Winx into second in the 2015 Australian Oaks
"If they are saying, 'When it is a wet track, Joao cannot perform,' then I will say I was just on horses that could not perform on wet ground, so what could I do? I don't have wings and I can't make them fly if they can't perform on that type of surface.
"People that were critical of those days don't understand that when the weather changes the conditions and the ground, it becomes like a lottery – it's unpredictable what is going to happen. If you are in the game, you might be lucky or you might be struggling – I don't even consider what they say when it comes to that."
Since the 2015 Championships, Moreira has returned to Australia on four occasions, with 19 rides yielding just the one win – the Group Two Queensland Guineas on Tsaritsa at Eagle Farm in June.
It is a far cry from his statistics elsewhere, as he continues to gain more admirers around the world.
Moreira won his second straight jockeys' championship in Hong Kong when he broke his own single-season record and rode 168 winners in 2015-16, while he recently took Japan by storm during a summer stint, at one stage riding seven winners from seven straight rides, including six in one day.
WATCH: Joao Moreira wins the 2014 Epsom Handicap on He's Your Man
His record in Australia, particularly Sydney – where he has ridden seven from 60 overall and snared a solitary Group One from 20 rides – does not match his exploits elsewhere, an anomaly the 32-year-old seems determined to rectify.
In the past, it seems Moreira has been willing to wait for rides to become available close to races, but he says he is becoming more proactive when it comes to chasing big race rides – especially the Melbourne Cup.
"I'm open to rides and I'm going to be looking for rides – there are some big races coming up, particularly during the Melbourne carnival," Moreira said. "I'll be putting my hand up for those rides, especially those horses that will be carrying light weights in the Melbourne Cup. It's a race which a lot of jockeys dream of winning, and I'm no different – I want to win it one day.
"To do that, I know I need to keep on going down there for rides. I can't wait for a ride – if you get lucky you might get a last-minute ride, like I did with Signoff two years ago, but usually the jockey that rides that horse in the lead-up is going to make that weight.
"If I wait, my only chance of getting a ride is if a heavier jockey rides a nice horse coming through, and gets close to the race and can't make the weight. So if there is a horse that is coming through, I'm going to have to go over and ride them in the prep races."