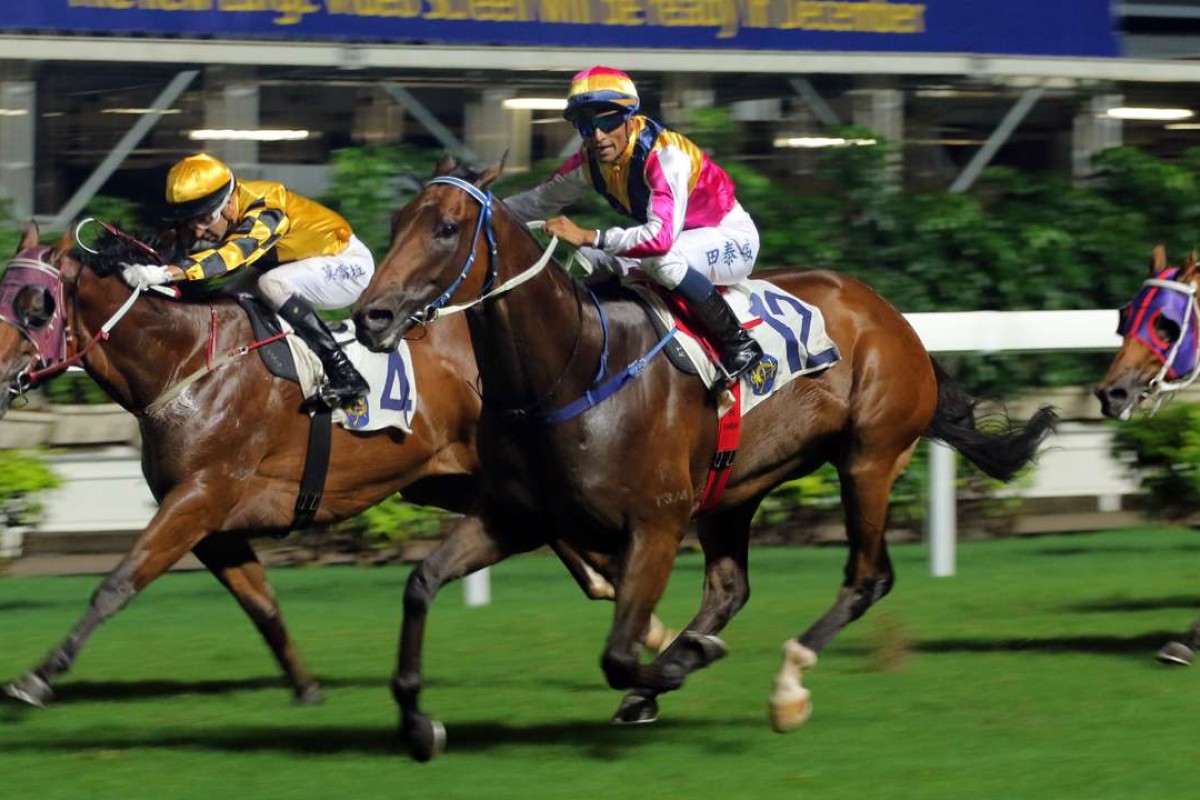 Caspar Fownes was busy reclaiming his title as the King Of Happy Valley on Wednesday night but for others it was a night to get pumped up on the way to some bigger targets on foreign shores this weekend.
Fownes was winless on opening day but landed Victory Marvel and Speedy Wally at the Valley with Zac Purton aboard then added Blocker Dee (Karis Teetan) in the last, his 700th career winner.
Fownes lost his Valley King title last season to Danny Shum Chap-shing and will be determined to reclaim it this time around.
"I had a slightly disappointing season last time, although I still trained 40 winners," Fownes said. "But I had a team that was getting older and finding it tough and I have some new blood coming through this season.
"One thing I'm determined to do is get my crown back at the Valley! And 700 wins – it's a nice number and I'm already looking forward to 1,000."
Leading bloodstock agent Justin Bahen was responsible for putting Victory Marvel and Blocker Dee in Fownes' yard and the trainer sees a good future for both horses, but went to the races most confident about the well-explored six-year-old Speedy Wally he got from Paul O'Sullivan last term.
"He's only had a few runs for me last season and he was running with his head sideways all the time – now I've got him facing forward and it's starting to make a difference," Fownes said. "He's found his way down to Class Five but he trialled really well and now that he's been out and had his photo taken once, I reckon it will give him the confidence to do it again."
Joao Moreira goes to Sydney to ride Group One favourite Omei Sword on Saturday but managed just a single with Flying Monkey for Chris So Wai-yin, and his night got no better after the last when he was hit with his first careless riding suspension of the season. Moreira will miss meetings on September 18 and September 21, and also received a HK$60,000, for his ride on Glory Horsie in the fifth.
So also provided the third of Purton's wins, Hang's Decision, as the Australian also prepped himself for Rosehill, where he has just one ride, Yankee Rose, in the main event.
"I only took the one – that saved any problem with other commitments if the trainer decided not to run Yankee Rose," Purton said. "Tonight's winners were all horses at different stages of their careers who will all get a confidence boost from winning. The rain affected the track a little bit, some horses didn't handle it but other than that it raced well and I was fortunate to have a few who got through it."
Trainer Tony Millard has the new international Korea Sprint in Seoul as his target for the weekend with Super Jockey and couldn't have wished for a better omen than the vast improvement shown by Super Form, owned in similar interests, to win last night at almost 94-1.
"He had only run two fourths before he came here but the handicapper gave him a 72 rating, so there must be something decent in his form," Millard said. "But last season he hurt a tendon and I just could get stuck into him on the training track. He was fat and ran accordingly."
Millard said the rain probably played its part in helping Super Form to be more comfortable and the gelding would have been a good thing beaten if he hadn't won after being held up.
"These English horses do benefit from the cut in the ground and having some time here but most of all the tendon has held up, I could train him now and that's the difference," he said.
Turnover hit a record, as it had done on Saturday for the season opener, the HK$1.011 billion a new benchmark for the first midweek card of a season.