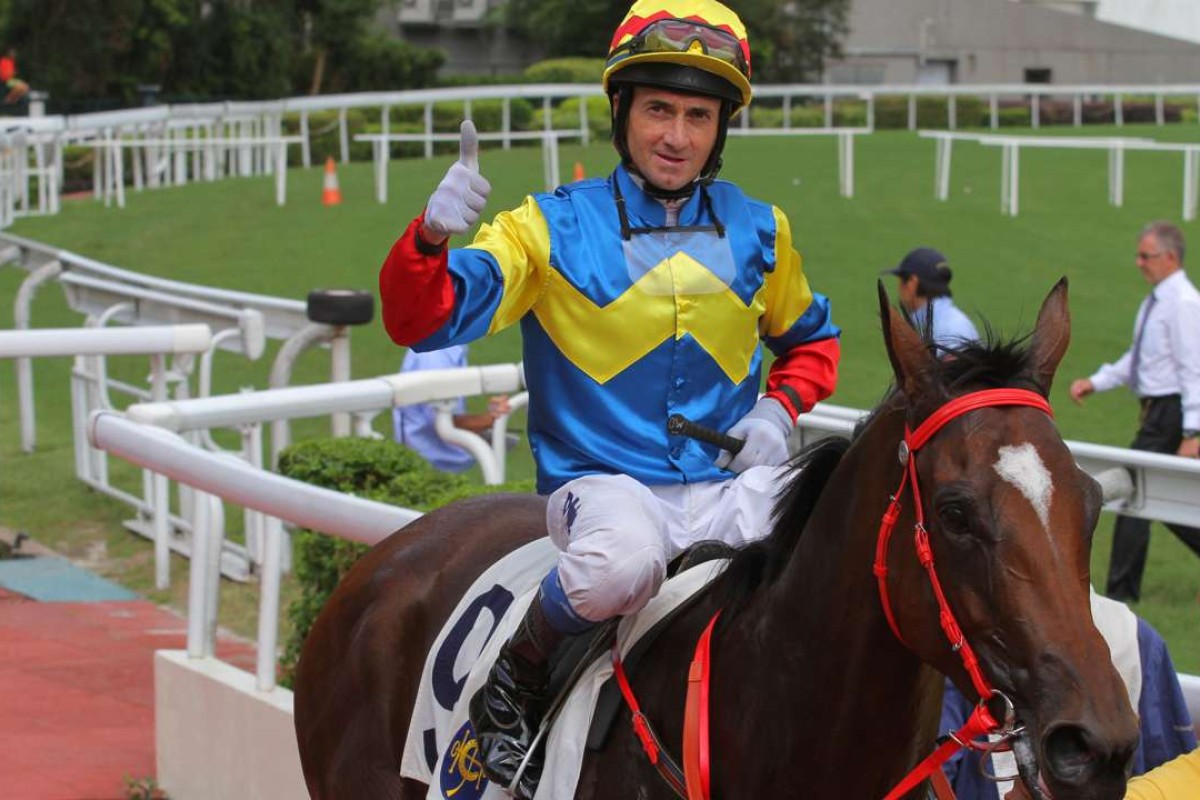 It isn't too often that other riders get the chance to take a winner these days from under Joao Moreira's nose but 13-time champion Douglas Whyte managed to sneak one on Smiling Glory, beaten on opening day as favourite under the Brazilian before turning it around on the dirt yesterday.
"It's about time I managed to get one off him!," laughed Whyte, who had a ringside seat to the four-year-old's defeat a week earlier and liked what he saw.
From a wide gate, Smiling Glory had been forced back in the field on the turf and had to make a long run around them on the home turn, where he was tracked up by the winner, Whyte-ridden Roundabout.
"He gave me a lovely cart into the race and I thought his run was pretty good actually – he was only going to come on for it," Whyte said.
"Today, he drew better, I was able to get out quickly and dictate matters up front. He has shown himself last season to be a little bit quirky, hanging in a bit, but getting the rail made a difference for him today, he went straight and got his chance. The feel he gives you is all right, he has a nice action and he's improving his barrier manners. He looked a bit weak and got a bit hot last season but he held it together mentally today."
Whyte also dictated the tempo on Li family-owned Able Deed to give himself and John Moore a double later, after Kei Chiong Ka-kei (Unique Happiest) elected to sit outside him rather than press on to lead outright.
"I got there pretty quickly, then my heart sank when I saw Kei come up because I didn't want to get in a speed battle," Whyte said. "But she showed good sense steadying back off me – it was the right thing to do because it meant we both had something left in straight and basically reduced it to a two-horse race as a result. I thought Able Deed's work indicated he was better than last season and I expected him to run well and I'm just as sure he'll measure up in Class Three too. He's just a big horse who took some time to adapt here."