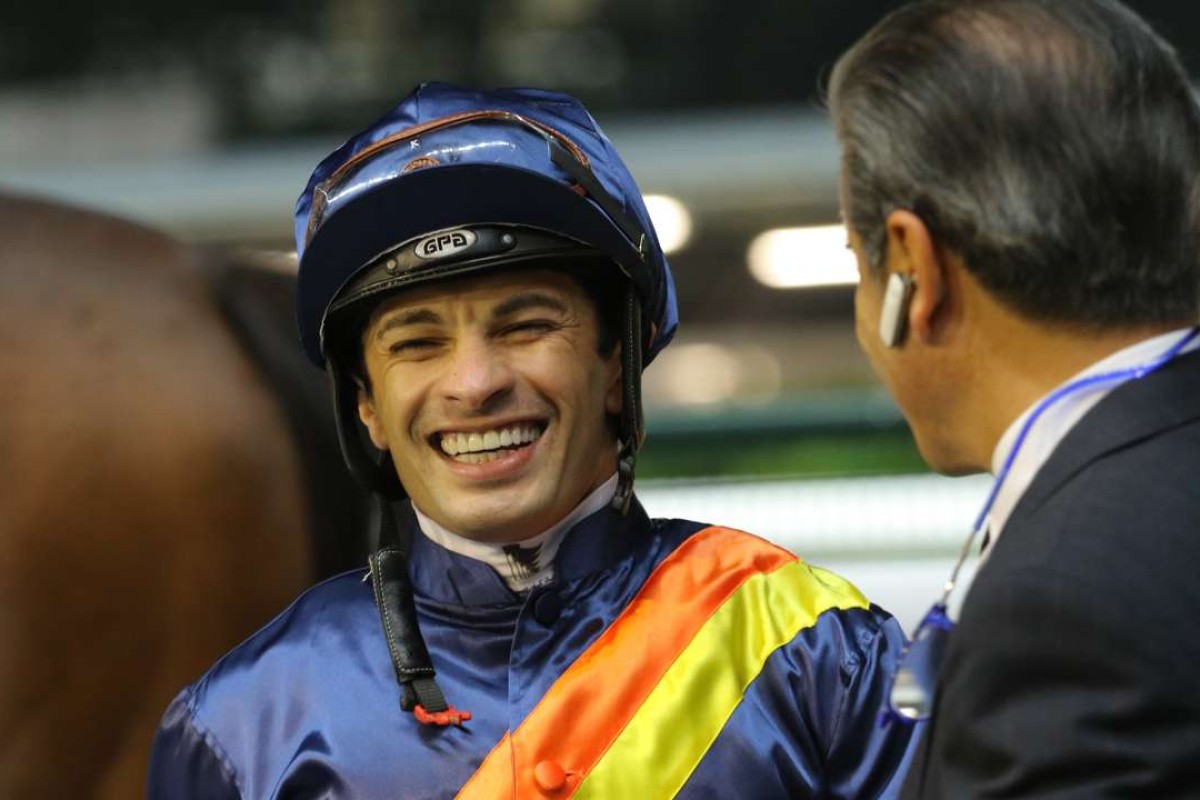 Brilliant Brazilian jockey Silvestre de Sousa will be returning to Hong Kong late next month as a club rider looking to pick up where he left off last season as the Jockey Club looks to further strengthen an already strong jockey list.
De Sousa's memorable six-week stint early this year saw him just as effective as his much higher profile English rival, Ryan Moore, landing 16 winners from 113 rides and becoming immensely popular with fans, owners and trainers before returning to his usual base in England.
The 2015 British champion jockey won by a space last year but is engaged in a tooth and nail duel with Jim Crowley for this year's title there, which concludes on October 15, and the Jockey Club has him ticketed to kick off in Hong Kong just over a week later.
But fans will be delighted to know that the powerful lightweight 35-year-old has been licensed for twice as long this term, with his licence to run from October 23 to January 30.
However he has given no indication to the club that he wants to look at a more permanent role here.
"Silvestre did so well in a short stint that the club is very pleased to have him back for three months this time – he really is a good fit for Hong Kong," said Licensing Secretary Steve Railton.
"Whether he is interested in being here full time is ultimately up to him but he was very popular last season and I'm sure he will be again."
De Sousa starts much earlier this season, with October 23 a significant date as the Group Two international lead-ups, the Premier Bowl over 1,200m and Oriental Watch Sha Tin Trophy over 1,600m are both run that day and give the Brazilian a chance to pick up an international prospect.
Railton added that de Sousa is unlikely to be the only name added to the season's starting roster in the run up to the international meeting.
"The Licensing Committee meets again on October 7 and I expect that we will be able to announce at least one more club jockey at that time," he said.