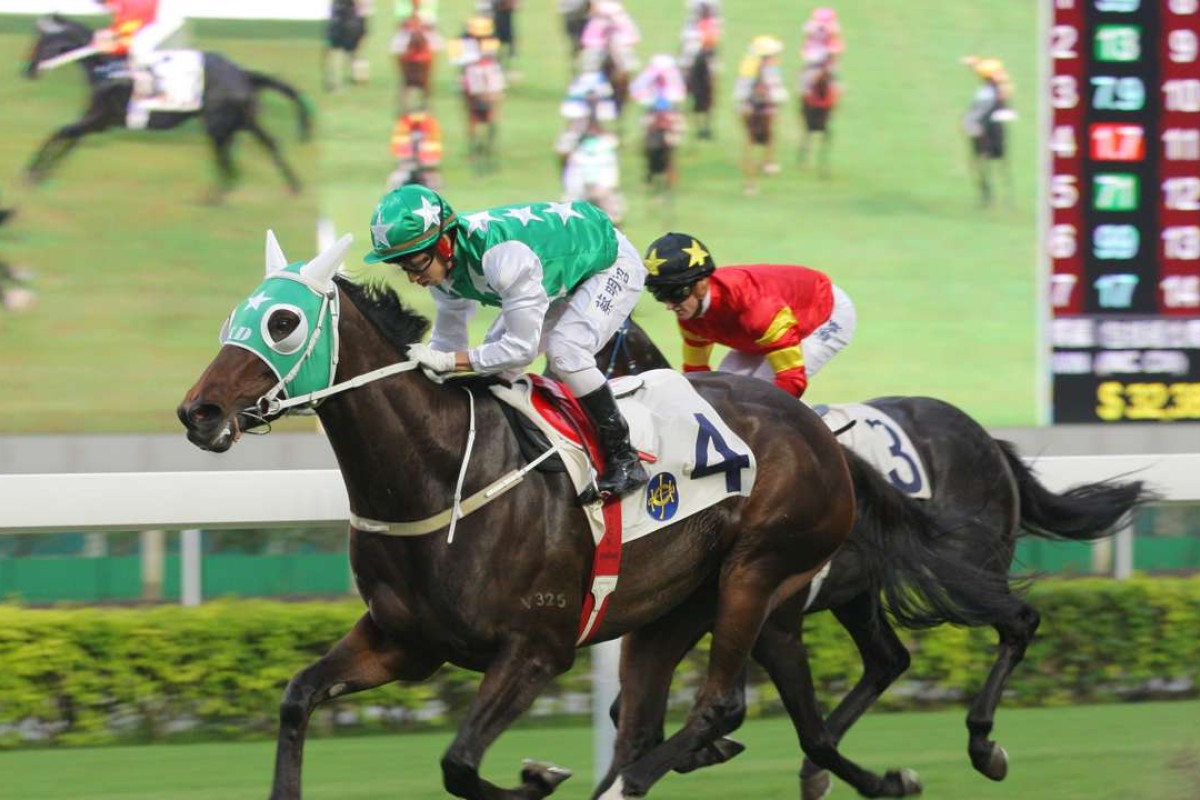 It was something that John Moore talked about with Able Friend and no doubt Sydney's leading trainer, Chris Waller is experiencing it with Winx, but the internet "ownership" of exciting racehorses is being driven home by Pakistan Star.
The internet has been a thing for 20 years but it is only really with the emergence of social media using it over the last four or five years that fans have latched on to horses with a certain X factor.
Sure, with the likes of American Pharoah, Winx, California Chrome, Able Friend or Chautauqua, there is a common thread – they are all established Group One stars who might be expected to have a big following globally.
Moore is no stranger to running horses with big reputations and high expectations in Group One races but said he felt an even larger sense of expectation when he was aware of Able Friend's social media following, from New York to Newmarket to New South Wales.
Pakistan Star, though, is taking it to another level – he has to be the best-known Class Three winner of all time.
Silent Witness didn't start to generate any interest overseas until he had marched double time into Group class and thrashed Hong Kong's then horse of the year and champion sprinter, Grand Delight, in a soggy Sha Tin Vase one Wednesday night in mid-2003.
Even then, his name was only spoken in foreign lands among racing professionals or the most devoted followers of world racing's top end events and it wasn't until his first Hong Kong Sprint win – the eighth win from as many runs – he really caught overseas attention.
Of course, the world is a very different place now with the advent of social media and its instantaneous appreciation or otherwise of just about anything, within seconds of that thing taking place.
Even more so than the big names listed above, fans of all levels in many different regions are going to be following Pakistan Star from the ground floor up to the penthouse – his griffin win and Sunday's Class Three (both minor restricted grades in any jurisdiction) have caused way more comment than Silent Witness did that night in a Group Two.
Jockey Matthew Chadwick even sounded bemused when he was interviewed about the horse by an Australian radio station on Tuesday. All this for a Class Three.
But there is no faking what this horse is doing. Sunday's win was far better than his griffin effort, not only because the opposition was more experienced and tougher, but because the race was run at a good tempo and it is easier for any horse to post big sectional numbers off a modest pace than a more solid one.
Forget about whether the opposition is good bad or indifferent – somewhere in the straight both times, between two points that aren't actually reported, like the 335m to the 135m, or the 298m to 98m, Pakistan Star is running a 200m section in ridiculously fast time.
The kind of time that allows Chadwick to run them up in a blink of an eye then coast to the line, so his final 400m section, as fast as it is, probably doesn't give the full story.
He runs the kind of sectional that all horses which fall short of being real stars will struggle to do and, as long as he keeps doing that, then the internet is in for a bit of a ride.
Track changing before our eyes
What a difference time makes with a track. Once upon a time, and not so long ago, the C+3 rail placement at Sha Tin was the best run-on track but down the straight it was gold to draw the outside rail.
Now everyone seems to want to lead in C+3 races and we're seeing straight winners drawing one and two but Sunday's 1,000m racing had an extra sting in the tail.
There was a lot of sandy kickback in the outside few lanes, not much of an encouragement for run-on horses coming from the wider draws and trailing the speed up the grandstand rail.
Horses out towards the centre of the track though were missing that and able to work into the contest mid-race through clear air, and that certainly didn't look any type of disadvantage.
Which trainers benefit from extra meetings?
John Size's comments pre-season about the extra five meetings this season only making the trainers' table a more competitive environment have had us wondering who the beneficiaries of that might be.
Size explained that, since each trainer still has the same limitation on his stable numbers as he had 15 years ago, when there 78 meetings, the leading trainers probably won't win more races than they did then.
Even a winning horse still gets handicapped out of winning at the same point, in most cases that will be after two or three wins. Going back 15 seasons, there were 15-20 winners of four races or more in a season and that was still the case last season, despite there being 129 races more, and it has usually been around that mark.
The outcome of more meetings and races then, said Size, was not that the top trainers had more wins but there was wider spread of higher win scores and the statistics showed that to be correct.
So which trainers specifically should benefit from more races? We thought that should be the trainers who have their hands on more horses during the season.
Even though all trainers are limited to 60 in training, with a wiggle space of another couple including the Beas River spelling paddocks, the churn factor as horses retire or leave stables for other reasons gives trainers the chance to use more than 60 horses over the full season.
Which trainers have the most individual horses run? Our table shows that all but eight trainers ran more than 60 horses during last season but the yards of Me Tsui Yu-sak and Caspar Fownes were the peak performers in this regard for the last two seasons.
Stable runners past three seasons
| | | | |
| --- | --- | --- | --- |
| Trainer | 2015-16 | 2014-15 | 2013-14 |
| Y S Tsui | 74 | 70 | 62 |
| C Fownes | 72 | 76 | 71 |
| A S Cruz | 70 | 73 | 75 |
| W Y So | 70 | 64 | 66 |
| P O'Sullivan | 69 | 58 | 47 |
| C H Yip | 68 | 68 | 67 |
| J Size | 66 | 64 | 62 |
| K L Man | 66 | 69 | 64 |
| J Moore | 65 | 68 | 63 |
| P F Yiu | 64 | 69 | 66 |
| C S Shum | 63 | 60 | 64 |
| D Hall | 63 | 43 | 48 |
| T P Yung | 62 | 54 | 64 |
| A Millard | 62 | 62 | 59 |
| K W Lui | 60 | 64 | 68 |
| A Lee | 60 | 40 | 42 |
| C W Chang | 55 | 56 | 65 |
| R Gibson | 54 | 61 | 57 |
| D Cruz | 53 | 60 | 55 |
| L Ho | 47 | 49 | 55 |
| D Ferraris | 46 | 47 | 35 |
| T K Ng | 36 | 30 | 38 |