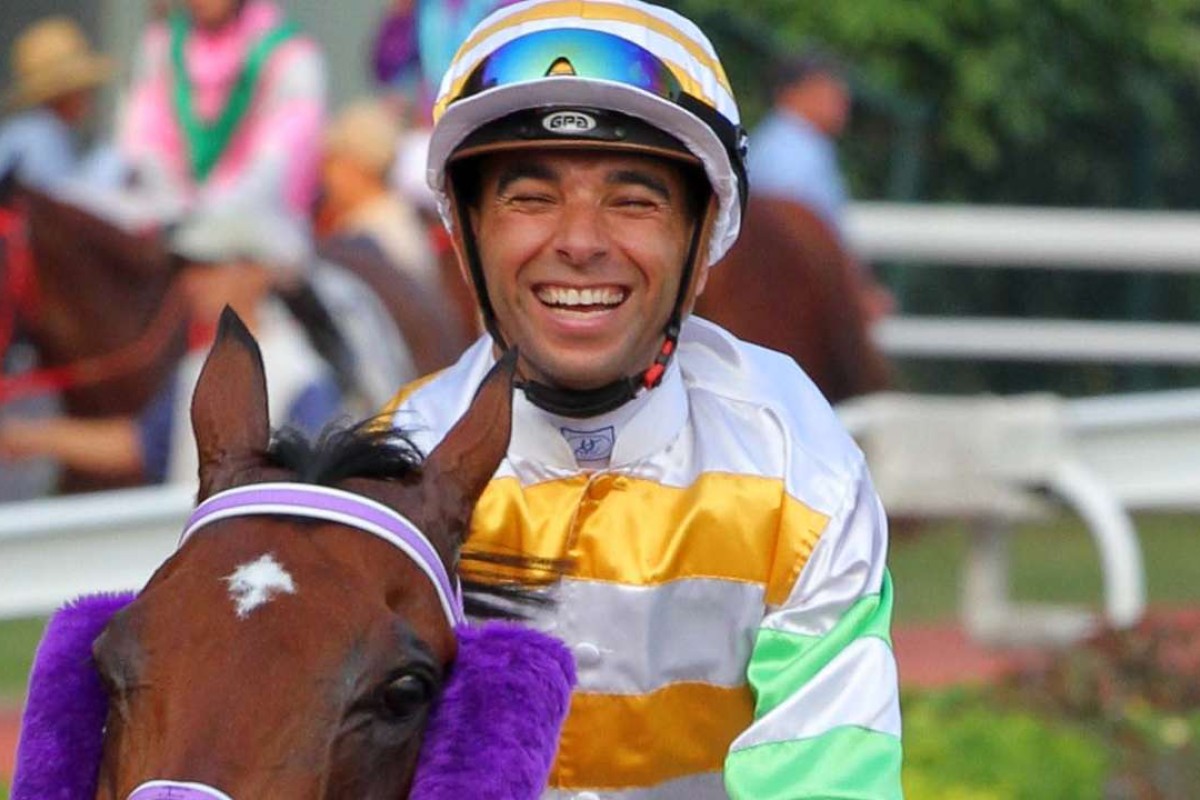 Joao Moreira's slow start might have had some fans overthinking things but it wasn't worrying the Magic Man, who returned with a treble on Sunday after spending the previous weekend building sand castles and splashing about with his kids.
"If I am suspended, I usually go out and do something else," he said after Mr Picasso, House Of Fun and Lotus Breeze put him into the kind of winning groove that has become the norm over the past three years.
By the time I got back, all the rides I was chasing were gone – other jockeys had done the work, got the rides and were winning
"Last Sunday, I was with my family at the beach, playing, swimming, fishing. Beautiful. I can't sit home watching the races and hoping someone beats my horses.
"I can't be like that so I would prefer to do something else for the day then come home after racing and go through the replays. Then I can start looking at which ones are rides for the future."
Of course, the beach side retreat was an enforced one after Moreira incurred a careless riding suspension but his getaway this season was hardly the clean dash expected of a man who is going to ride somewhere north of 160 winners for the whole term.
Moreira had landed four wins from the first three meetings – mere mortal figures but says his three-weekend stint in Japan in August had something to do with it.
In the past, we've seen Zac Purton hampered by a Japan sojourn at the start of a new season when he returned with injury but Moreira's issue was his late return.
"By the time I got back, all the rides I was chasing were gone – other jockeys had done the work on them, got the rides and were winning on them," he said.
"So I started slower than I, and everyone else, was expecting. But I think I can get back in a good rhythm again now and still have a nice season."
Anything else would be a shock, Joao, but at least he helped another slow starter for the season, champion trainer John Size, get off the mark with House Of Fun in Class Four on Sunday.
Size had saddled up only 14 runners in the opening five meetings – a half-hearted attempt at an opening even for the laid-back Size.
"I can't really have runners if the horses aren't ready, and I let them tell me when that is," he explained, if that qualifies as an explanation.
At least Moreira was willing to advance that House Of Fun, although empty on the line in scraping home for his maiden victory, had improvement to come when he was a little less aggressive in running and that Size would have something to build on with the son of Starcraft.
And if Moreira's start had been slow, Brett Prebble was relieved to get Natural Friendship home in the second Class Five – his first win since June after the late stages of last season got messed up with an awkward suspension.
"I got suspended a couple of times but there was one in June which I served and then got back in time for the last two meetings – well, nobody's thinking about giving you rides for those last couple of meetings, not good ones anyway," he said.
"So I had no momentum coming back for the start of this season. It's nice to get one again and remind everyone I'm here."
But others have not been as fortunate and we're now getting into that ominous, musical chairs zone where everyone starts looking around at who hasn't had a winner yet.
We're down to the last half a dozen jockeys and five trainers – and nobody ever wants to be the last.