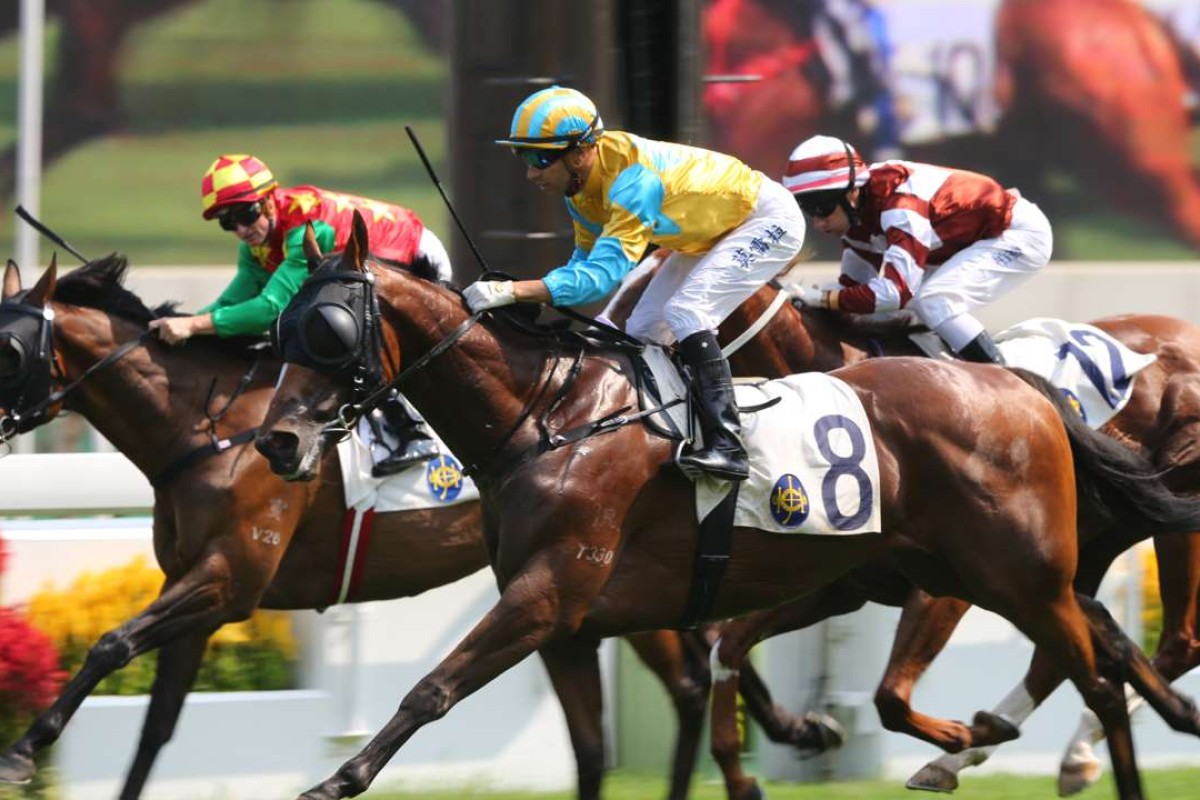 It was hokey pokey time for favourite backers and trainer David Hall before the fourth race at Sha Tin when favourite Mr Picasso had to be put into the gates, taken out, reshod and then put back in.
And it was probably the last thing that he needed in the heat.
"He's done a good job to win because he had a meltdown," Hall said. "The horse really needs to relax. He gets hot beforehand and he got very hot again today and when he had to be pulled out for the farrier I thought he might not handle that at all. It wasn't ideal."
But Mr Picasso managed to keep his artistic temperament together sufficiently to sit back in the field for Joao Moreira and then break his maiden status with a blistering turn of foot he had shown before in defeat.
"He won on his ability and his heart," Moreira said. "To me he feels like he could be capable with a light weight in the bottom of Class Two one day but mentally he has a lot of improvement in him yet."
Hall said Mr Picasso's nervous disposition made training him more complicated than he would wish as weight and conditioning simply falls off the gelding.
"He's not too bad in the mornings and we even bring him over to school in the parade yard and he's pretty sensible," Hall said. "But when we bring him over in the afternoon, of course there's nobody there and it isn't quite the same as race day."
The trainer hopes Mr Picasso can stretch out to longer than sprint distances but won't be trying it until he shows he has settled down.
"He should have won a couple of times last season when things didn't quite work out. Hopefully he'll gain some confidence from this and it will bring him on but he got away with it despite himself," Hall said. "I'd love to put him over longer and see what he's got but he has to settle down first."