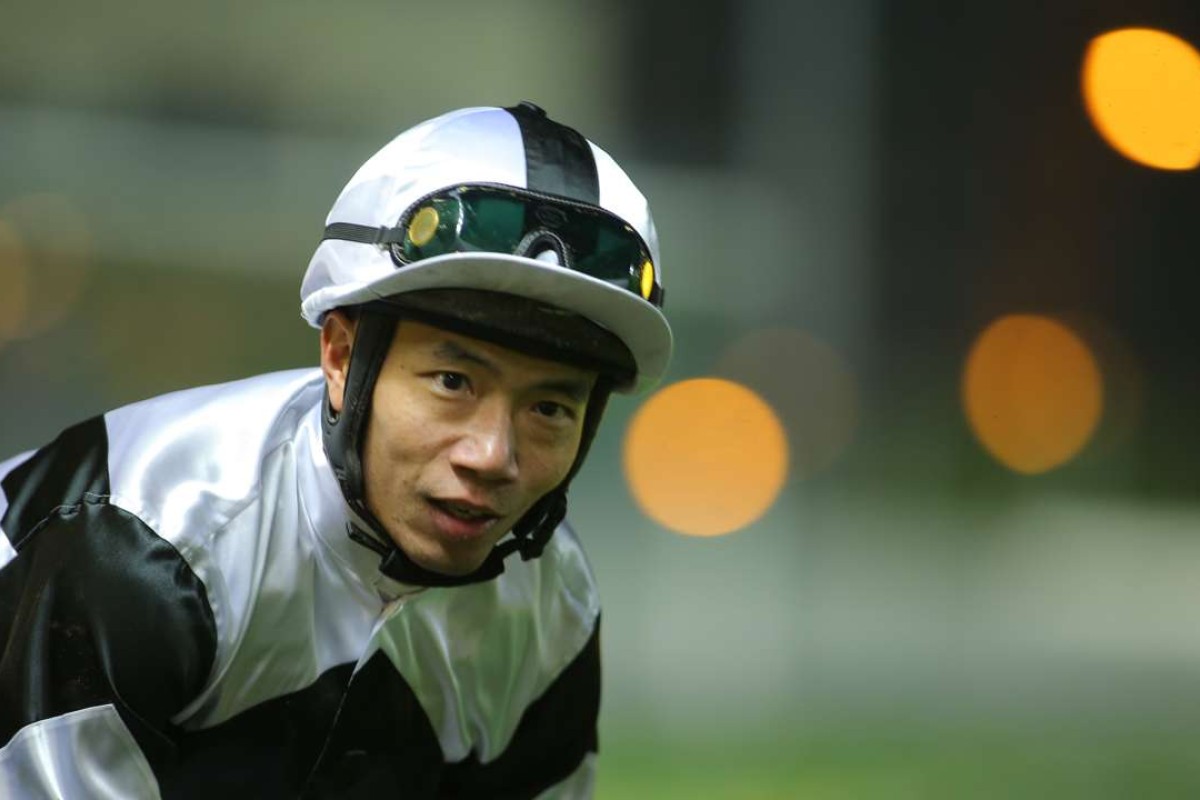 Top Chinese jockey Howard Cheng Yue-tin stands at a crucial and potentially career-ending moment after being charged with a running and handling offence on Monday while a second and unrelated inquiry into phone messages may have unearthed another rule breach.
With 436 winners since he began in 1998-99, Cheng's total ranks behind only Tony Cruz's 946 victories in the saddle amongst local jockeys and he awoke on Monday to the prospect of two adjourned inquiries with his future on the line.
The first dealt with his riding of Master Gold in a race at Sha Tin last Sunday week when that horse came from near last to finish fourth to Good Fit, the other his ride a week prior on Startling Power, when the recognised speed runner was restrained behind the pace in a race won by Sky Hero.
After taking further evidence on Monday, the stewards charged Cheng under rule 99 (2) and (5) with failing to take all reasonable and permissible measures on Master Gold to win the race or obtain the best possible beaten placing.
After spelling out the four particulars of the charge, collectively dealing with Cheng's lack of vigour and his navigation of Master Gold in the home straight, stewards adjourned to allow Cheng to consider transcripts of the evidence and consider his plea, to be entered on a date yet to be fixed.
Cheng's career sits in the balance, as he has been found guilty under rule 99 three times previously, the most recent an 18-meeting ban in October, 2014.
When his licence for this current season was renewed in June, the Licensing Committee noted the frequency with which questions had been asked by the stewards over Cheng's handling of horses, and warned him he would be monitored.
Specifically, he was told that "should he be found guilty of a further breach of the Rules 99(2) and (5) of the Rules of Racing, he may be required to show cause" why any further licence application ought to be granted.
When that adjournment had taken place, stewards then addressed the resumption of the earlier inquiry into his riding of Startling Power on September 11.
Howard Cheng gets two-month suspension over October 12 race
Whilst this hearing was prima facie regarding Cheng's tactics – which evidence on Monday confirmed had been on instructions by trainer Gary Ng Ting-keung, for whom the horse was having its first run – the original race day inquiry had strayed into a different area, where evidence came to light that Cheng may have questions to answer over a different charge and that has now become the focus of the matter.
Rule 12 deals with the powers of the stewards and clause 40 allows them to impound communication devices used in any way in contravention of the rules.
However, this clause was revised during the summer break to also allow stewards to take possession of private electronic devices, including telephones, if they believed them to be relevant to an inquiry. It has been a controversial extension of the stewards' power with which some licensed personnel have refused to comply on the basis of privacy rights.
But the new rule has gained an early airing in the Cheng matter, after stewards in the original race day hearing, with Cheng's permission, had viewed messages on his phone and uncovered one which may have breached Rule 59 (1). Under that rule, no jockey is permitted to give information about a horse he has ridden in work or a trial other than the owner or trainer of the horse.
Stewards found communications on Cheng's phone between the jockey and other parties, who were not the owner or trainer, regarding the condition of Almababy, which Cheng rode at Happy Valley on September 7.
At that point, stewards invoked rule 12 (40) and impounded Cheng's phone and further, similar conversations had taken place regarding the fitness of Lucky Hammer before he ran at the same meeting on September 7 and about Tianhuang before that horse ran in January this year. Cheng had ridden all three either in work or a trial prior.
Cheng has not been charged at this stage but stewards have adjourned this inquiry again to consider evidence and what action, if any, might be required.