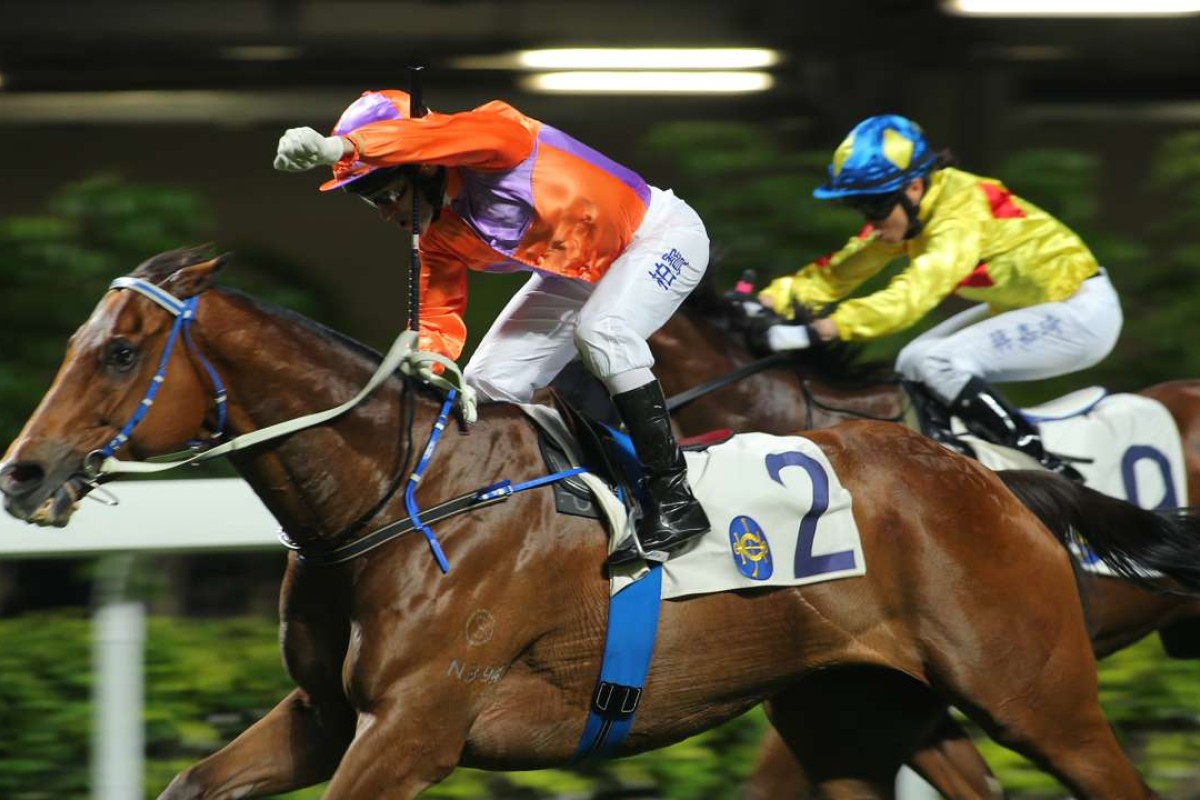 Business as usual as Caspar Fownes dominated the Happy Valley card with a treble but two of the three winners were especially sweet victories.
Class Five battler Sweet Bean opened the night well for Fownes and champion jockey Joao Moreira, he buttered up with a new acquisition for the stable in Fine Rock (Vincent Ho Chak-yiu) in the second race then stable stalwart Royal Partner (Brett Prebble) scored his first win for two years in the fifth.
"Sweet Bean is pretty straightforward – he gets the right draw, the light weight and Joao on him and he gets his turn to win and that was what happened tonight," Fownes said. "But for different reasons I took great pleasure in the other two winning."
Eight-year-old Royal Partner has won only four races but has been a model of consistency most of his career and Fownes was thrilled to see the old gelding get his turn again under a perfect Prebble ride.
"His owners, Rusy and Purviz Shroff have been clients and friends for a long time in our family and are just the loveliest people you'd ever meet so I really get a thrill when their horses win. Royal Partner was pretty unlucky on the dirt last time and I know it wasn't out of his turn to win one but he'd become so well handicapped in this grade that I was pretty sure he could break through again."
Fownes has had Fine Rock since the end of last season and he said the six-year-old was a case in point why stable transfers aren't always a gift.
"He was pretty well rated at the bottom of Class Four for a horse who came here rated 71 originally but he has had his problems – sometimes you take these horses over and you find out why they've dropped so far," Fownes explained. "He's had problems, he's a bit jointy, but I thought he had worked well enough to run well and it's pleasing to take one over and get them going so quickly. I'm pretty sure he'll go on the dirt as well and with his rating I'd think there has to be another win in him if I can keep him in this condition."
Prebble was the other star of the show, with Royal Partner the start of his night as he won three of the last four races, adding Victory Boys for David Hall and Happy Surveys for John Size to complete the set.
For Victory Boys, his first-up win was his third victory from the last four appearances and the other was a second so he has really come solid.
"He's going right through with it now," said Hall. "Mentally, he just kept getting better through the end of last season and he has carried that momentum in to this season now. He didn't have much going for him tonight, coming from the back without a lot of pace on and I think he can be fitter after this run so there may be one more to come."
Douglas Whyte also weighed in with a double, landing the David Ferraris-trained Sharp Hunter and Tony Cruz-trained Verbinsky, the latter dropping back to 1,200m in an important switch.
"Tony pulled the right rein there because it enable him to be the chaser instead of being nabbed by something from behind him," Whyte said. "The cheek pieces gave him the bit of dash and focus he needed and he was strong at the finish this time. I think he's got some rating in hand."