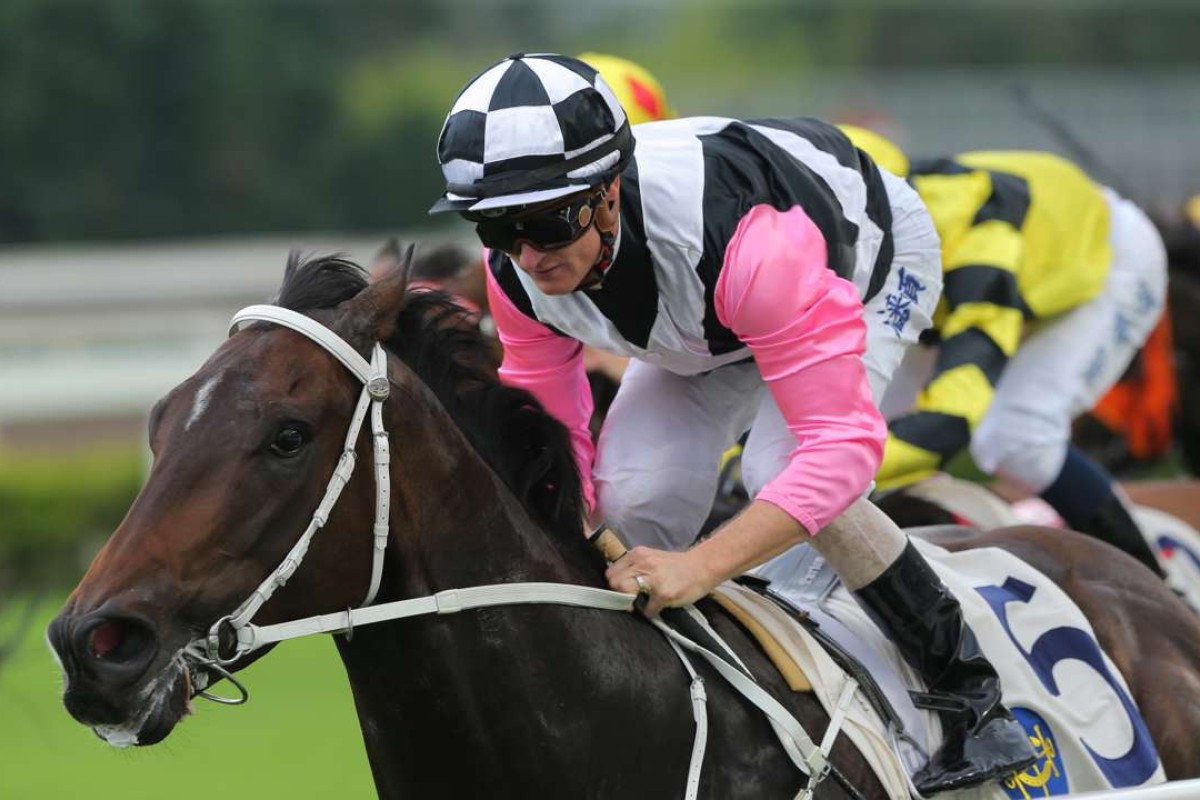 Zac Purton's arrangement with high-profile owner Simon Kwok Siu-ming has begun brightly, bearing more fruit in the Pok Oi Cup over 1,000m on Saturday and with the best yet to come.
Kwok and his family have quite a number of horses with "Beauty" in their name, including past stars like Beauty Flash and current quality milers Beauty Only and Beauty Flame, and he spoke to Purton last season about doing more riding for him when possible.
The Australian jockey is making the link very worthwhile indeed, with eight rides on the Kwok family horses this season to date and Beauty Master's win down the straight took the record to three wins and two placings.
"It's going well. He's a nice owner to have in your corner, he and his family have a lot of horses and so far we haven't even scratched the surface with the good ones," said Purton, who steered top class miler Beauty Only into second in the Celebration Cup a week ago and will have the mount on Derby hopeful Beauty Generation, who raced in Australia as Montaigne.
"Simon loves his racing, he brings out his family and friends and enjoys the day. And he puts his horses where he thinks they'll be suited so he isn't tied down to just one stable, he spreads them around."
Two of Purton's wins this season have come aboard Beauty Master and he sees massive improvement in the four-year-old now after having ridden him as a three-year-old.
"He was a colt when I rode him last season and he was very hard to control, hanging and taking off and doing everything wrong with you," he said. "So I recommended he be gelded and he has turned the corner since the operation – he is a different horse."
Saturday's win also came courtesy of a clever Purton ride, bouncing out quickly at the start and having his main rival, Dragon Master – on which Purton had beaten Beauty Master last start, hemmed in a pocket on the outside rail.
Purton was able to keep Dragon Master snookered to almost the 200m mark before launching his own mount's final surge, thus giving his rival no time to get the revs up and get out after him.
"He was rocking about in the gates but we had a bit of luck – the starter pressed the button at the right moment and that was key because it put me in the right spot without doing anything to get there. And it helped that I knew where the main danger was," Purton said. "I don't think this horse is finished winning. He was having a look about when he hit the front so he still has some improvement there."
And Purton was skilfully playing politics when asked if he would have ridden Dragon Master had he known he would be in the race – trainer Michael Chang Chun-wai had indicated a 1,200m assignment in the offing after that last 1,000m victory.
"Well, I didn't expect Dragon Master to be here today, no, but I was very happy to be on my horse anyway," the jockey said. "Beauty Master had a little weight turnaround in his favour and there didn't look much between them on the last meeting."