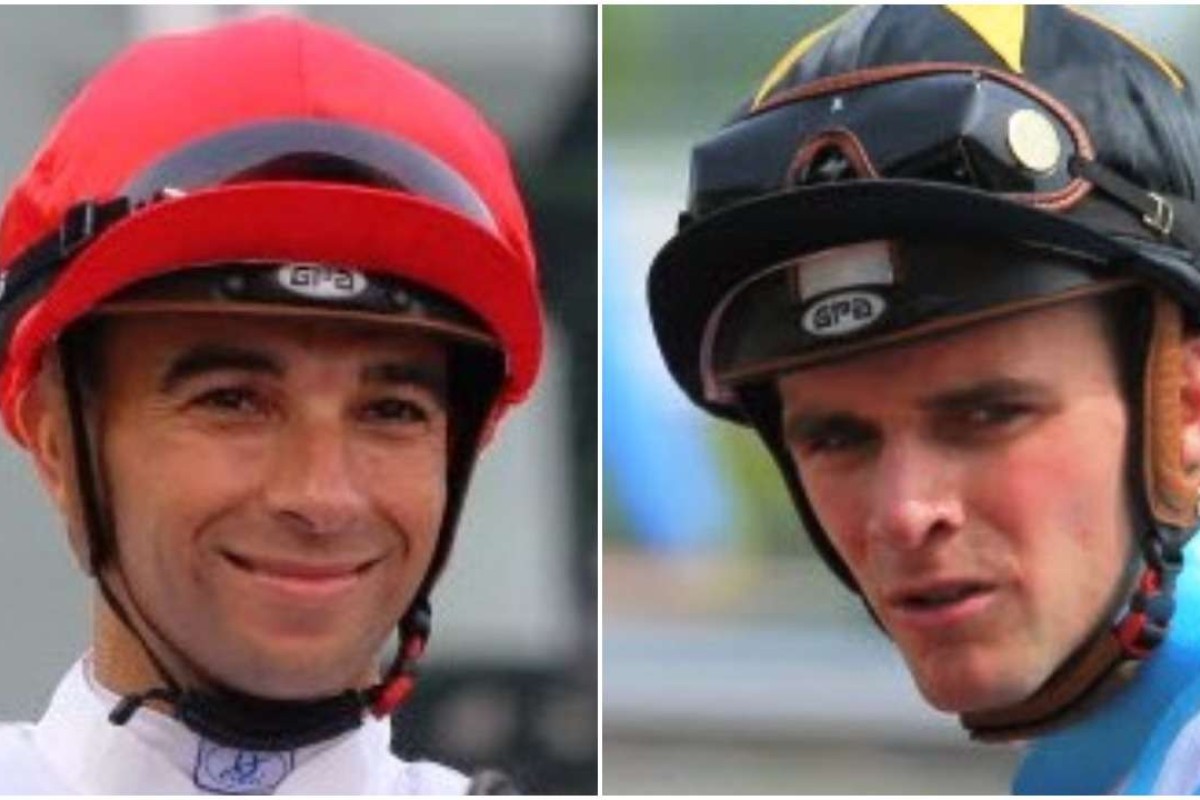 Racing officials in two hemispheres are on storm watch as the approaching Typhoon Haima threatens to derail bids this weekend by top jockeys Joao Moreira and Sam Clipperton to win two of Australia's most important Group One races.
Clipperton has the ride on English in the Manikato Stakes on Friday night at Melbourne's Moonee Valley racecourse, while Moreira is booked for Vadamos in Australia's championship weight for age event, the W S Cox Plate, there on Saturday.
Both are due to depart after Happy Valley tomorrow night and return for Sunday's Sha Tin card but chief steward Kim Kelly said it is not beyond the realms of possibility that their permissions to make the Melbourne trip could be revoked.
"We are looking very closely at the situation, we will be monitoring it through the next day or so two and a decision will be made on Wednesday night or Thursday morning as to whether the jockeys will be allowed to get on the plane," Kelly said.
"I've been in contact with my counterpart in Melbourne, Terry Bailey, and he in turn has been in touch with the connections of the horses involved so that they are aware of the situation."
On October 4 last year, Typhoon Mujigae forced a flight bringing Moreira and Zac Purton back overnight from Group One rides in Sydney to abort a landing at Chek Lap Kok and be diverted to Taiwan; the two leading jockeys missed an entire Sha Tin fixture.
The turnover impact was inestimable – although cancellation of the Jockey Challenge was certainly a loss of some HK$10 million – but officials promised a review of the situation and more scrutiny in future on potential weather issues when Hong Kong jockeys go overseas.
Havoc as leading riders Joao Moreira, Zac Purton stranded in Taiwan
Exacerbating the situation right now are injury woes for Alvin Ng Ka-chun, who has a fractured foot, Ben So Tik-hung, who is not expected to ride again before the end of the month after being knocked unconscious in a fall on October 8, and Eddy Lai Wai-ming, still to commence this season due to an ongoing knee problem.
Add to that Howard Cheng Yue-tin's long-term suspension over a running and handling charge and the club is down to virtually its minimum jockey roster with 18 jockeys available for fields of 14 at Sha Tin, even with Silvestre de Sousa joining the line-up this weekend.
"We don't have the luxury of being able to quickly bring in jockeys from somewhere else so this is of considerable importance," said Kelly. "Every Hong Kong-based jockey who seeks permission to ride in a Group One race overseas knows that there are conditions attached. If it is humanly possible for us to let the riders fulfil their obligations there and still do the same in Hong Kong, then they will go. "However, it has to be said that our jockeys also know their first and foremost obligation is to owners and trainers here, not to mention the punters, and any final decision will be made with that priority in mind."
Hong Kong Observatory estimates show the worst of Typhoon Haima is likely to occur through Friday night, clearing Saturday, which would comfortably allow the jockeys to make the trip to Australia on Thursday and return in time for Sunday's racing.
However, Jockey Club officials are wary of the typhoon's potential to disrupt flights for more than a few hours, causing cancellations or significant delays to schedules.