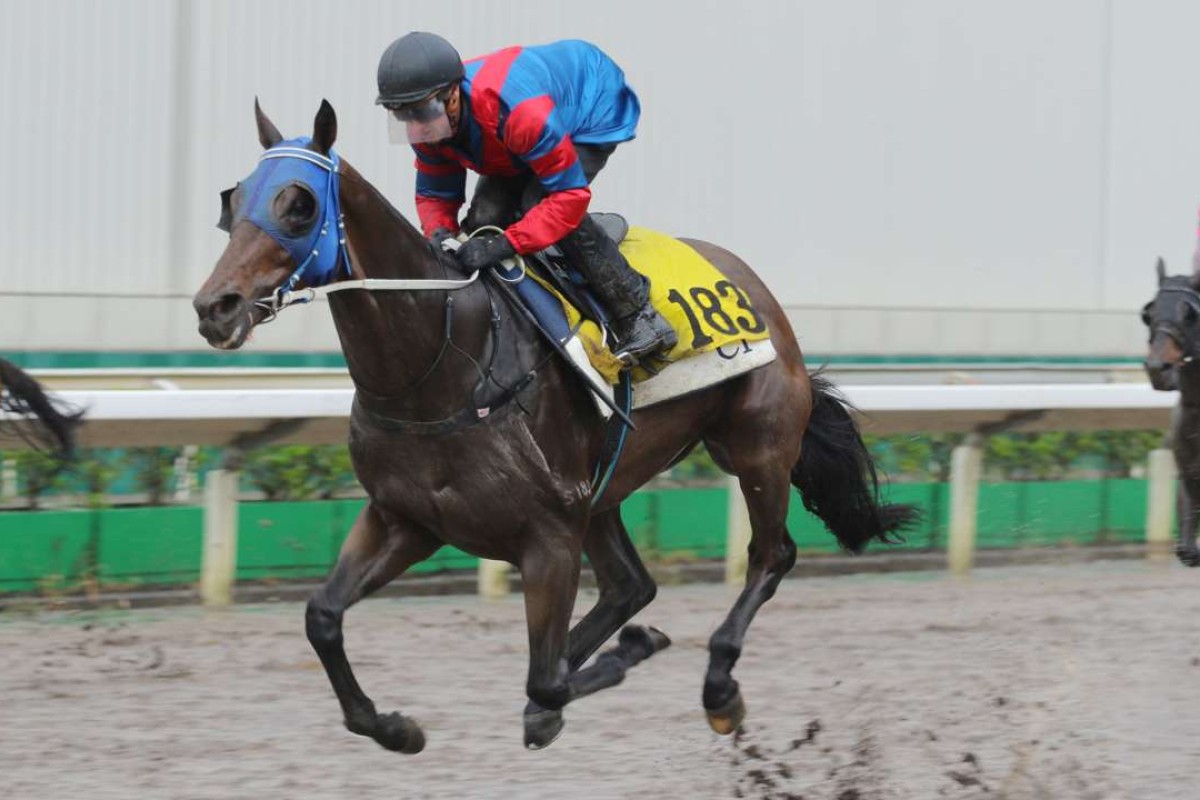 The prospect of a gruelling 30-hour plane trip via Alaska has Caspar Fownes balking at a Breeders' Cup bid and scrambling to find alternative flights after a strong trial by his dirt specialist at Sha Tin on Tuesday.
Faced with the possibility of a two-stop haul via Anchorage and Seattle, before finally touching down in Los Angeles, Fownes said the exhausting travel schedule could prevent Gun Pit contesting the Grade One Breeders' Cup Dirt Mile on November 4.
"We are working on the flight path now, that's the main thing we want to get right," Fownes said, with the trainer stating he wants his horse to have departed Chek Lap Kok by Sunday.
"It's not ideal going from Hong Kong to Anchorage, Seattle and then LA, which seems ridiculous when you are talking about one of the biggest cities in the world.
"We are just trying to work out what is best for the horse. He is in great condition, he has been set for this race and hopefully in the next few days we can work something out."
Even if the trip is still in some doubt, both Fownes and jockey Zac Purton are thrilled with how the six-year-old is progressing after an eye-catching effort in the mud on a rainy morning at Sha Tin.
Watch: Gun Pit's dirt trial at Sha Tin
Nearly four months to the day since Gun Pit's last start, Purton allowed him to sit near the tail of the field before racing wide around the bend and the gelding lengthened nicely.
"There were some nice horses in that trial and he finished off beautifully," Fownes said after Gun Pit finished first in the 1,200m heat. "So right now, as far as the horse is concerned, it is all systems go, it's just that we are still trying to get there."
Gun Pit closer to Breeders' Cup commitment after Sha Tin barrier trial
Purton confirmed he was the likely rider for Gun Pit having made earlier indications he would forgo the opportunity in favour of riding in Australia on what is essentially the same day.
"It's a prestigious race and would be a great experience, and I'll be asking Caspar for the ride," Purton said after Gun Pit's fourth trial in the space of two months.
"Obviously the track was pretty ordinary this morning so I just kept him out wide and made sure he wasn't going to get any dirt or anything in his eyes that could have affected him.
"He was run off his legs a little bit early, but halfway through the trial he grabbed on to the bit and started coming into it nicely."