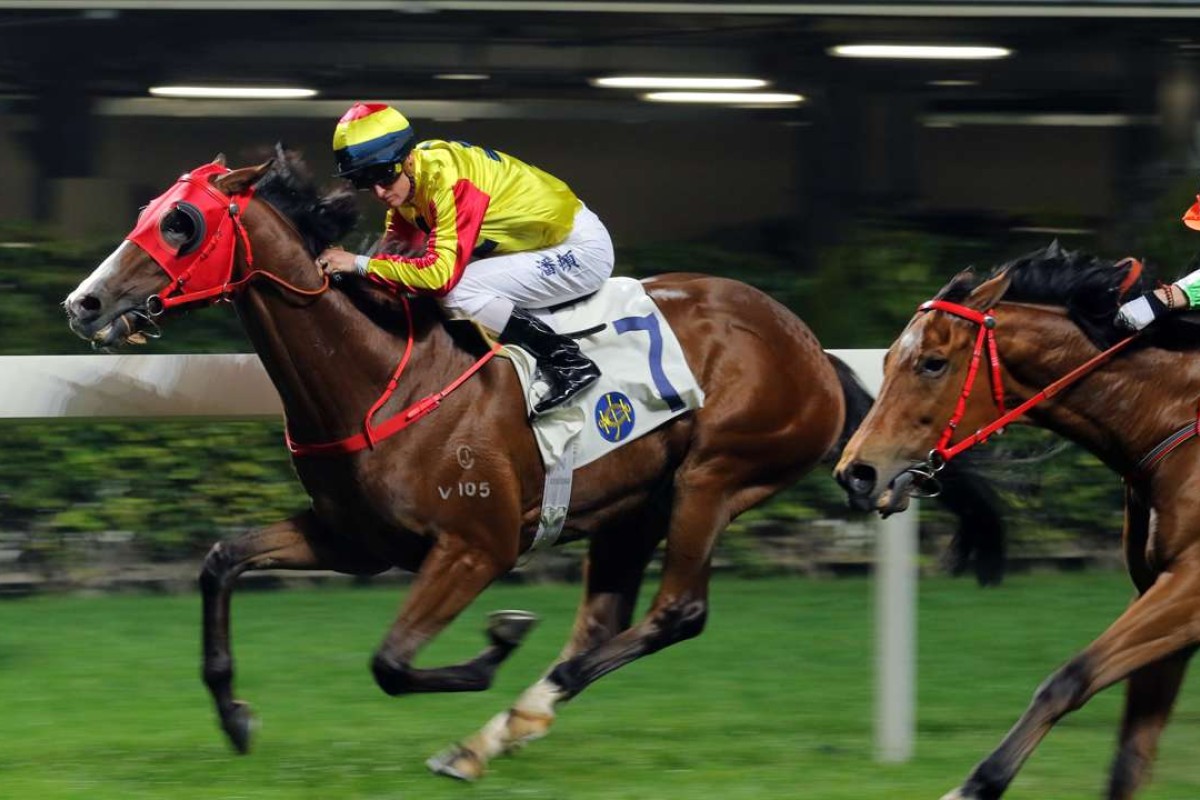 There were no advantages on Wednesday night for horses getting back in the field at Happy Valley and champion jockey Joao Moreira might be tempted to stick with a couple of his mounts who did a good job despite that.
Punters who backed the Danny Shum Chap-shing-trained Super Sprinter can count themselves unlucky not to collect in the Class Four over 1,650m, after the four-year-old was never out of trouble when finishing third to Penny Lane.
He was checked at the start, then got through to what should have been a decent position midfield on the rail during the middle stages of the race.
But that turned out to be a cul-de-sac when the horse he was following, Unleashed Dragon, was simply unable to improve when the leaders Penny Lane and Go Go Win put the foot down at the 500m and went clear.
Super Sprinter was stuck behind Unleashed Dragon and going nowhere while the race was being decided away up ahead of him.
A solid finish when he was able to find a way through in the straight wasn't enough to bridge the gap on the leaders and he was beaten two lengths but Super Sprinter probably should have just about won the race with even luck.
Moreira was also aboard the Benno Yung Tin-pang-trained Wild Boy, who came from the rear with a powerful finish to gain second behind High Volatility in the third race, another event where the leaders played the major roles in the finish.
Wild Boy can run a little hot and cold but is performing better than it might appear on paper. Even before his excellent second at Happy Valley, he had found some trouble in running in his prior outing behind Sharp Hunter and he looks suitably handicapped at present.
However, one caveat always accompanies Wild Boy these days, and his lukewarm relationship with the starting gates probably had a bit to do with his defeat on Wednesday.
At times he has stood in the gates, other times simply missed it a little and this was more of the latter than former but he is definitely going well enough to win one if he deigns to begin cleanly.