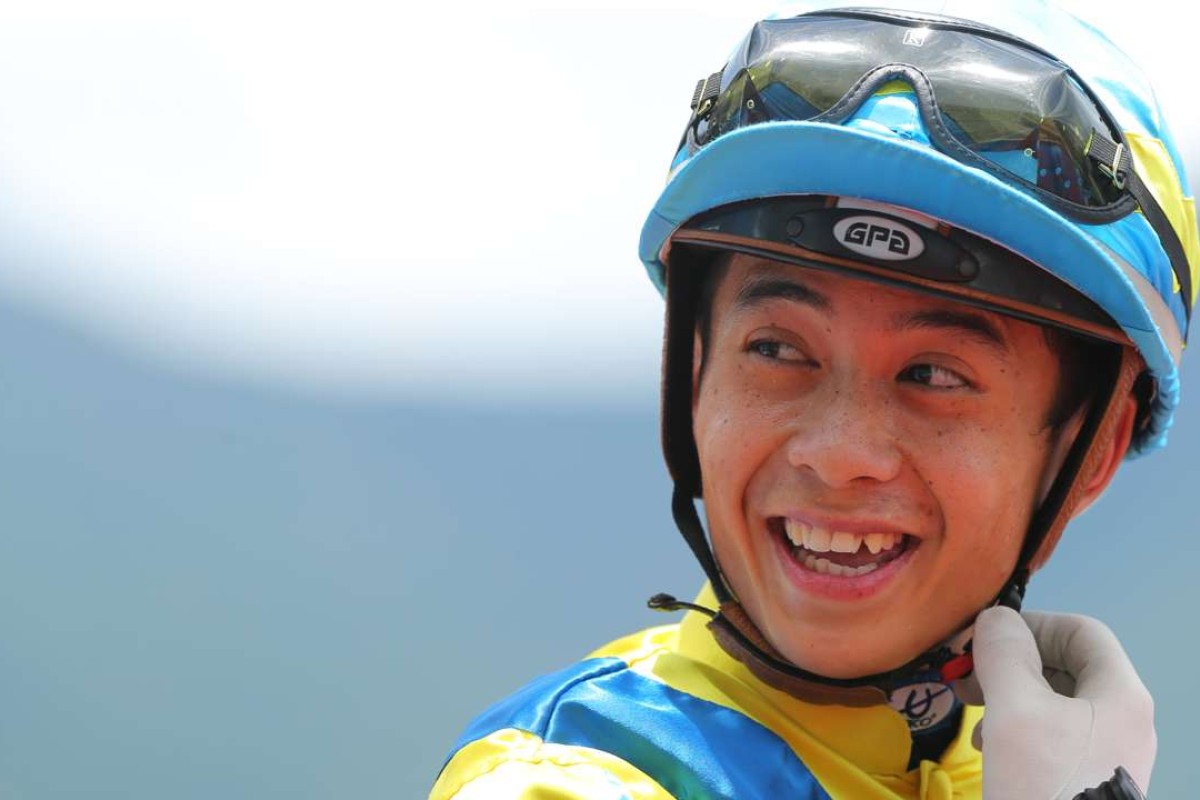 Fans and Jockey Club officials feared the worst for leading local jockey Derek Leung Ka-chun when his mount died, crashed into the running rail then fell on his head at Sha Tin on Sunday but the initial indications are that he has escaped significant injury from what was a sickening fall.
As of Sunday night, the Jockey Club reported that two CT scans of Leung's brain have cleared him of damage, he had no fractures or internal bleeding and he had been transferred to a general ward at the Prince Of Wales Hospital.
Leung's ride Caga Force weakened out of the leading horses before the home straight in the fifth race, and was at the rear of the field when he wobbled alarmingly at the 250m mark, suffered what was thought to be a heart attack and smashed into the rail.
Leung was thrown up in the air at first then fell to the ground head first just as Caga Force also went down and their intersection crushed Leung's helmet almost beyond recognition and left him motionless and unconscious.
The jockey was rushed to the nearby hospital with facial lacerations and able to move his limbs but slipping in and out of consciousness, but the news improved quickly by the time had undergone his first scan and continued to improve thereafter.
Leung's fall was the major stewards' event on the day although he had also been involved when his ride Goldie Flanker was checked early in race three and the stipes handed Olivier Doleuze a two-day ban and $10,000 fine for his winning ride on Smiling Charm.
Apprentice Dylan Mo Hin-tung also managed to collect another two-day careless riding ban, his second for the season, for his ride in race one on Oriental Fantasia when Planet Giant was checked early.