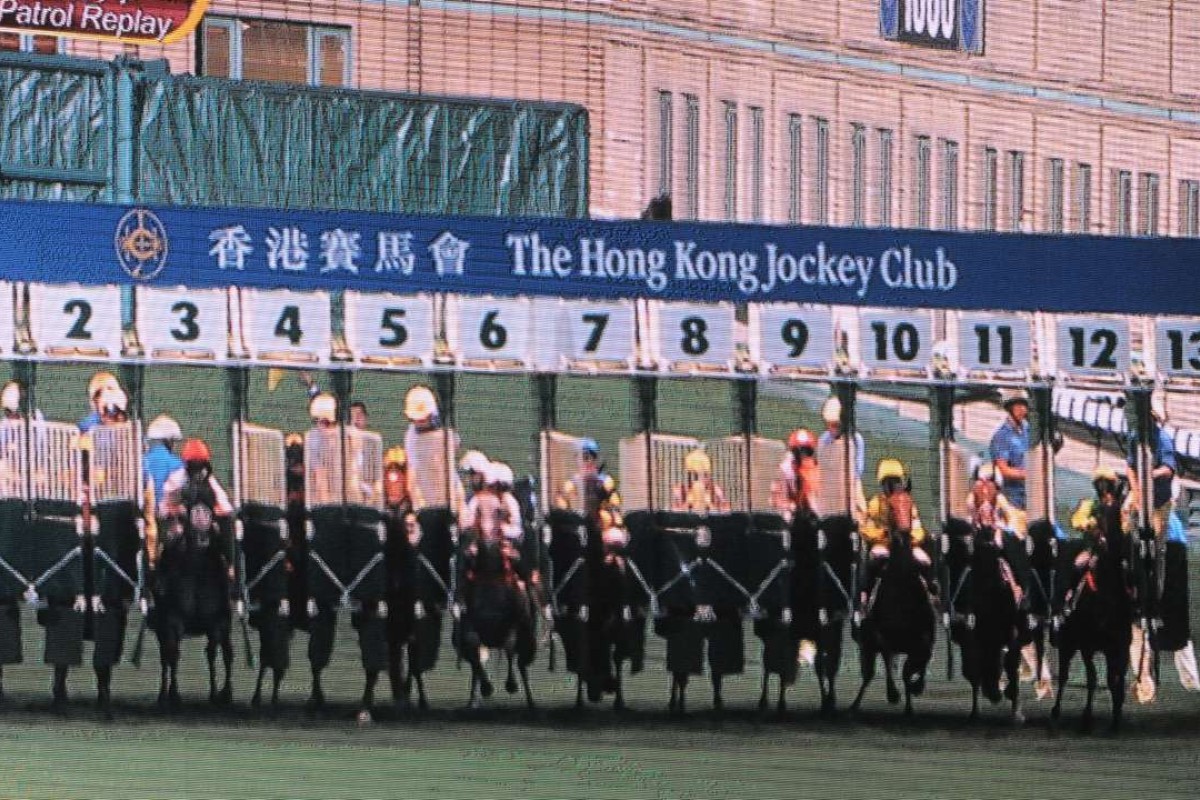 In the fallout from Hong Kong's first no-race on Wednesday night, the Jockey Club is reviewing procedures behind the starting gates and will offer entry protection for the horses involved in the Happy Valley rake fiasco that lost the club HK$126 million in turnover.
After a race, track staff use rakes to tidy up the turf where the wheels of the starting gates have left their mark and, for the sake of convenience, the rakes are stored in a gap in the barrier structure next to barrier one.
On Wednesday night, however, a rake had been placed in that position but in a more upright position and got caught up in the mechanism of the starting gates as the barriers opened and caused the malfunction which meant the 12 gates failed to open at the same time.
Stewards had little choice but to declare the race void and HK$126 million of single pool bets were returned to punters and the Jockey Challenge, which usually holds from HK$8-11 million, was abandoned.
Jockey Club chief executive Winfried Engelbrecht-Bresges said on Thursday that the club is reviewing its procedures to ensure there is no repeat of the incident.
"All of our relevant teams are looking at our operational procedures and, needless to say, track maintenance equipment will no longer be placed in a position similar to the one which caused Wednesday night's problem," he said.
"In addition, we have summoned the manufacturer of the barrier stalls to inspect that bank of gates and ensure that there are no residual issues with them."
Engelbrecht-Bresges said that the club also was aware that owners of horses which ran in the abandoned race had lost an opportunity with their horses and accommodations would need to be made for them.
"There is already another, similar race programmed at Happy Valley in a few weeks so that opportunity is available," he said.
"And those horses involved in the void race have been given added protection so that their next entry is prioritised, whether for that race or any other race."
While punters were refunded their money for most bet types involving only a single race, and the two-race pools like the Double and Double Trio paid a dividend for holders of the correct ticket in one leg, some racegoers were surprised at the handling of the Six Up and Triple Trio.
Both offered jackpots on Wednesday but, when dividends were declared for both bet types – with winning punters on all the other legs getting the field in the void race – the jackpots were not used in the calculation and have been reallocated to those same bet pools on November 2.
"Actually, even though this is the first void race, this eventuality is covered in our long-standing betting rules," Engelbrecht-Bresges said.
"In such instances, the jackpot is always returned to the jackpot pool as we have done in this case."