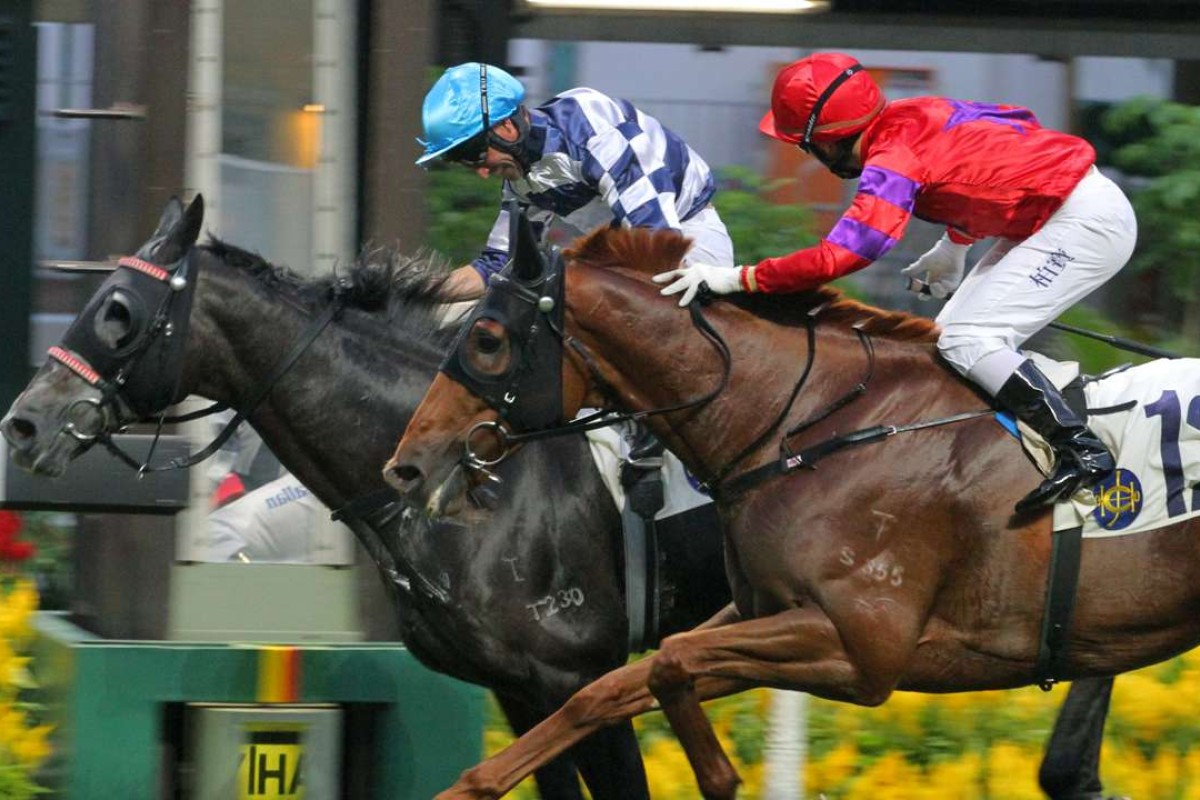 The old firm finally made it back together when Neil Callan gave a perfect front-running display to win on Packing Dragon for Ricky Yiu Poon-fai at Happy Valley and complete a double for the trainer on Sunday and just maybe set the horse on a path to something ambitious.
Packing Dragon, a half-brother to former champion Ambitious Dragon, certainly doesn't have the same sort of acceleration as that sibling but he will run out any distance he's asked to.
"You see, two Mastercraftsman horses ran first and second, good stayers," pointed out Yiu after Packing Dragon enjoyed a soft enough lead to hold off the late closing Victory Boys at the end of 1,800m. "If anything, the 1,800m is a bit short – my horse can definitely go another lap."
For Yiu and Callan, this season is seeing some sort of resumption of what was once a very regular winning partnership.
Callan's win yesterday was only his third for Yiu this calendar year but the Irish rider said he was always thankful for the help Yiu had given him in his early days in Hong Kong.
"Ricky was a strong supporter of mine early on. He gave me my first winning double over here on Lombardi and Praising one day and I've ridden a lot for him but not as much recently. I've badgered him for this ride so it's nice to get one right again for the yard," said Callan, who had been the prime mover in getting the band back together.
"Neil has been ringing me a lot looking for rides so I thought it was time to give him a chance," smiled Yiu, who makes no secret of the fact he likes to employ jockeys who are on the hungry side.
Callan worked Packing Dragon over from gate 12 to find the lead on the rail before giving him a breather mid-race and he was grateful that other riders let him be when he got the front.
"Thing about him is that I wanted to get him into a nice rhythm after using him early," he said. "Distance isn't a problem – he'd go round twice – but he needs to steady down the back and have a rest because he's a horse that I wanted to get going early on and kick away. If you hold on to him too long, anything with a turn of foot will be too quick for him and outsprint him."
Callan said Packing Dragon could improve into a lightweight threat in a race like the Queen Mother Memorial Cup over 2,400m at the back end of the season.
"He might struggle if he ran into something with a bit of class and acceleration but he'll run the distance all right. Ambitious Champion won it this year and this guy is probably similar," he said.
Yiu's double came in consecutive races after Molly's Jade Star (Kei Chiong Ka-kei) had struck thirty minutes earlier.