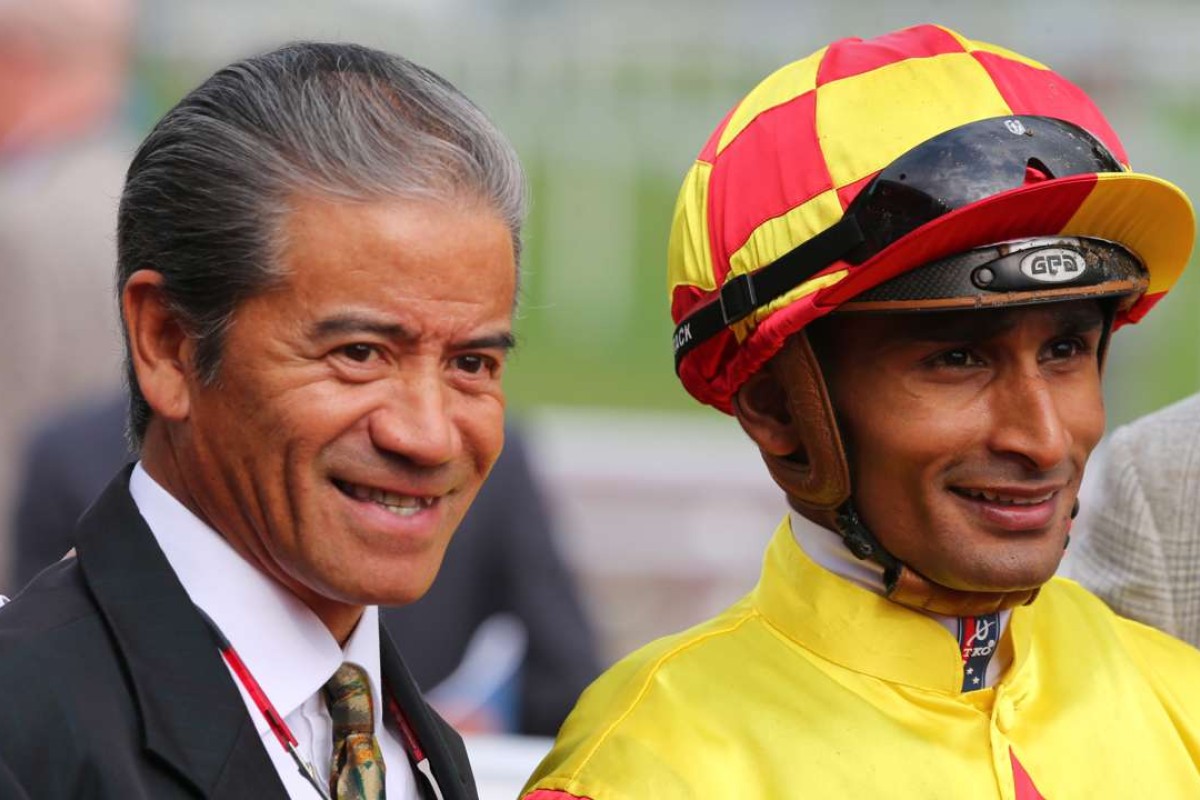 Tony Cruz has made a solid start to the season, one that is only going to get better as his new imports turn up, but the dual championship winning trainer doesn't see himself as a title threat even after a treble on Sunday pushed him into fourth place on the ladder.
"No, I don't have enough low class horses to win a championship," Cruz said after first starters Regency Bo Bo (Neil Callan) and Winner's Way (Matthew Chadwick) sandwiched a victory by Blazing Pass (Karis Teetan) to give the yard a 1,188-1 treble that was far from unexpected.
"I'm moving horses out of my yard to make room for the new higher class ones I have coming in and I just won't have the ammo in the lower grades.
"Even today, a horse like Silver Gatsby has to move out. His owners are good friends so I've kept him longer than I might have and I've tried to get him going because they're really nice owners but the time comes and then that's one less lower class horse I'll have and you need them for a championship."
Regency Bo Bo landed one of the most confident gambles of the day, backed in to almost challenge for favouritism at his racecourse debut, and Cruz only gained confidence in Winner's Way, who was still almost 26-1 at his local Class Three debut.
"Those two have been working together and working very well so I was pretty confident they would go close today and when Regency Bo Bo won, it definitely gave me even more confidence in the second one," Cruz smiled.
"Neither of them showed that much in their barrier trials but they improved from the trials and I'm not surprised they won. They are not top class but I think they both have a future. Regency Bo Bo will definitely get better for that experience today."
Cruz's most anticipated "runner" on Sunday, Pakistan Star, didn't go around as he was marooned on the reserve list for the 10th race but Cruz confirmed the boom three-year-old's next start would come in two weeks, stepping up to 1,600m.
As for Blazing Pass, barely out of Class Five and probably not going much higher, Cruz said the win didn't surprise after some decent efforts lately but it did confirm in his mind that 1,600m is his trip.
"Blazing Pass runs on at the finish so everyone thinks he can get further and we've tried him that way but he won in Class Five at a mile, now he's won again at the mile," he said. "My feeling is that's the distance and the pace that just suits him and he doesn't really run further."