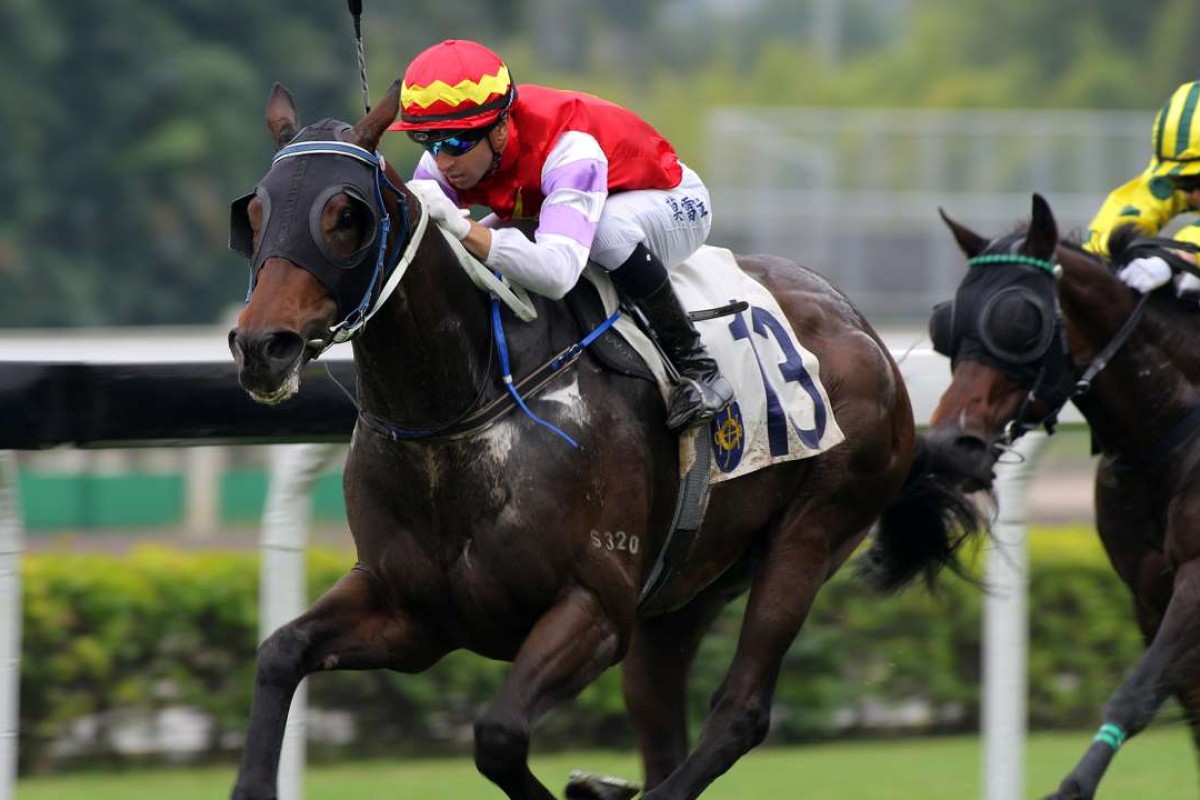 Being called the"King of Class Five" can be a bit of a backhanded compliment, but for Joao Moreira the crown sits comfortably and his remarkable recent record continued in the so-called "cellar grade" on Sunday.
Class Five, by definition, contains the slowest, most uncooperative horses in town, many of them simply lacking the desire to win or beset with physical issues that stop them being able to show their best.
So to call a trainer "King of Class Five" is a slap – it's kind of like saying they only train slow horses. But isn't getting the best out of a bad horse the ultimate test for a jockey?
Moreira certainly takes the "King of Class Five" title as a compliment; after all, he says, any rider can convince a Group One horse to try its best.
Statistics can be deceptive, but Fantasticlife's win on Sunday took Moreira's record in the grade to an amazing 13 from 29 this season. The strike rate has really got cooking in the last few weeks though, with a phenomenal run of 12 wins from his last 17 rides.
So what is it about Moreira and Class Five? Maybe the motley bunch remind him of the old nags he would jump on during his horse thieving expeditions as a kid back in Curitiba, Brazil.
Moreira was reluctant to spill the secrets of his Class Five success, but even a casual observer might note that he is a very "busy" rider behind the starting gates before a race.
Whip waving in front of a horse's eyes, feet out of the stirrups and his legs flopping around or a jag of the bit are all part of Moreira's pre-race bag of tricks, all aimed at "switching them on".
"I need to rev them up," Moreira said. "Most Class Five horses need it too – because they aren't very fast and they aren't very switched on. That's why they are in Class Five.
It's Heartbreak City for Joao Moreira in Melbourne Cup but show of sportsmanship wins out
"Of course it's my job as a horseman to understand the ones that need to be revved up and those that don't need it. I treat them as individuals, but they key is that most are different to Group One horses."
We can already hear Moreira's rivals choking on their cornflakes as they read this – especially those that have had a Class Five horse show the slightest glimmer for form for the first time, only to have it sniped out from under them by a timely Moreira phone call.
Trainer David Hall and Moreira have combined for a one in three strike rate in Class Five, and the Australian trainer sees it both ways.
Yes, Moreira has enormous pull when it comes to ride selection, but it takes a certain amount of horsemanship to have a horse jumping out of its skin, yet still under control – and the lightweight strikes that balance, literally.
"He knows how to keep that beautiful balance yet still show enormous aggression," Hall said. "But really, there are not many genuine chances in a Class Five race and as soon as a horse shows some form, he is on them."
So for those getting carried away with Moreira's magical powers, we leave it to Fantasticlife's trainer Caspar Fownes – with whom Moreira has won five from six in Class Five this term, to provide a reality check.
"Of course, he is a great jockey, and gets moderate horses to look good," he said. "But if they aren't fit, well and ready to win, I don't care if the Lord Jesus gets on he ain't going to get the job done."
Appropriate really, given those following Moreira of late would call him the Messiah, but for rival jockeys he has bumped from Class Five rides, he is just a very naughty boy.