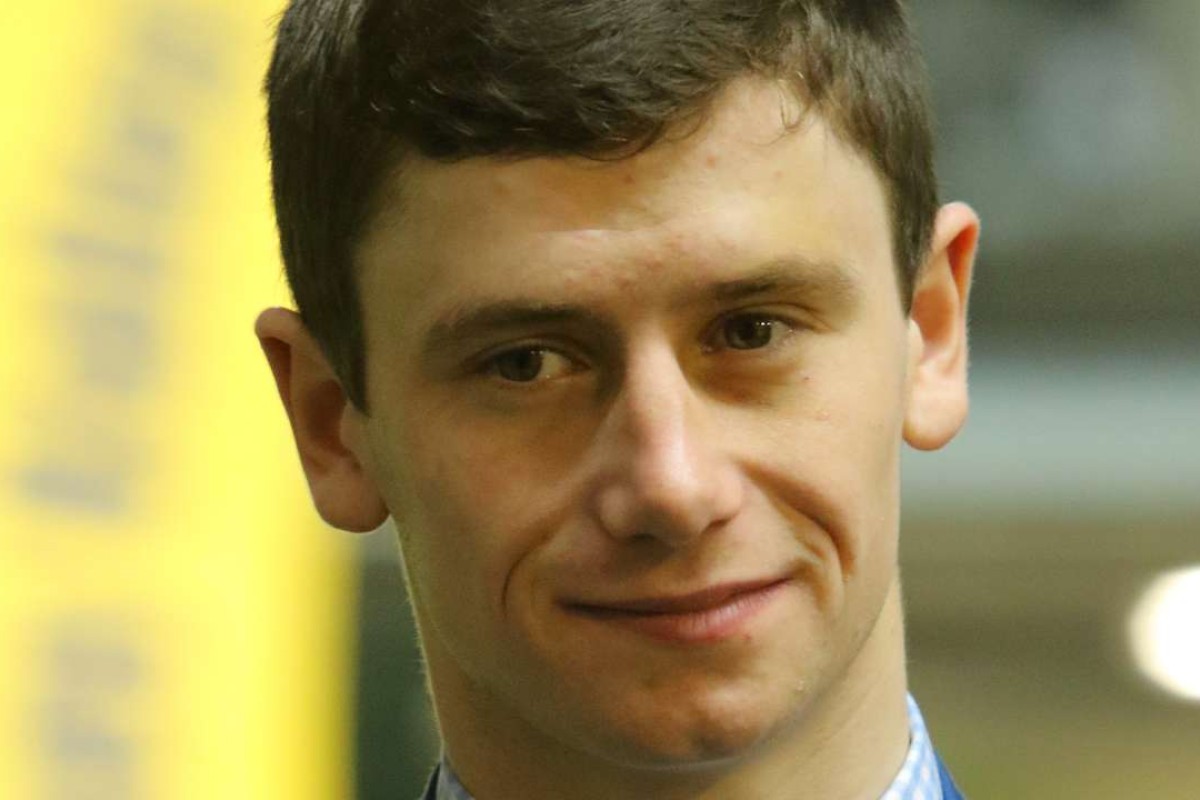 The recent record of visiting Irish jockeys isn't great but Oisin Murphy might not be your average newcomer and hopes experience riding in similarly styled Australian races serves him well on debut at Sha Tin on Saturday.
Even Murphy's countryman Neil Callan, who finished fifth in the jockeys' championship last season, has had to scrap for every bit of his success, struggling against a perception from some that Irish jockeys are slower to adapt to the tighter style of racing in Hong Kong than their southern hemisphere counterparts.
"If you are used to riding in England or Ireland, it is a completely different style to here. It is difficult to transition, but hopefully the experience I have riding in the southern hemisphere can stand me in good stead," said Murphy, with the 21-year-old having ridden 13 winners in a short period based in Melbourne just over two years ago.
"It was very different when I went down to Australia. They jump a lot faster and you don't want to get caught out wide. They tend to slow mid-race and then sprint home the last 400m – and that's a little bit similar to here. Gate speed is crucial and finding a slot is very important."
Irishmen Colm O'Donoghue and Tom Queally managed just four wins from 155 rides between them during unsuccessful tenures in recent seasons, and Murphy sought counsel from one of the last Irish visitors to shine while based at Sha Tin during the 1990s and 2000s – legendary Mick Kinane.
"I spoke to Mick, who did very well here, and I'm under no illusions it will be tough, but that's why I came because I want to learn," said Murphy, who starts with eight rides on rank outsiders on his first day.
"I don't expect it to be easy. I'll be starting at the bottom of the ladder, but I'll be here for nearly three months and I know I am going to learn plenty. Hopefully, I can achieve something and come out the other side a better jockey."
That thirst for learning has already taken the 21-year-old around the world, to not only Australia, but Dubai, where he rode 17 winners during the carnival two seasons ago.
Murphy has built the requisite resume in Britain as well, progressing from champion UK apprentice in 2014 to become Qatar Racing's main jockey this year and rising to fifth position in the UK Jockeys' Championship.
"Wherever I go in the world, I try to do my homework, knowing the horses to follow and where to be in a race.
"Still, you can plan for all of that and you have to have a plan in your head, but often by the time the stalls open the plan has gone out the window and you have to ride on instinct.
"And that's what happens here, the best jockeys in the world are in Hong Kong."