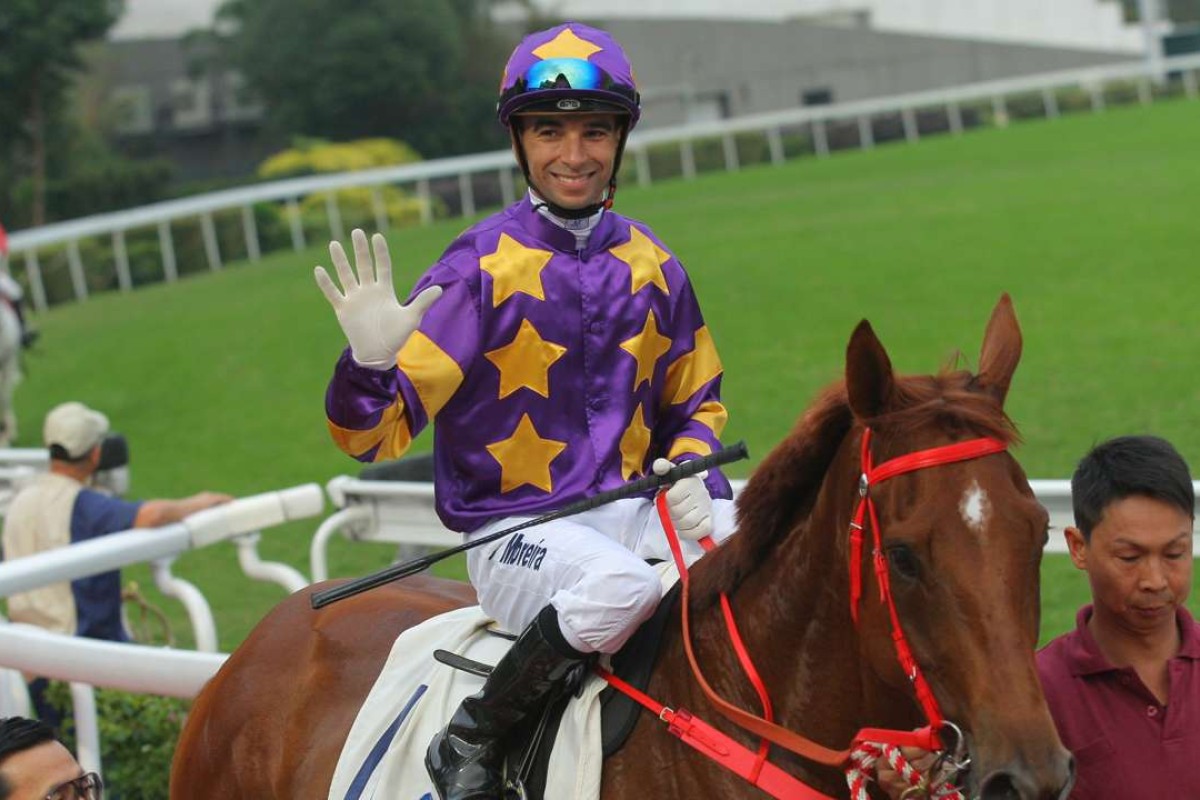 On a day when three tight photo finishes made the difference between Joao Moreira riding five winners or an astonishing eight, the Brazilian helped champion trainer John Size to a double with some blue sky for both horses as well as the trainer.
Moreira opened with High Speed Metro for Peter Ho Leung, and added wins for Benno Yung Tin-pang (Electronic Phoenix) and Chris So Wai-yin (Racing Supernova), but also scored with House Of Fun and newcomer Western Express to make up for a string of disappointments last weekend on Size-trained favourites as the champion trainer's season gets rolling.
In the colours of high-profile businessman and hugely successful owner Larry Yung Chi-kin, Moreira brought Western Express down the centre of the track to win his Hong Kong debut while others were arguably unlucky going up the inside and running into some severe dead-ends.
The win took Western Express' record to three wins from three career starts as he was two from two in Australia and Size was quick to point out it's no easy task to win first-up here in Class Three.
"A debut like that here is pretty unusual," he said. "My expectations were that he might improve with the run but that racing him was probably the way that I was going to get him fit. So he had to run and we'd find out more about him, but things worked out well for us and not for some of the others and he was able to win."
Moreira said he had gone into the race enthusiastic about the prospects of the Encosta de Lago four-year-old, but had come out of the race even more upbeat.
"He is quite talented and I was expecting him to win but I wasn't expecting him to win so impressively. He got a long way back and smashed them with his long strides," he said. "He really covers the ground when he gets going. We have something special there, and he will keep improving."
House Of Fun had been going forward in 1,400m races but Size felt he had a target on him like that and switched the gelding back to 1,200m successfully.
"With the big weight at the top of the grade, he was a sitting duck for something at 1,400m, and at 1,200m we know he would be strong but I'm not saying he'll stay at 1,200m," Size said. "He'll go to Class Three now and drop in the weights and I think he's worth another crack at something a bit longer when he does."