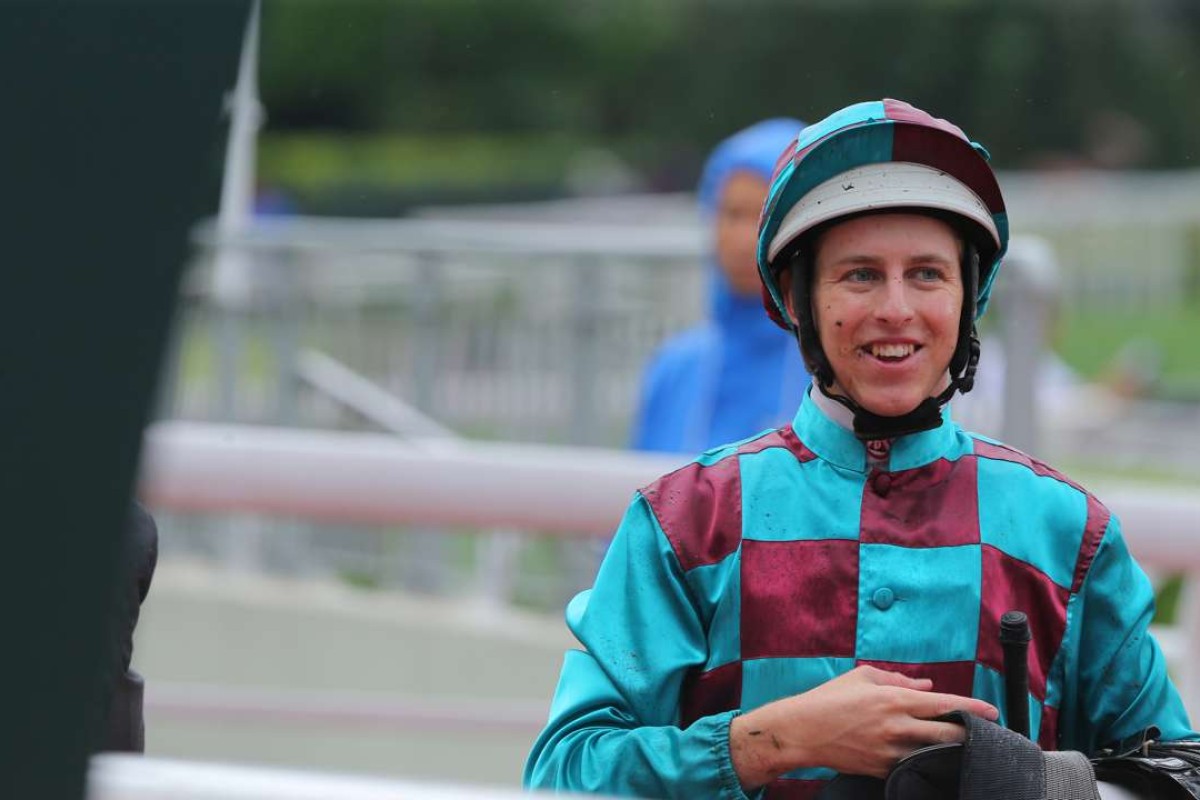 The Jockey Club has moved to head off a jockey shortage and enlisted Melbourne's Damian Lane for a two-week stint – even as the situation worsened when Chad Schofield was banned for a month for his part in the Happy Valley fall that left Umberto Rispoli and Jack Wong Ho-nam sidelined with injuries.
Wong was left with a fractured ankle when his mount Dashing King clipped the heels of Cloud Nine rounding the turn into the home straight and fell on November 9 and Rispoli's mount Mr Pele, further back in the field, was unable to avoid the fallen horse and unseated Rispoli, who suffered knee and ankle injuries.
At an adjourned inquiry, Schofield pleaded guilty on Friday to careless riding on Cloud Nine and was handed an eight-meeting suspension of his licence from December 5 until January 5.
His penalty was well above the normal for a careless riding charge but boosted by the fact that Schofield had been suspended seven times last season under the same charge.
At the same session, Nash Rawiller was suspended for two days and fined HK$60,000 for an incident earlier in the same race, and the new ban will be added to the end of the eight days' worth of suspension he received in two separate incidents on Wednesday.
Rawiller will now be sidelined from December 7 until January 12 and the suspensions have added to the pressure on jockey numbers from suspensions and injuries.
The 22-year-old Lane is well known to owners and trainers here after a stint at the end of the 2014-15 season when he rode five winners and he has since graduated to being one of the leading jockeys in Melbourne.
"Damian Lane had already been invited to ride here on November 27 as a one-off but he has now agreed to stay for the period from that day until international day, December 11," said chief steward Kim Kelly.
"With Rawiller and Schofield now out for a lengthy period going into January, as well as the riders who are out injured, we're in discussions with a number of riders for the period after international day, in an effort to ensure our numbers are back to what we regard as the required 22 jockeys. And we are particularly looking at lightweight riders as quite a number of the jockeys missing are lightweights. There will be more announcements as we firm up those arrangements."
After Matthew Chadwick fell on Wednesday night and had to be replaced on his remaining rides, stewards were forced to allow Sam Clipperton to ride Ishvara four pounds above his allotted handicap of 114 pounds as there were no available jockeys who could even ride close to the weight.