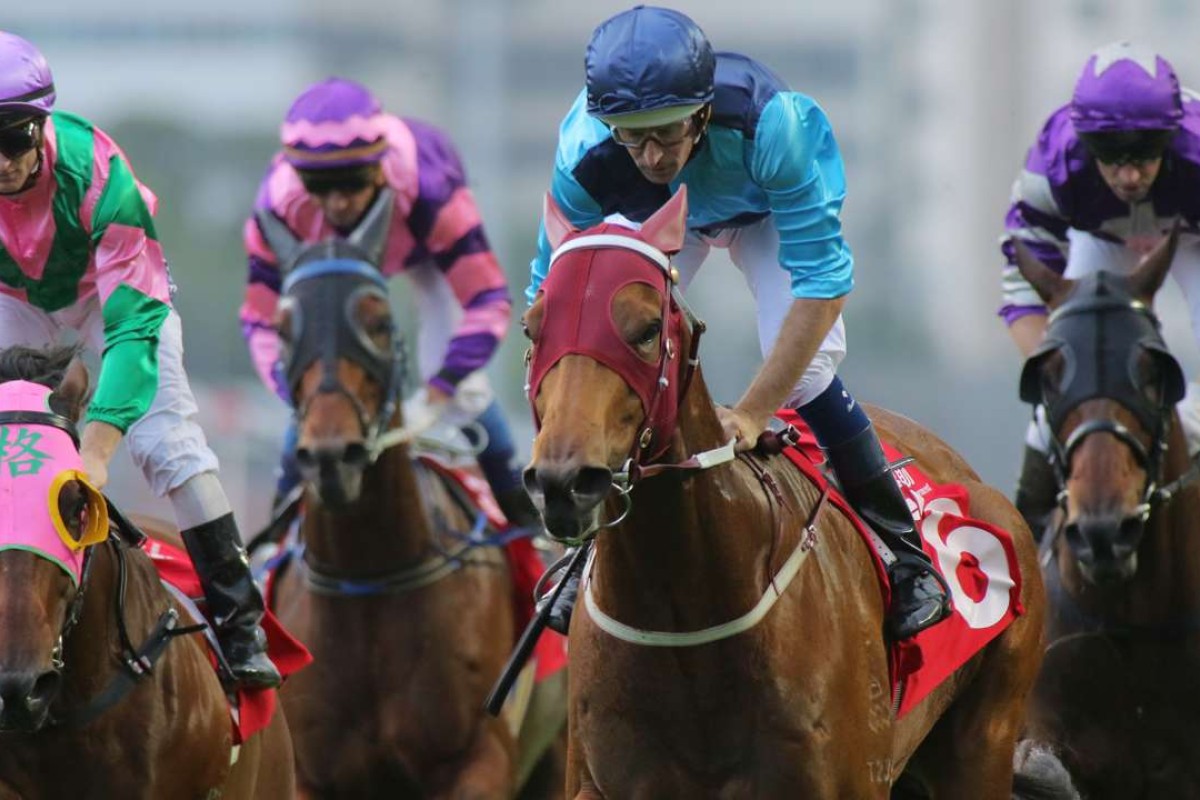 John Moore was confident he might win the Jockey Club Cup or the Jockey Club Mile but came home from Sha Tin with the prize that he least expected when Not Listenin'tome returned to his very best in the Jockey Club Sprint to upset a few apple carts.
Hugh Bowman gave Not Listenin'tome the ideal trail behind the perfect speed – it really was Goldilocks time as everything was just right for a 42-1 chance who has always had good talent but was held back by a breathing issues that appeared to have limited his best to 1,000m.
"That's the best he's ever settled for me," said Bowman. "All the times I've ridden him have been in 1,200m races and in all that time his best has been over 1,000m.
"I ran third in the Hong Kong Sprint on him last year and felt that 1,200m was just too far for him to show his best but after this, I'm excited going to the international meeting.
"Having the ear muffs on today, he settled better and he was able to see the trip out strongly.
"I'm sure he'll have to run a bit better than he did today if he's going to win the Hong Kong Sprint because I'm sure it will be stronger but, in saying that, if I can have the same run as I had in last year's race it'll be very welcome because I think I've got a better horse now."
Moore said his staff had been most insistent on the return to a hood that Not Listenin'tome wore regularly in his early racing here.
"The staff felt it was very important if he was going to switch off and maybe that was it or maybe it was just changing something, anything, on a horse who is getting on a bit and the hood did the trick," Moore said.
"He trialled very well the other day but it was still a surprise to see him beat those horses."
Lucky Bubbles (Brett Prebble) was game in defeat, falling just half a length short, but both he and Amazing Kids (fifth), might have been a touch flat after disputing a hard fought finish to the Premier Bowl last time.
"I'm happy. If I draw better and I'm a length or two closer in running, Lucky Bubbles wins, but I didn't want him to get caught wide so I went back," Prebble said. "He had a hard run first-up, he might have been a little flattened by it but I was not disappointed. He's right on target."
Joao Moreira had similar views on Amazing Kids and said he was confident the five-year-old can still win the international Sprint.
"I think we all know he has more than he showed today and he will bounce back," he said.
Paul O'Sullivan was thrilled again with Aerovelocity's third placing and said the eight-year-old is on track for the race he won two years ago.