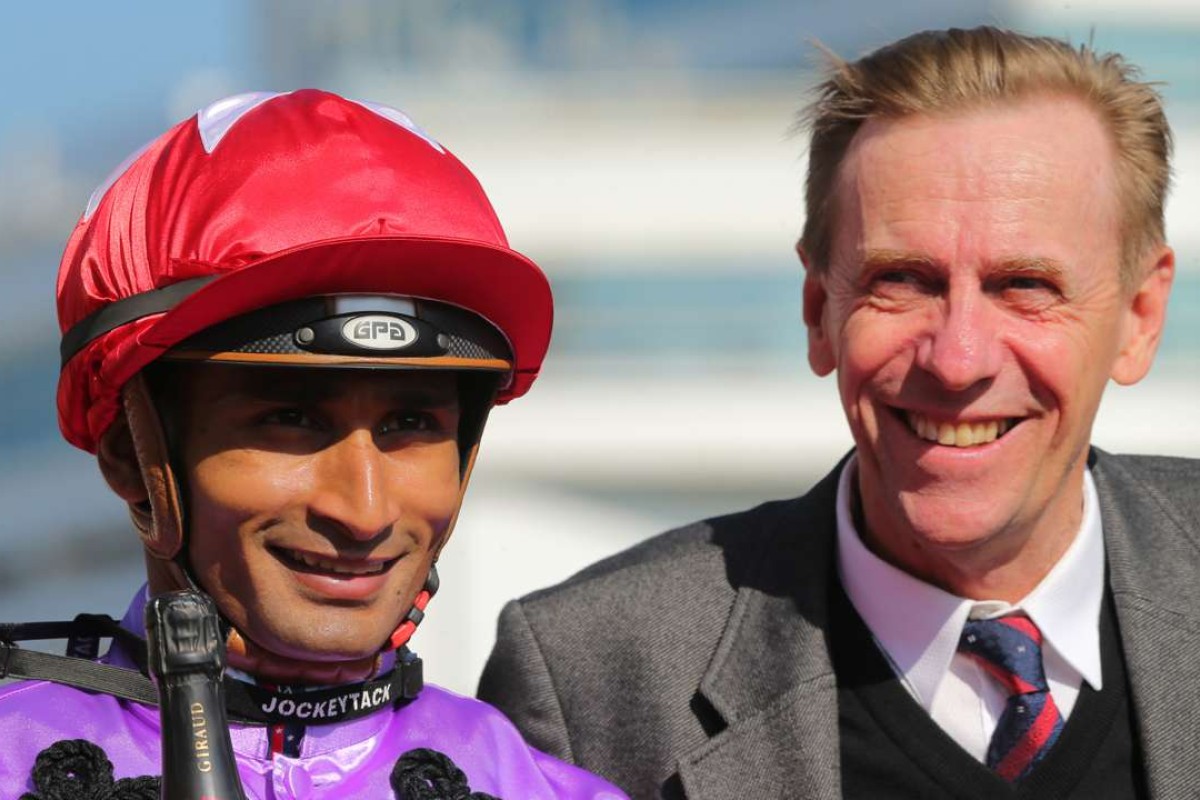 Champion trainer John Size rounded off an excellent November with another training treble at Sha Tin to move past a few more on the table, and again showed uncanny accuracy in switching horses from the turf to the dirt successfully.
A statistic that will surprise many is that Size is the best dirt track trainer in town over time by strike rate and he has frequently swapped horses considered a touch disappointing on the turf to winning first time on the dirt track.
On Sunday it happened with Perpetual Joyance (Karis Teetan) and Arizona Blizzard (Joao Moreira), both of which had let supporters down at times but broke through at the first experience on the all-weather.
"No, there's no secret to it, but it is a bit of variety for the horses and obviously there is an option to run them there and you find a suitable race and hope they will handle it," Size said.
Arizona Blizzard won two of his three starts in New Zealand before coming here but gives every impression that he knows nothing at all about racing, struggling to put his legs in the right places, especially on turns.
"He's not as bad as he used to be so the prize today has to go to John for being patient and giving as much education as he could," Moreira said. "He is a long way off being a perfect horse in a race but he was much better today."
Size's third winner came with another Moreira ride, Unicron Jewellery, but the trainer said he was quite happy with all three as each had now broken through for a victory within a handful of starts.
"Arizona Blizzard's temperament came against him his first day here but from where he was last season to winning at his fourth run, he has come quite a long way and Unicron Jewellery isn't doing too much wrong either, winning at his third run," he said.
As a three-year-old, Perpetual Joyance had looked a touch weak and then his season ended prematurely after a heart irregularity in April.
"He was struggling a bit last season but I thought he had come back a physically stronger horse this time," Size said. "He ran OK first-up in September then got a fever, so that's why he's had a break, but it doesn't surprise me that he is showing improvement.
"There was no special reason why he went to the dirt race – he had trialled well on the dirt, this race was there so I thought we'd try it and see if he could get away with it."
The treble gave Size 11 wins for the month of November.