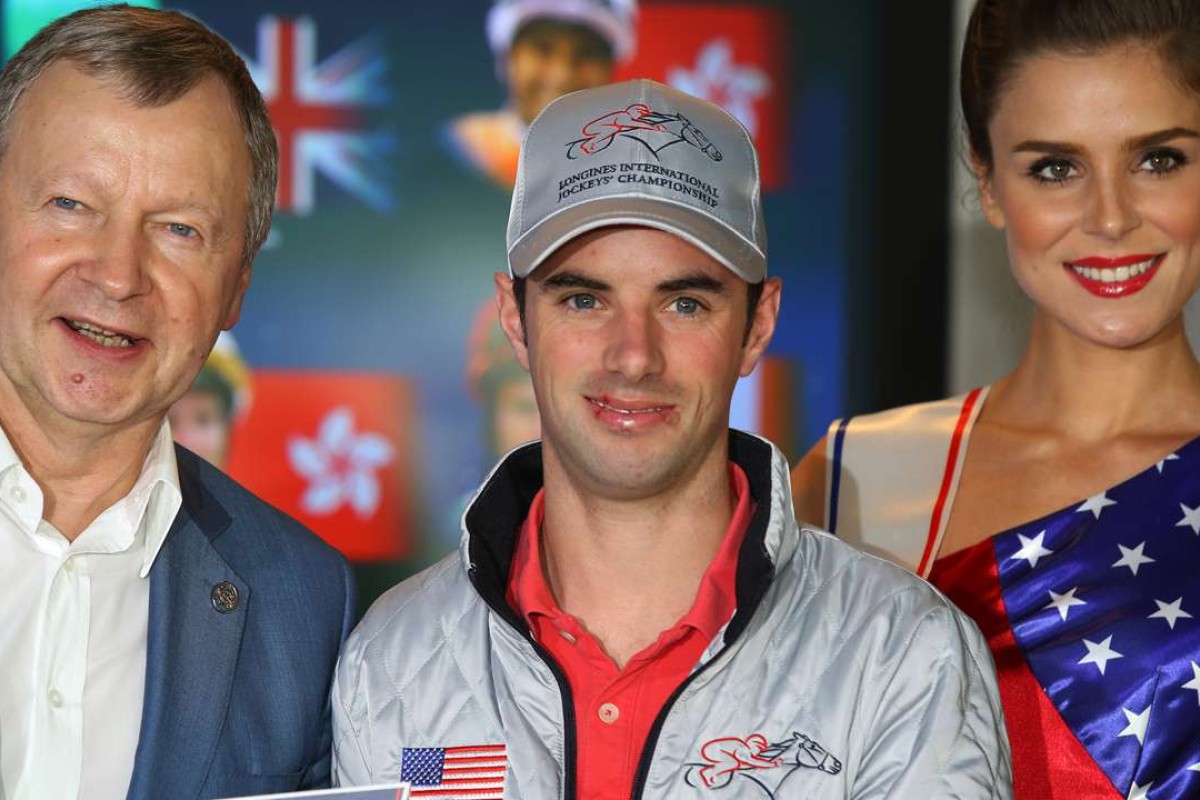 The record of US-based riders in the Longines International Jockeys' Championship doesn't read well, but Florent Geroux isn't daunted by the task he faces at Happy Valley on Wednesday night.
No American has ever won the title, with only Victor Espinoza (a close second in 2003) and Cornelio Velasquez (dead-heat for third in 2008) finishing on the podium.
Geroux has a theory about why that might be the case and believes the fact he's actually French, not American, can help break the drought.
"It's quite difficult for jockeys coming from the US since we're always going left-handed and the tracks here are right-handed," Geroux said.
"I've ridden in thousands of races right-handed back home when I was in France so hopefully it helps me a bit.
"I talked to a few guys from the US who have been here before, they say it was quite challenging for them but most of them never rode out of the US.
"I'm just looking forward to it – the horses have been running here year-round, I'm sure they know the track very well so hopefully they guide me in the right direction."
The 30-year-old is a 15-time Grade One winner in his adopted home, including three Breeders' Cup features, but he's not a household name in Hong Kong, with one local trainer even asking where he was from when rides were being allocated on Monday morning.
But Geroux isn't completely foreign to this region, having come to town once before, finishing fifth in last year's Hong Kong Sprint aboard Mongolian Saturday.
Geroux even arrived in time to watch Gavin Lerena win the IJC from the Happy Valley stands and now he's one of the main dangers of taking the South African's title.
The Frenchman rides the favourite Works Of Art in the third leg of the four-race series, but his other rides all have a chance and on Tuesday night he was rated an equal second favourite with Australian Hugh Bowman at HK$5, while global superstar Ryan Moore was the first elect at HK$4.75.
When asked to describe himself to those punters who might not be familiar with his work but keen to put some money on him, Geroux was straightforward.
Florent Geroux has the rides and barriers to take out the Longines International Jockeys' Challenge at Happy Valley
"I just love to compete and try to win – that's my thing," he said.
"I think I'm an honest guy who tries hard and people who put their money on me know I'm going to do my best."
Local racing fans have no issue identifying Bowman, a regular visitor to these shores and the man who partners Werther, last season's Hong Kong Horse of the Year.
The Australian hasn't had much luck in previous IJC events, with his best finish a seventh in 2009, but he's landed a strong book this time around, including Premiere in the series opener and Kiram in the third leg.
"My rides look to be OK without knowing the form as well as the local guys," Bowman said.
"Douglas [Whyte] and Joao [Moreira] have both indicated I've got nice rides but that's not everything, you need luck in running.
"Like every other race, I'm going to need things to go my way but at least I've got horses that can figure.
"It'd be an honour to win it, this is the third time I've competed in it – it attracts the best jockeys from around the world and I think this year is an all-star line-up."
Moore looks to have top chances with the early favourites in the second (Giant Turtle) and fourth (Beauty Prince) legs of the series, while the big market mover has been Ireland's Pat Smullen, who opened up at HK$14 and was quickly backed in to HK$8.50.