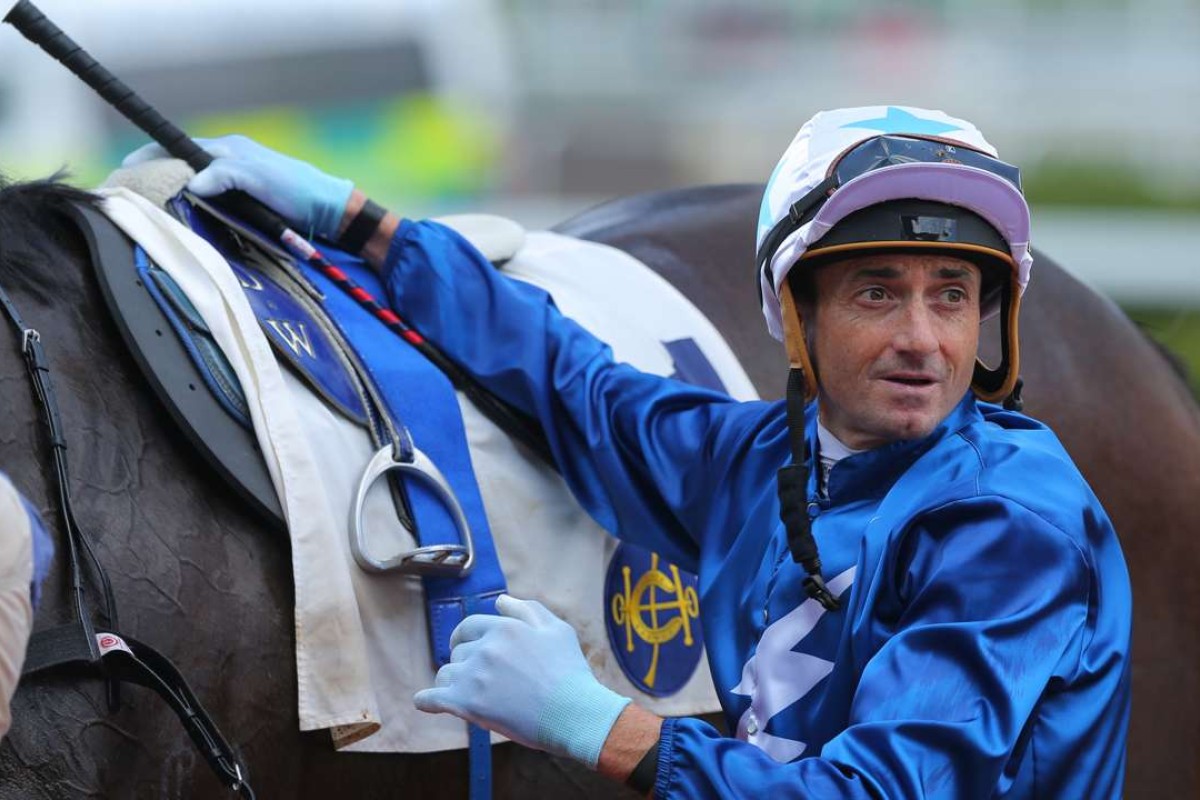 Douglas Whyte's love affair with Perth racing soured on Friday, with the South African jockey suspended for a month over his failure to ride Scales Of Justice to the line to the satisfaction of stewards in the Group One Kingston Town Stakes last Saturday.
Whyte has maintained his not guilty plea and will appeal the decision. The one-month ban will not interfere with Whyte's participation at Sunday's Longines Hong Kong International Race meeting and he is free to ride on Wednesday at Happy Valley and at next Saturday's Sha Tin meeting (December 17), at a minimum, before the penalty is scheduled to start from December 18, as the Perth stewards have a nine-day deferment available.
When Whyte lodges his appeal, he is likely to seek, and be granted, a stay of proceedings, allowing him to continue riding until such time as his appeal can be heard.
When the 13-times Hong Kong champion won the Group One Railway Stakes on Scales Of Justice three weeks ago at Ascot racecourse, he said post-race how much he enjoyed riding in Perth, where he had also won the Kingston Town Stakes on Moriarty in 2014.
"I don't think I've ever been to Perth to ride and not come away with a winner, I love it here," Whyte said.
But when he appeared to mistake the finish line – a proposition he has rejected – as Scales Of Justice was claimed by Stratum Star at the end of the A$1 million Kingston Town last weekend, a media storm ensued and the love affair was looking shaky.
The Perth stewards believed Whyte had stopped riding Scales Of Justice two strides before the finish of a race that he lost by only a nose and charged him with failing to the ride the horse to the finish to their satisfaction.
Whyte pleaded not guilty and asserted that he had continued to push the horse with his left hand, even if he ceased to use the whip in the final stride.
The race day inquiry was adjourned then resumed last Monday, when the horse's trainer, Lindsay Smith, and managing part-owner, Chris Wells, told the stewards they believed their horse had every chance in the race.
Smith revealed that Scales Of Justice had pulled up lame after the narrow defeat and the trainer also told the media he trained his horses to respond to kissing sounds to give their ultimate effort during strenuous training up sand hills, rather than whipping them, which he said only soured them.
He said Whyte "gave it the kiss on the line, the horse was trying. There was nothing more to give".
Whyte, 45, has won 13 Hong Kong championships during a career spanning more than two decades here and more than 1,700 winners.